RCS England Diversity, Equity and Inclusion Action Plan

Following the independent review of diversity and inclusion conducted by Baroness Kennedy QC, we are now over a year into implementing the recommendations as set out in our Action Plan. It has been a year of learning and listening as well as implementation.
Our original workstreams have developed since the release of the report. Some are complete and have been incorporated into our business as usual, including putting diversity at the heart of our strategy, and arranging for all staff and Council members to take anti-discrimination training, which will be repeated annually. Others workstreams are more complex and are still in progress, although in many cases a great deal of groundwork has been done. New workstreams have also been added since inception, including our LGBTQ+ work, and more recently our Race, Ethnicity and Belief initiative.
You will find more information about our ongoing projects below. Our staff, Council members and clinical leads have been working incredibly hard and passionately behind the scenes and although there is still much to be done, we hope that you can see the progress that has been made and our continuing commitment to the Kennedy recommendations.
---
Diversity, Equity and Inclusion Action Plan update
Governance reform
SAS strategy
Parents in surgery
Differential attainment in surgical exams
DEI research fellowships
Support grassroots medical organisations
Emerging leaders and Women in Surgery
Mentorship
Data collection, monitoring and career tracking
Our London headquarters
LGBTQ+
Race, Ethnicity and Belief
---
Governance reform
Outcome we are committed to: For our Council to be a diverse group of surgical professionals representative of, and accountable to, the College's membership
What we have done: We have surveyed members and conducted a review of governance arrangements in similar or benchmark organisations.
In May 2022 Council discussed proposals to change the mechanism of electing the President and Vice Presidents. A different approach was agreed of reforming from the bottom up, so that those Council members who stand for President or Vice President are a reflection of our changing and diverse society. Read more about the Council discussion and next steps. Any further changes to governance following this will be communicated to the membership and raised at the College's AGM in November 2022.
What you'll see next: We are in the process of scoping a governance project that will consider the reforms proposals in the Kennedy Review.
---
Specialty and Associate Specialist (SAS) strategy
Outcome we are committed to: For SAS surgeons to be respected and acknowledged for the contribution that they can, and do, make to the surgical team, the College and their profession AND to see that their opportunities to contribute are enhanced.
What we have done: We have completed an audit of College language, materials, rules and regulations around SAS surgeons. Research into existing guidance and publications relating to SAS doctors has been completed and a database has been created. We recently opened access for SAS/LED faculty to become course directors.
We are now undertaking a piece of research into the challenges facing SAS surgeons and seeking to engage with SAS surgeons prepared to share their experiences.
What you'll see next: Our external research partner Inquisit will follow up on all responses to our campaign and develop formal cast studies from the stories shared. Research interviews across eight pilot sites and with national leadership to be completed by the end of October 2022. Workshops for medical directors to be undertaken by the end of November 2022. More to come around promotion of the research outcomes, signposting resources and hosting the detailed SAS action plan.
---
Parents in Surgery
Outcome we are committed to: For surgeons and dentists with parental responsibilities to have the same access to, and opportunities for, training and development as those who are not parents.
What we have done: We have conducted an extensive consultation with parents in surgical careers, parents who have left surgical careers, those that are not parents - and don't see that in their future, stakeholders and experts within this field to launch our Parents in Surgery report. We'll establish opportunities to gather feedback from members on the report and continue the conversation post-launch.
What you'll see next: There are a series of actions and recommendations within the report that require resourcing, we'll work to identify individuals (internal and external) who are best placed to take forward different recommendations.
We're hosting a webinar on the Parents in Surgery report on Thursday 20 October.
We will develop a realistic timeframe to support the report's recommendations, and continue to work closely with the Nuffield Trust on their independent study which will help to feed into the next steps in our Parents in Surgery work.
---
Differential attainment in surgical exams
Outcome we are committed to: To have achieved a comprehensive understanding of the factors contributing to differential attainment in surgical exams, to inform focused projects to have addressed these factors by 2026.
What we have done: Our external research agency has now completed a quantitative survey and conducted 90% of the 1:1 follow-up interviews with candidates. We plan to summarise the key findings and propose target actions for the pilot phase.
What you'll see next: Report to be published in autumn 2022, to include a series of proposals for the next phase of our work.
---
Launch two annual research fellowships into surgery and DEI
Outcome we are committed to: To have catalysed high quality research that creates new knowledge and improved understanding of DEI in surgery.
What we have done: We invited applications for two diversity, equity and inclusion in surgery fellowships in spring 2022. Final decisions will be made at the end of October. Please contact us at diversity@rcseng.ac.uk if you wish to discuss this further.
What you'll see next: We will keep you updated with our progress.
---
Support diverse grassroots medical organisations with seed funding
Outcome we are committed to: An increased awareness of opportunities to participate in College life among a more diverse pool of talent
What we have done: We received 28 submissions from a range of applicants with exciting, diverse and impressive goals and aspirations. We have awarded funding to seven of those projects, totalling £46,000.
What you'll see next: We will complete feedback conversations with applicants who did not receive funding in this instance and move forward with more detailed project timelines for funded initiatives over the next year.
---
Build on College strengths – Emerging Leaders and Women in Surgery
Outcome we are committed to: For individuals from diverse backgrounds and with diverse opinions and beliefs to gain leadership roles within the profession, both inside and outside of College governance structures. For these individuals to be able to engage, be themselves, feel that they belong and have equal status to all their colleagues. For women to have parity of esteem, opportunity and success within the College's ecosystem and beyond.
What we have done: We have launched a refreshed Emerging Leaders programme, with the first cohort progressing in their first year of the programme. Early development work for a regional pilot programme has begun. We held a Ready for Leadership event in May 2022, bringing together Emerging Leaders alumnae and applicants ready for the next stage in their leadership pathway.
Women in Surgery (WinS) is in the early stages of developing a longitudinal study, both looking at the first cohort of WinS members and their surgical careers to-date, and a way of tracking current trainees and recording their experiences into the future. WinS is also re-examining the data that is available surrounding women in surgery.
What you'll see next: We'll continue to develop our regional model of the Emerging Leaders programme with standardised resources and support from the College. We'll be strengthening and developing the alumnae and peer networking.
We'll be launching our Women in Surgery longitudinal study in early 2023.
---
Mentorship
Outcome we are committed to: For the College to develop mentoring as a core surgical skill and as a 'human' element of the membership package.
What we have done: We are planning the launch of an online mentorship toolkit in December 2022, to include information and guidance on establishing and managing mentorship schemes and video resources.
What you'll see next: We will publish updated mentoring guidance and continue discussions on the next phase of the project with the mentorship steering group.
---
Data collection, monitoring and career tracking
Outcome we are committed to: For the College to make better informed decisions in making progress against all its DEI (and broader strategic) aims.
What we have done: We have developed a census questionnaire to be piloted using two trusts to begin collecting data.
What you'll see next: The questionnaire will be launched in October 2022. We hope to have early data available by early December, with the aim to release the first reports in January 2023.
---
Our London headquarters
Outcome we are committed to: For the College building to be an inclusive, stimulating and welcoming place, accessible to all visitors on-site and online.
What we have done: We are continuing to get the building, displays and information prepared prior to the formal opening of the building and the Hunterian Museum.
What you'll see next: Formal opening of the building and the Hunterian Museum is planned for February 2023.
---
LGBTQ+ initiative
Outcome we are committed to: For the College to be able to provide the appropriate support to LGBTQ+ surgeons and staff.
What we have done: We completed the explore phase and a report with recommendations were submitted to the core group in May 2022. The plan to establish an LGBTQ+ network to raise the visibility and profile of the surgical LGBTQ+ workforce was approved, as was the plan to bring the Pride in Surgery forum into the College.
What you'll see next: Pride in Surgery forum will be formally brought into the College and will work with College staff to form the LGBTQ+ network. Next steps will be taken to organise support for the network and terms of reference are being developed.
An LGBTQ+ conference will be held in Manchester in June 2023.
---
Race, Ethnicity and Belief
We have begun an explore phase, reaching out to stakeholders to identify the issues faced and gain a better understanding of the activities already happening to address them. We are holding a number of workshops beginning in October 2022. If you are interested in this work please email us.
We will continue to report on our progress regularly, holding true to the long-term outcomes we are working towards. If you have any questions, feedback or wish to discuss any area of this work, we are keen to hear from you via email.
Diversity, Equity and Inclusion core group
Corriene Bailey-Bearfield, Diversity and Inclusion Programme Manager
'The publication of this new action plan marks a significant moment in The Royal College of Surgeons of England's approach to diversity, equity and inclusion. I am proud to be leading the implementation of this work in collaboration with the surgical community and colleagues across the College. Together, we will drive the change that is needed to make the surgical profession, as well as our organisation, reflective of the world today.'
Corriene Bailey-Bearfield, Diversity and Inclusion Programme Manager
About Corriene
Corriene has a wealth of experience of leading organisational change within the EDI space, mentoring senior leaders and of developing successful culture change programmes. Most notably "Common Ground" at Diabetes UK. Corriene is passionate about creating space for open and honest dialogue and ensuring diverse voices are heard and supported.  Corriene joined the College in June 2021 and is responsible for leading and supporting the DEI work across the College.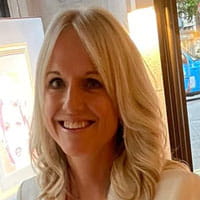 Lucy Davies, Executive Director of Membership, Marketing and Communications
'I am extremely honoured and proud to be a part of the core team that are looking to address the Kennedy recommendations. I feel strongly about making the College and surgery a diverse, welcoming and inclusive space, where we can all come together to collaborate and work towards providing excellent surgical care for everyone.  We will engage with our fellows, members, stakeholders and interested parties so that we can truly understand how we can effect change in a positive and meaningful way. Together, we can change the face of surgery.'
Lucy Davies, Executive Director of Membership, Marketing and Communications
About Lucy
Lucy has over sixteen years' experience in roles within professional membership organisations. Lucy joined the College in 2015 and is responsible for the Membership, Marketing and Communication teams. Lucy has supported the development of the diversity and inclusion programme at the College and has led key initiatives including the Emerging Leaders Programme, Women in Surgery and the SAS forum.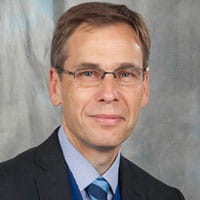 Tim Mitchell, Vice President
'This Action Plan is a clear demonstration of our desire to embrace the recommendations of the Kennedy Report. It signals the start of a process which, with the support of our members, will make the College a more open, inclusive and outward looking organisation. I am very grateful to all the College staff and my fellow Council members for their invaluable contributions, and especially to Laura Harrison and the Core Team for overseeing its development.'
Tim Mitchell, Vice President
About Tim
Tim Mitchell studied medicine at Brasenose College, Oxford before training in Otolaryngology in Oxford, London, Cambridge and Sydney. He was awarded the inaugural Graham Fraser Memorial Fellowship to work with Professor William Gibson in the field of cochlear implantation. He was appointed as Consultant Otolaryngologist in Southampton in 2000 and has a subspecialty interest in cochlear and other auditory implants with the University of Southampton Auditory Implant Service. He has been a RCS Regional Specialty Professional Advisor, member of Council of ENT UK, Vice Chair of the Clinical Reference Group for Specialised Ear Services and a member of the Specialist Advisory Committee for Otolaryngology. He has been a MRCS examiner since 2004 and was Chair of the Court of Examiners from 2014 to 2017. He was elected to Council in 2017. He is a trustee of ENT UK and an honorary member of the Medical Women's Federation. He was appointed Vice President in 2020.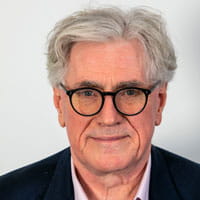 Andrew Reed, Chief Executive
'The Royal College of Surgeons of England supports over 29,000 surgeons and surgical team members across the world. We can only do this well by embracing the sheer range of all those professionals and what they have to offer– their diversity of experience, diversity of background, diversity of culture and diversity of thought. By taking forward the recommendations of the Kennedy review we will enrich what we do and how we do it, and continue to promote excellent surgical care for all.'
Andrew Reed, Chief Executive
About Andrew
Andrew was appointed Chief Executive of the Royal College of Surgeons of England in 2015 after nearly 35 years' experience in NHS management. Born and brought up in Sunderland, he was only the fourth member of his family to attend university, and the first at Oxbridge. He joined the NHS as a graduate management trainee and worked in all sectors of the NHS. He was a Chief Executive for twelve years, including at Bedford Hospital (2001–5) and Ipswich Hospital (2005-12), before holding senior posts for NHS England in East Anglia and the West Midlands. He lives in Suffolk with his wife and three daughters.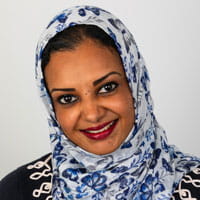 Nuha Yassin, Council member
'I would like to congratulate the Royal College of Surgeons of England and Professor Neil Mortensen for looking in the mirror. I would also like to extend my thanks to Baroness Helena Kennedy and the team for conducting the independent review into Diversity, Equality and Inclusivity within the College. I am honoured to be part of the core team who are working on the implementation of the recommendations set out by the Kennedy report. It is clear that the College has looked deeply into EDI matters, which is vital if we want to get it right the first time, as substance and content are key in achieving our aims, rather than speed of action.

It is important to highlight that this work is only the beginning - we plan to go beyond the recommendations and focus on other groups such as LGBTQ+ and ethnic minority groups. It's only when we are inclusive and welcoming to all diverse groups that we can change the face of surgery.'
Nuha Yassin, Council member
About Nuha
Nuha Yassin is a Consultant Colorectal Surgeon and has been on the staff of the Royal Wolverhampton NHS Trust since September 2018. After qualifying from the University of Manchester in 2003, she trained in the North West, Yorkshire and West Midlands regions. Her postgraduate research experience was based at St Mark's Hospital in London where she obtained her PhD from Imperial College, London. Nuha is an elected Council Member of The Royal College of Surgeons of England (2021). She is passionate about all aspects of her work and personal life and truly believes that everyone has something amazing to contribute if given the chance. 
Tamzin Cuming, Chair of Women in Surgery 
'
I was inspired to rejoin the Women in Surgery Forum after my stint as a Registrar many years previously because of the Kennedy Report into diversity at the College. Implementing the recommendations of this report fully is my first aim, and I am pleased at the immense work that has already begun to do this. The Action Plan and Core Group exist to maintain that initial momentum for change and ensure that the College not only meets the recommendations, but even exceeds them, for example with the LGBTQI+ project. I am happy to be part of this process and to be able to bring the expertise of my colleagues in the Women in Surgery Forum to assist with the multiple projects spinning out of the diversity report.'
Tamzin Cuming, Chair of Women in Surgery 
About Tamzin
Tamzin is a colorectal surgeon at Homerton Hospital in London. She has a specialist interest in anal intraepithelial neoplasia (AIN) and runs a unit there with a national reach. She has three children and completed some of her training part time. In addition to the Women in Surgery Forum Chair, she is the current Treasurer of the International Anal Neoplasia Society.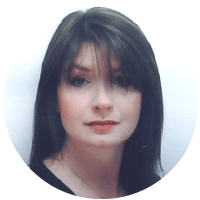 Charlotte Eckhardt, Vice Dean at The Faculty of Dental Surgery 
'RCS England is completely committed to addressing the Kennedy recommendations. I am extremely proud to have been invited to join the core group, representing the Faculty of Dental Surgery, and to be involved in overseeing the implementation of sustainable changes ensuring the College is forward looking, inclusive and welcoming. This demonstrates how the College is dynamic, embraces change and supports their fellows and members.'
Charlotte Eckhardt, Vice Dean at The Faculty of Dental Surgery 
About Charlotte
Charlotte is the Vice Dean at the Faculty of Dental Surgery at the Royal College of Surgeons of England. Charlotte is also an Orthodontic Consultant at Swansea Bay University Health Board. Charlotte has more recently become
Chair of the Global Oral Health Committee and sits on the College Global Affairs Committee.