Hans Sloane's Cabinet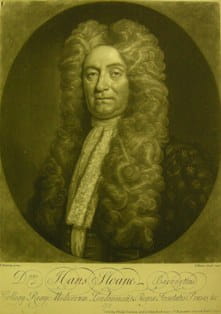 The physician, botanist and collector Sir Hans Sloane amassed one of the greatest museums of his time. He displayed it at his home, first in Bloomsbury, then in Chelsea.

As a doctor, Sloane was interested in the therapeutic properties of the plants, animals and minerals in his museum. He began collecting as a medical student, and continued while working in Jamaica. He also benefited from thousands of gifts and acquired several other important cabinets. After his death in 1753 the collection became the basis of the British Museum.
A bone from the side of a human skull, showing osteitis deformans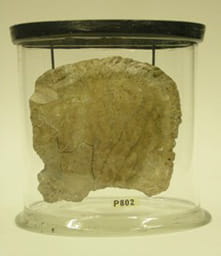 According to some early catalogues this came from Sir Hans Sloane's collection.

RCSHC/P 802
Tusk of an African elephant with a spiral curve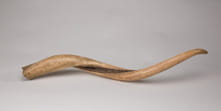 This tusk was purchased from the British Museum in 1809. Its origin has not been traced, but it may have been part of the collection of Sir Hans Sloane or from the cabinet of the Royal Society.
RCSOM/G 122.81