Committed to enabling surgeons to achieve and maintain the highest standards of surgical practice and patient care.
The Royal College of Surgeons of England
The Royal College of Surgeons of England
Getting patients fit for surgery
Do not miss our Getting patients fit for surgery *free event on 16 July in Cardiff. Inspiring speakers including The Minister for Health and Social Services of Wales, Vaughan Gething will consider the influence a patient's physical and mental well-being can have on perioperative outcomes, and empower you to identify opportunities for collaboration and improvement of your current practice.
Join our up coming event
Women in Surgery network
Women in Surgery is a network of over 5,000 members comprising all career grades from medical student upwards. Membership of the network is free and includes a range of benefits including information and advice, a directory of contacts and local and national events.
Connect with female trainees and surgeons 
Core Skills in Laparoscopic Surgery course
This intensive two-day CPD accredited course focuses on the core laparoscopic surgery skills and theoretical knowledge essential for every surgical discipline. Using a range of high quality laparoscopic equipment, learn a variety of knotting and suturing techniques and receive individual feedback from highly experienced faculty.
Develop your laparoscopic skills
LATEST BLOG POST
---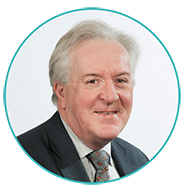 The Commission on the Future of Surgery has identified advances in medicine and technology that are likely to change surgical care over the next 20 years. Professor Derek Alderson, President of the RCS, says the modern surgeon will not only have to develop appropriate clinical skills, but can expect to be an educator, researcher, and leader of a multi-disciplinary and multi-professional team.
Read the blog
The Bulletin
---
RCS Vice President and Editor-in-Chief of the Bulletin, Professor Neil Mortensen, discusses the importance of emotional intelligence in the surgical setting in this month's Bulletin.
Read more
BUILDING ON OUR HERITAGE
---
We are embarking on an ambitious three year transformation. We will be building on our heritage, bringing our surgical community closer together and expanding our digital resources.
RCS Transform
BENEFITS FOR MEMBERS
Whatever stage of your surgical career you're at, RCS membership will provide you with the knowledge, skills and development and support you need.
SUPPORT OUR WORK
The RCS is a charity and relies on your support to fund research, training and conserving our heritage collections - all in the aim of advancing surgical care.