Committed to enabling surgeons to achieve and maintain the highest standards of surgical practice and patient care.
The Royal College of Surgeons of England
The Royal College of Surgeons of England
Lady Estelle Wolfson Emerging Leaders
The year-long programme provides women with the opportunity to be involved in College activities, become familiar with how the College operates and encourages them to apply for Council and other leadership roles.
Apply before Tuesday 30 April
Innovation in surgical education
Do not miss Surgeon Educators' Day on Friday 7 June, bringing together key players to showcase innovation, discuss successes and influence the direction of travel for surgical education. Book by Sunday 14 April for a £30 early bird discount.
Join us for Surgeon Educators' Day
Avoiding Unconscious Bias
Take advantage of our e-Learning that supports our guidance on this important topic. This will help surgeons familiarise themselves with unconscious bias both internally and externally. The e-Learning takes up to 30 minutes to complete and is an ideal tool to share with your surgical teams.
Free e-Learning now available
LATEST BLOG POST
---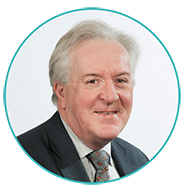 The Commission on the Future of Surgery has identified advances in medicine and technology that are likely to change surgical care over the next 20 years. Professor Derek Alderson, President of the RCS, says the modern surgeon will not only have to develop appropriate clinical skills, but can expect to be an educator, researcher, and leader of a multi-disciplinary and multi-professional team.
Read the blog
The Bulletin
---
RCS Vice President and Editor-in-Chief of the Bulletin, Professor Neil Mortensen, discusses the importance of emotional intelligence in the surgical setting in this month's Bulletin.
Read more
BUILDING ON OUR HERITAGE
---
We are embarking on an ambitious three year transformation. We will be building on our heritage, bringing our surgical community closer together and expanding our digital resources.
RCS Transform
BENEFITS FOR MEMBERS
Whatever stage of your surgical career you're at, RCS membership will provide you with the knowledge, skills and development and support you need.
SUPPORT OUR WORK
The RCS is a charity and relies on your support to fund research, training and conserving our heritage collections - all in the aim of advancing surgical care.