Committed to enabling surgeons to achieve and maintain the highest standards of surgical practice and patient care.
The Royal College of Surgeons of England
The Royal College of Surgeons of England
RCS & ASiT Future of Surgery drinks reception
The RCS and ASiT are delighted to be hosting a Future of Surgery drinks reception on Thursday 21 March 2019 at the Hilton Belfast, in advance of the ASiT conference. The evening will be hosted by Mr Richard Kerr, Chair of the Commission on the Future of Surgery and RCS Council Member.
Thursday 21 March 2019
One Year Research Fellowship
Are you a trainee thinking about applying for a one-year surgical research fellowship? The deadline is 2pm on 28 February. Start your application today.
Applications are now open!
Are you making the most of your surgical placement?
If you are a medical student or foundation year trainee thinking about your surgical placement, join our next webinar which will include hints and tips on how to make the most of it. It's free for affiliates, click through to register.
Tune in to our webinar on 7 March
LATEST BLOG POST
---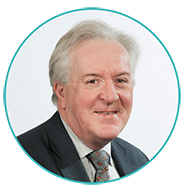 The Commission on the Future of Surgery has identified advances in medicine and technology that are likely to change surgical care over the next 20 years. Professor Derek Alderson, President of the RCS, says the modern surgeon will not only have to develop appropriate clinical skills, but can expect to be an educator, researcher, and leader of a multi-disciplinary and multi-professional team.
Read the blog
The Bulletin
---
Anna Sayburn explores the consent issues that surgeons face when operating on patients who refuse blood transfusions.
Read more
BUILDING ON OUR HERITAGE
---
We are embarking on an ambitious three year transformation. We will be building on our heritage, bringing our surgical community closer together and expanding our digital resources.
RCS Transform
BENEFITS FOR MEMBERS
Whatever stage of your surgical career you're at, RCS membership will provide you with the knowledge, skills and development and support you need.
SUPPORT OUR WORK
The RCS is a charity and relies on your support to fund research, training and conserving our heritage collections - all in the aim of advancing surgical care.