Committed to enabling surgeons to achieve and maintain the highest standards of surgical practice and patient care.
The Royal College of Surgeons of England
The Royal College of Surgeons of England
Women in surgery: Lift as you climb
Hear from some of the most influential women in surgery, technology and business as they share their practical advice on how to climb the surgical career ladder while helping others do the same. 
Join our event
We ran 10K for surgical research
12 staff ran in last Sunday's Virgin Sport and ASICS 10K run through the streets of London. They raised over £4500 for our Surgical Research Fund through which we support better care for patients of all ages undergoing any surgical procedure.
Help fund surgical research
New consultants day and evening drinks reception
A free, for members, national event aimed at all consultant surgeons appointed within the last 24 months, providing guidance and support in your transition from trainee to consultant. 
Join our event
LATEST BLOG POST
---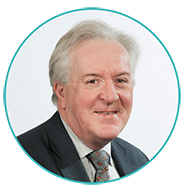 The Commission on the Future of Surgery has identified advances in medicine and technology that are likely to change surgical care over the next 20 years. Professor Derek Alderson, President of the RCS, says the modern surgeon will not only have to develop appropriate clinical skills, but can expect to be an educator, researcher, and leader of a multi-disciplinary and multi-professional team.
Read the blog
The Bulletin
---
RCS Vice President and Editor-in-Chief of the Bulletin, Professor Neil Mortensen, discusses the importance of emotional intelligence in the surgical setting in this month's Bulletin.
Read more
BUILDING ON OUR HERITAGE
---
We are embarking on an ambitious three year transformation. We will be building on our heritage, bringing our surgical community closer together and expanding our digital resources.
RCS Transform
BENEFITS FOR MEMBERS
Whatever stage of your surgical career you're at, RCS membership will provide you with the knowledge, skills and development and support you need.
SUPPORT OUR WORK
The RCS is a charity and relies on your support to fund research, training and conserving our heritage collections - all in the aim of advancing surgical care.