Library
Library opening times
Currently closed
Tuesday to Thursday:
10 am to 5 pm
Weekends & Bank Holidays:
Closed
Reopening the Library
The Members' Library and Research Room are now open to visitors following the refurbishment. Researchers will need to book their visit in advance, members can visit anytime during opening hours.
FEATURED COLLECTION ITEM IN NEED OF CONSERVATION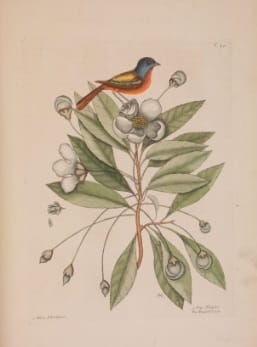 Surgical Library: discover our online resources
Search full text across our collection of current surgical materials, including books and journals, both online and in print. You can also find links to online resources, including Visible Body, ClinicalKey and Acland's Video Atlas of Anatomy, along with help on accessing them. Use the search form below, or visit the Surgical Library.
Heritage Collections: the Library Special Collections, Archives and Museum catalogue
Visit Heritage Collections to search for older books, journals and other materials held by the Library, materials held by the Archives, and specimens, art, and other objects in the Hunterian Museum. Collections also include the Library's contribution to the UK Medical Heritage Library, Plarr's Lives of the Fellows and the Library's digital exhibitions.
Latest
News
Our December digital advent calendar will give you a snapshot of our Library, Archive and Museum collections. Our advent door design was inspired by the old Museum doors that were uncovered during recent renovation work at our historic building in Lincolns' Inn Fields.

We are delighted to announce that the Members' Library at our Lincoln's Inn Fields home will reopen on Tuesday 30 November for study and research. Opening times will be 10 am to 5 pm, Tuesday to Thursday. No booking required, please speak to Reception on arrival. The Research Room will open to anyone wishing to use the Library and Archive collections on Tuesday 7 December. Booking is essential and please allow enough time to arrange your visit so we can ensure material is available. Opening hours will be 10 am to 5 pm, Tuesday to Thursday.

FGDP(UK) will be separating from RCS England on 1 July 2021 and transferring to the new College of General Dentistry (CGDent). Because of this change, and under the terms of our licenses, the Library will be unable to provide access to e-resources from this date for anyone who does not elect to remain a member of the College through The Faculty of Dental Surgery. FGDP(UK) members should be aware that their RCS England OpenAthens accounts will not be transferred to CGDent, and that e-resource personalisations associated with those accounts will be lost. If you have TOC alerts, bookmarks, saved searches or other personalisations that you wish to save, including the workspace in Ovid MEDLINE or Embase, please make sure you make a record of these before the end of June. If you have any questions about this transfer, or your membership, you can contact our Membership Team at membership@rcseng.ac.uk. You can also find out more about the benefits of FDS membership on our website.
Blog
Contact us
Email
Telephone
General library enquiries, including research information: 020 7869 6555
Online journal and resource enquiries: 020 7869 6556
Our lines are open Monday to Friday, 9am - 5pm
Visit
The Library is located on the 1st floor of the College building. Please speak to Reception on arrival.
Location
Library and Archives Department
The Royal College of Surgeons
38-43 Lincoln's Inn Fields
London WC2A 3PE