Library
Library opening times
Currently closed
Monday to Friday:
9 am to 5 pm
Weekends & Bank Holidays:
Closed
Library Services for Members, 2017-2021
Access to online resources and staff help are unaffected by the College's major refurbishment project at Lincoln's Inn Fields. See our FAQ section for information on specific services.
FEATURED COLLECTION ITEM IN NEED OF CONSERVATION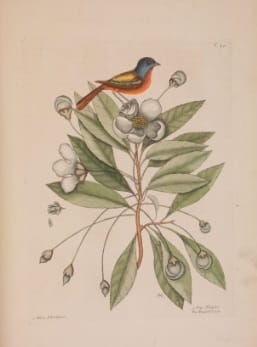 SurgiCat+: the Library, Archives and Museum catalogue
Search SurgiCat+ for books, journals and other materials (both online and physical) held by the Library, materials held by the Archives, and specimens, art, and other objects in the Hunterian Museum. You can also find links to online resources, including ClinicalKey and Acland's Video Atlas of Anatomy, along with help on accessing them. Visit SurgiCat+. 
Latest
News
The Library launches its first digital exhibition, Medicinae Plantae: healing plants, through time in October. The exhibition looks at some of the beautiful, classic and unusual books relating to herbalism in the Library's collection.

All past issues of the Specialty Updates are now archived on SurgiCat+ (the Library catalogue). The Updates are concise summaries of the latest evidence in a particular surgical field, designed to support surgeons in their use of evidence, guidelines and new technology in their practice. produced by the Library's Current Awareness Team of Information Specialists and overseen by clinical specialist advisors.

The Library has invested in a new 3D anatomy resource – Visible Body .
Blog
Contact us
Email
Telephone
General library enquiries, including research information: 020 7869 6555
Online journal and resource enquiries: 020 7869 6556
Our lines are open Monday to Friday, 9am - 5pm
Telephone service will continue throughout the redevelopment period
Visit
Please note that the Library Reading Rooms are closed until the redevelopment project is finished in 2021. Members of the College are able to borrow books in person: please contact Library staff.
Location
Library and Archives Department
The Royal College of Surgeons
35-43 Lincoln's Inn Fields
London WC2A 3PE