Library
Members' Library opening times
Currently closed
Monday to Thursday:
10 am to 5 pm
Weekends & Bank Holidays:
Closed
The Research Room is open Tuesday to Thursday. Please contact us to arrange a visit.
COVID-19: Please check our safety precautions before visiting.
Visiting the Library
The Members' Library and Research Room are open to visitors following the refurbishment. Researchers will need to book their visit in advance, members can visit anytime during opening hours.
FEATURED COLLECTION ITEM IN NEED OF CONSERVATION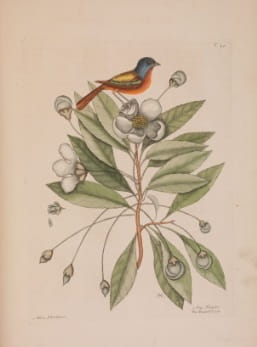 Surgical Library: discover our online resources
Search full text across our collection of current surgical materials, including books and journals, both online and in print. You can also find links to online resources, including Visible Body, ClinicalKey and Acland's Video Atlas of Anatomy, along with help on accessing them. Visit the Surgical Library.
Latest
News
Good news! The Members' Library opening hours are being extended to Monday to Thursday 10am until 5pm from next week. We can't wait to see you!

Our December digital advent calendar will give you a snapshot of our Library, Archive and Museum collections. Our advent door design was inspired by the old Museum doors that were uncovered during recent renovation work at our historic building in Lincolns' Inn Fields.

We are delighted to announce that the Members' Library at our Lincoln's Inn Fields home will reopen on Tuesday 30 November for study and research. Opening times will be 10 am to 5 pm, Tuesday to Thursday. No booking required, please speak to Reception on arrival. The Research Room will open to anyone wishing to use the Library and Archive collections on Tuesday 7 December. Booking is essential and please allow enough time to arrange your visit so we can ensure material is available. Opening hours will be 10 am to 5 pm, Tuesday to Thursday.
Blog
Contact us
Email
Telephone
General library enquiries, including research information: 020 7869 6555
Online journal and resource enquiries: 020 7869 6556
Our lines are open Monday to Friday, 9am - 5pm
Visit
The Library is located on the 1st floor of the College building. Please speak to Reception on arrival.
Location
Library and Archives Department
The Royal College of Surgeons
38-43 Lincoln's Inn Fields
London WC2A 3PE