Accreditation
Providing a quality mark for surgical education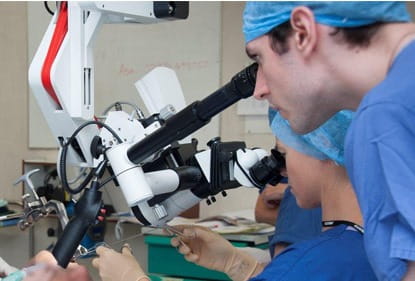 From an evening's continuing professional development (CPD) event to a year-long Master's programme, the RCS England accredits a wide range of surgical education activities.

We want to ensure these activities provide a high-quality learning experience for those who participate. We do this through the process of accreditation, verifying the quality of the educational event and checking participants' comments and level of satisfaction.
We offer education providers a wide range of benefits, including*:
review by leading surgeons and recommendations on quality enhancement;
the award of CPD points;
use of the RCS England logo;
listing on the RCS England website and/or Accreditation Portal, and in the RCS publication the Bulletin;
use of RCS England evaluation support, including questionnaire development, analysis and reporting;
advertising discount.
*benefits vary according to accredited activity
Our Accreditation Portal has further information on how to apply for accreditation.
Accreditation updates
Orthopaedic Evaluation of X-Rays Course (21 July 2021)
Venue: Welsh Institute for Minimal Access Therapy (WIMAT), Cardiff, Wales
Cost: £50
Overview: The Orthopaedic Evaluation of X-Rays (OEOX) is a one-day course that provides participants with the knowledge necessary to make safe evaluations of trauma radiographs and minimising the chances of missing fractures. 
The course is aimed at healthcare professionals, such as junior doctors, early middle grades, trauma nurse practitioners and surgical care practitioners involved in the care of trauma patients presenting with fractures.
For booking and further information please contact Joseph Boktor on jostawro@hotmail.com  
UCH Education Centre - Preparation for FRCS (Tr&Orth) Course (15 September 2021) 
The emphasis of this RCS England accredited national course is on technique and aims to provide a framework early in the trainee's preparation for understanding the nature of the FRCS (Tr&Orth) exam, develop strategies for optimising revision and for maximising scoring in the Viva and Clinical Examinations. 
For more information and to book please visit here
Testimonies from event organisers 
'It acts as a quality mark for any course or conference you organise'

'It adds additional value to our conference'

'It encourages event attendance'

'It ensures the delegates are receiving a high quality course, delivered by appropriate speakers'
(Source: RCS England survey of CPD event providers, 2015)