Finance and Investment Committee Lay Member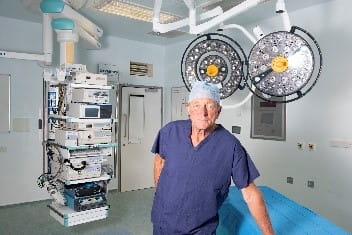 Thank you for expressing an interest in becoming a Lay Member of the Finance and Investment Committee of the Royal College of Surgeons of England.
We are a professional membership organisation and registered charity supporting nearly 30,000 surgical and dental members in the UK and internationally by improving skills and knowledge, facilitating research and developing policy and guidance.
The past year has been momentous for the College. We released the Kennedy Report and its subsequent Diversity, Equity and Inclusion Action Plan, developed our Sustainability in Surgery strategy, lobbied the government on our New Deal for Surgery, launched our new five-year strategy and opened the doors to our transformed home of surgery.
We aim to achieve our vision of excellent surgical care for all by enabling all our members, in all their diversity to deliver excellence in everything they do. Our values – respect, collaboration and excellence – will drive our behaviours and attitudes, ensuring they have an impact on how we work together across staff teams, surgeons and the wider surgical community to enable better care for patients.
The Finance and Investment Committee is a key committee of the Board of Trustees ensuring the College has strong financial management and governance on behalf of the Board and that resources are used wisely. It oversees and advises on the development and delivery of the College's financial plans, and the deployment and performance of its investments.
We are seeking two new lay members of the committee and we are especially interested in hearing from you if you have:
Experience in reviewing resource implications at a strategic level
Experience at a senior level of financial management, investment appraisal, financial strategy and policy
Knowledge of investment management including investment strategy and performance review, with an understanding of investing reserve funds in equities, bonds and other investment asset classes
If you have the enthusiasm, commitment, skills and experience we are looking for, then we very much look forward to hearing from you.
Professor Neil Mortensen
President
---
How to apply
Please provide the following documents:
An up-to-date CV.
A supporting statement (maximum two pages) that outlines your interest in the College and this role together with your skills and experience.
A completed diversity monitoring form.
Please email your application to RCSHR@rcseng.ac.uk.

If you want to know more about the role or selection process, please contact chiefexecutive@rcseng.ac.uk.
Useful documents