Hunterian Museum
The RCS is home to the Hunterian Museum, spanning four centuries of surgery, medicine, natural history and the arts and contains over 3,500 anatomical and pathological preparations, fossils, paintings and drawings assembled by the founder of scientific surgery, John Hunter (1728-1793).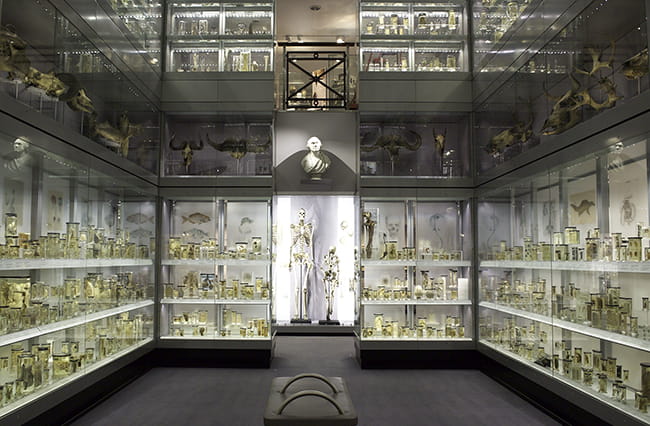 The museum, renovated in 2005, supports the work of the RCS as a centre for knowledge about surgery through its extensive public events programme and welcomes over 90,000 visitors a year. In 2006, it was shortlisted for the Gulbenkian Prize for Museums and Galleries. The museum staff annually deliver 200 public events; including gallery tours, academic lectures, workshops and school visits aimed at adult learners and families.
We are honoured to say that our combined museum, archive and library collections were awarded Designated status by Arts Council England in 2013.
If you would like to aid the success of the Hunterian Museum please complete an online donation, or download a donation form and return it to the development office or take a look at our Conserve our Collections scheme.
We'd love to talk to you about Making Surgery your Legacy...
Email
We want to share in your vision as to what your legacy gift could achieve, so if you are considering leaving a legacy to RCS England or have already done so, we are here to help.
Telephone
Telephone 020 7869 6086 to talk with a member of our fundraising team
Office hours are Monday to Friday, 9am - 5pm.