Working at the RCS
As an employee of the RCS you will be working towards our goal of improving patients' lives through advancing surgical care.
You will be part of a professional membership organisation and registered charity based in the UK but with a growing international presence.
Why work for the Royal College of Surgeons?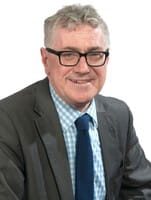 There are a myriad of interesting roles potentially available to you throughout the College. Each role supports activities that will improve patient lives; furthering surgical research, supporting surgical education and training, assessing the next generation of surgeons, or influencing health policy, to name but a few! 

We have an active programme of engaging our employees in the wider work of the College, all of whom have departmental representatives on our Staff Council. We offer a wide range of benefits for our employees, and strive to provide development opportunities to enable everyone to fulfil their potential.

I look forward to working with you to build the future of the surgical profession, and advancing surgical care.

Andrew Reed, Chief Executive
Mission and values
The Royal College of Surgeons of England is committed to enabling surgeons to achieve and maintain the highest standards of surgical practice and patient care.
Equality and diverstiy
The Royal College of Surgeons of England is committed to complying with relevant equality legislation, the Equality Act 2010, codes of practice and best practice guidance.
Read our policy
Got a question? Get in touch...
Email
Email RCSHR@rcseng.ac.uk for information,
We will reply to you as soon as possible, usually this is within a couple of days.
Telephone
Telephone 020 7869 6103 to talk with a member of HR.
We are able to answer calls Monday to Friday, 9am - 5pm