Advanced Clinical Practitioner Case Study
You can find out more about Advanced Clinical Practitioners here. We spoke to Clare Sutherland, Corporate Lead for Advanced Practice, about how the Surgical Care Team works in her Trust.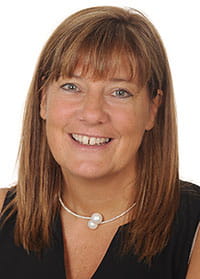 A brief summary of local Surgical Care Team roles
Advanced Clinical Practitioners (ACPs) at our Trust come from a variety of registered healthcare backgrounds, physiotherapy, speech and language therapy, and nursing, to name but a few. All practitioners train the to standardised framework which was locally developed at Derby, and is now used countywide due to a lack of a national resource. This model provides individuals with the flexibility to move around the Trust. We don't have a Surgical Care Practitioner role as we need more independent ward staff rather than people in theatre roles. In 2013 we carried out a pilot involving Physician Associates, however it was unsuccessful as we needed independent practitioners to maximise patient flow. I believe Nottingham University is setting up a Physician Associates' programme, which will hopefully mean these staff members will filter through in the next few years. We currently have Clinical Nurse Specialists working at an Advanced Level, and Nurse Consultants working in the renal unit and in elderly care.
How have surgical care team roles supported patient care, the service, and the team?
Our workforce, which includes Advanced Clinical Practitioners, Consultant Nurses, and trainee ACPs working in surgery. The trainees are not yet independent practitioners so they are unable to prescribe medication, however they are able to meet and diagnose patients. Once fully-qualified, they can solely manage patient pathways. We have one Operating Department Practitioner working in clinics. Although they go to outpatient clinics, they tend to work in surgical assessment units and are ward-based.
Do you have any tips for how others can implement this model of care?
Variety and flexibility are key. Giving practitioners core competencies is important for variability. Advanced level practitioners need someone that will support the advanced function within a hospital to guide it in the right direction. Having a faculty approach works well from a governance perspective. Including variety in job planning is crucial. Informing the Trust and ensuring there is Executive level buy-in is also important. Expectations should be met. Having a uniquely coloured uniform is a useful identifier, this ensures ACPs are recognised as members of the workforce.
What do you enjoy most about being part of the Surgical Care Team?
I feel the quality of patient care is more consistent as a result of having a SCT. These staff members have previous experience in leadership roles which is a massive benefit. Having practitioners work alongside junior doctors enables each party to share their medical experience, I believe shared learning is very beneficial. This results in a strong team, that shares new perspectives, while opening professional boundaries. Patients benefit from continuity when being treated by the SCT.
What challenges have you faced in your role?
I have found it is difficult to win over managers and team members to get on board with the roles themselves. We adopted this model 13 years ago, buy-in was initially difficult to achieve whereas this is less of a problem nowadays. Staff retention can be difficult. Funding is limited for education, especially since Learning Beyond Registration funding is not available for training ACPs. Funding is often dependent on good will, which can wear thin. Recruitment is important to ensure group cohesion. Tension can build between service delivery and on-going enjoyment of the role. At my Trust, six hours a week can be used for non-clinical work, however there is a demand on staff needing to complete clinical work. Protecting non-clinical time to enable staff to complete audits etc is important. It can be expensive to keep advanced staff on hand as they are often hired into Band 6 - 8a positions.