CPD points
Providing a quality mark for surgical education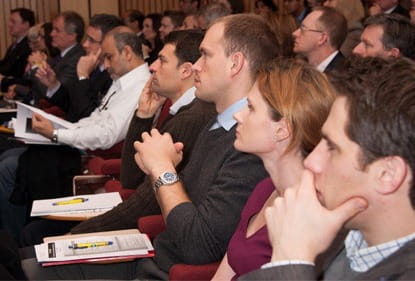 Continuing Professional Development (CPD) events provide learning opportunities which play a key part in surgeons' revalidation.

The CPD events assessed by the RCS include: conferences, training events, career updating, masterclasses and case conferences for surgeons and allied professionals.
Why getting RCS CPD points is important
"RCS is a well recognized provider of CPD [points] and we feel this adds value to our courses"

"[CPD points] ensures that this is a trusted training course"

"Added validity and professional confirmation"

"It comes from a well respected body that is relevant to the meetings that I tend to organise"

"RCS CPD points are important so that both faculty and delegates are aware that the course is recognised as high standard"

"... aids delegates with their CPD requirements and helps with marketing the meeting"

(Source: RCS survey of CPD event providers, November 2015)
NHS Trusts, surgical specialty associations, higher education institutions, medical charities, private health companies, research organisations and legal firms are among those who have recently provided events awarded CPD points by the RCS.
We want to ensure these activities provide a high-quality learning experience for those who participate. We do this through the process of quality improvement, verifying the quality of the educational event and checking participants' comments and level of satisfaction.
We offer CPD event providers a wide range of benefits, including:
Review by leading surgeons and recommendations on quality enhancement;
The award of CPD points;
Use of the strap line 'The Royal College of Surgeons of England has awarded up to x number of CPD points';
Listing on the Accreditation Portal and in the RCS publication The Bulletin;
Advertising discount.
How to apply
To apply, please register with the RCS Accreditation Portal and complete an application under 'Continuing Professional Development'. The fee structure for CPD Approval and further information about the process can also be reviewed on the RCS Accreditation Portal. Further information on how CPD relates to the revalidation of surgeons is available online.
Applying for online activities
Please complete and return this form to qa@rcseng.ac.uk if you are applying for CPD points for online surgical education activity.
Approved activities
The RCS has reviewed these events and agreed that they have complied with RCS standards for CPD points.


Contact
If you have any queries about CPD that are not covered in our criteria and standards and frequently asked questions, document please contact the Quality Assurance Department at qa@rcseng.ac.uk or on 020 7869 6000.