University Programme Accreditation
Providing a quality mark for surgical education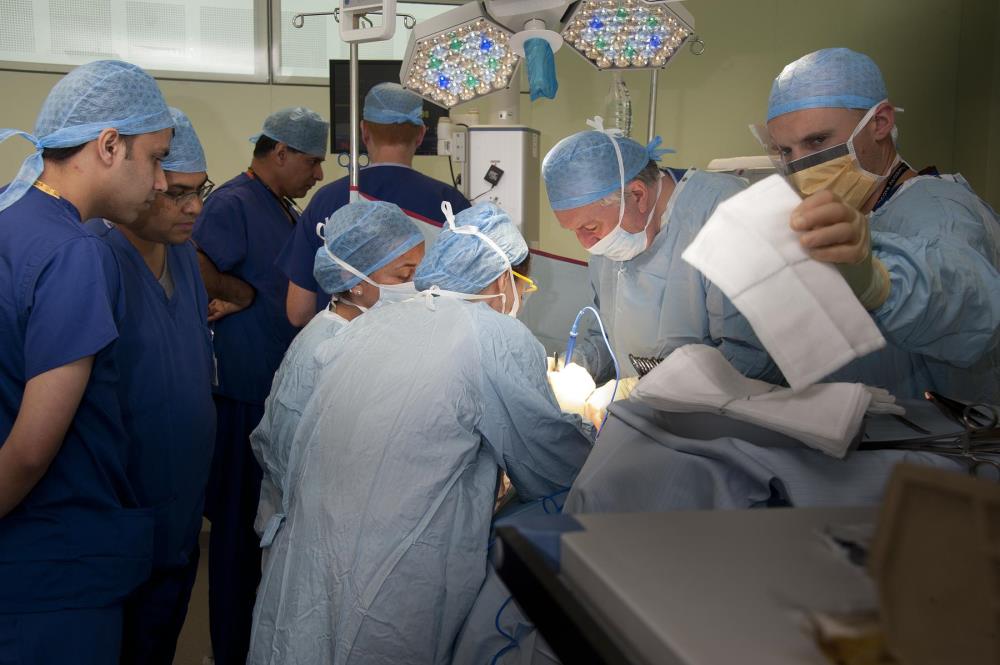 It is essential that further opportunities are made available to surgical trainees who wish to supplement their formal training programme. We are therefore keen to support the development of Higher Education Institution (HEI) programmes which enhance the knowledge and skills underpinning evidence-based clinical practice and research in surgery.

We have established a process for the accreditation of HEI programmes in surgery and surgery related disciplines. In this, we seek to work in partnership with the providers of surgical education in HEIs to ensure the highest standards of education in surgery.
Benefits of Programme Accreditation
Having a programme accredited will demonstrate that the programme meets the standards as defined by the RCS, and that it offers a high-quality learning experience. Recognition of these factors may assist in attracting students. Accredited programmes will also receive the following benefits:
Peer review from a panel of leading surgeons
Use of the RCS Logo on programme materials and website
Use of the strap line 'Accredited by the Royal College of Surgeons of England'
Listing on RCS Website
Listing on RCS Accreditation Portal 
Listing in RCS Bulletin
How to apply
Our accreditation process for HEI programmes has been designed to articulate closely with the course validation and quality assurance requirements that are common to most universities. We review the programme documents and materials, and conduct a panel visit. The criteria against which proposals would be considered are in line with those for the approval of an undergraduate programme to comply with the Quality Assurance Agency's Quality Code for Higher Education.
In order to apply, a programme organiser must register with the RCS Accreditation Portal and complete an application under 'Higher Education / Degree Programmes'. The fee structure for Programme Accreditation and further information about the process can be reviewed on the RCS Accreditation Portal.
RCS Accreditation cycle
Click each stage to find out more (if you're viewing on a mobile device you may have to scroll down for more info)
---
Step 1 - Desktop assessment
Initial desk-based review of application for re/accreditation, including assessment of course participant feedback.
At each step of the process, the applicant may be asked for further information, or to amend the educational activity they provide, to meet RCS Education Standards.
Step 2 - Panel visit
If the application is viable, a visit to the education provider by a RCS re/accreditation review panel - including one or more senior surgeons - takes place.
Step 3 - Report of review panel
Report of the review panel to RCS Quality Assurance Operational Group. This may include conditions and recommendations for the provider.
Step 4 RCS Quality Assurance Operational Group
If the QAOG supports accreditation for the application, it makes a re/accreditation recommendation to RCS Council. This may include conditions and recommendations for the provider.
Step 5 RCS Council: final decision
RCS Council makes the final decision on awarding accreditation. If awarded, accreditation lasts for three years. Accreditation may be accompanied by conditions to be met and/or recommendations to be considered by the applicant. The accreditation is accompanied by ongoing monitoring of educational provision.
Contact
If you have any queries about HEI programme accreditation that are not covered in our standards and frequently asked questions, please contact the Quality Assurance Department at qa@rcseng.ac.uk or on 020 7869 6236/6221.