The Royal Society's Repository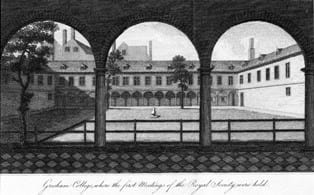 The Royal Society was officially founded in 1660. It soon established a 'repository', displayed first at Gresham College, Bishopsgate, then in a new premises near Fleet Street.

Fellows presented gifts and in 1665 the Society purchased Robert Hubert's cabinet of 'natural rarities'. This had been displayed to the public at Hubert's house near St Paul's Cathedral. While Hubert had charged an entrance fee to make money from the collection, the Society used it for research. 'Employed for philosophical and useful purposes' the repository helped further the fellows' understanding of the natural world.
The Society intended to create a systematic museum including the ordinary as well as the rare. But a bias towards the unusual remained, and the collection fell into disorder. In 1780 the Society moved again. Perhaps now more of a burden than an asset, the repository was transferred to the British Museum.
Illustrations from Musaeum Regalis Societatis, Nehemiah Grew, 1681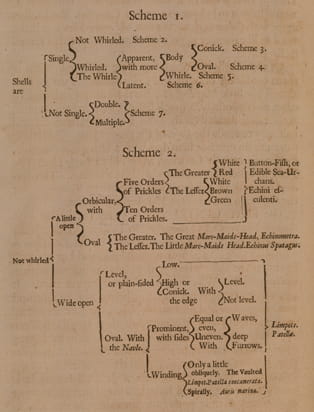 Grew divided the collection into four groups: animals, plants, minerals and 'artificial matters'. He described how items looked, felt, smelt and even how they tasted. Grew tried to classify objects into a logical order by comparing them to each other.

For example, the museum included around 600 shells. He created elaborate 'schemes' for them, based on their shape and colouring (see image right). Some of the items listed were eventually acquired by the Royal College of Surgeons. These include the Evelyn tables and a spiral elephant's tusk.
Mummified Left Foot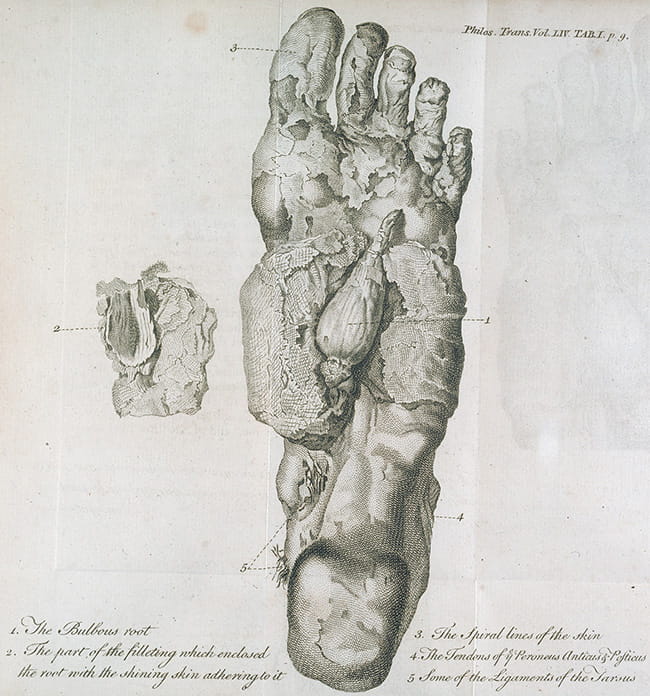 The provenance of this specimen is uncertain, but a label identifies it as part of an Egyptian mummy from the Royal Society's Repository. The mummy was presented to the Society by Henry Howard, Duke of Norfolk. It was later dissected by William and John Hunter. An account of the dissection, with a plate showing the foot complete with a plant bulb bound against the sole, was published in the Society's Philosophical Transactions in 1765. EN:324