Global Surgical Frontiers Conference 2018
Programme highlights
Location: Royal Geographical Society, 1 Kensington Gore, Kensington, London, SW7 2AR
Conference theme: meeting challenges of trauma care in low and middle income countries
Global Surgical Frontiers 2018 will address:
challenges faced by the surgical team in delivering trauma care in resource-scare environments
issues surrounding accessibility to healthcare services and inefficient healthcare systems
urgent and functional capacity building through effective medical training and education
undertaking research into trauma in LMICs
the role that advocacy plays in delivering trauma care services and global surgery
---
Poster competition deadline: Friday 4 May
This is yourlast chance to enter our poster competition. The theme must be Trauma in LMICs and you must have sent your 250 word abstract to rcsevents@rcseng.ac.uk by 4pm on Friday 4 May. For more information please see below.
---
Speakers
The conference will feature keynote lectures from some of the most distinguished voices in the field, including:
Chris Lavy OBE, Professor of Orthopaedic and Tropical Surgery at the University of Oxford, and founder of the Global Surgical Frontiers conference, will share his experiences of coping with trauma and achieving welfare in resource poor countries.
Professor Tony Redmond OBE will speak about the role of surgeons in cases of natural disasters.
Dr Kathryn Chu, Associate Professor of Surgery at the University of Cape Town, will share her wealth of experience in surgical delivery during humanitarian disasters and equitable access to surgical care.

Mr Jeremy Bates will discuss developing a trauma service in low-income settings.

Dr Walt Johnson will discuss his role as Lead of the Emergency and Essential Surgical Care Programme at the WHO and increasing access to safe and affordable surgical care.
Professor Bruce Biccard, Professor and Second Chair at Groote Schuur Hospital and University of Cape Town, will provide insight into the latest research findings that post-surgery survival rates are lower in Africa than the global average and how this can change.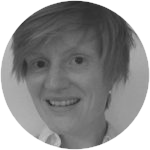 Dr Elizabeth Tissingh will report on her experience working in the Democratic Republic of Congo.

Dr Waruguru Wanjau will host a workshop surrounding advocacy and capacity issues affecting the delivery of trauma care.
Mr. Tony Clayson, Consultant Orthaedic Surgeon and Chairman of NOTAA, (Northwest Orthopaedic Trauma Alliance for Africa), will share his knowledge on establishing a sustainable trauma service in Ethiopia.
Dr. Nareej Bhardwaj, Consultant Aneathetist from the British Association of Indian Anaesthetists, will speak on Lifebox, a Safer Anaesthesia Workshop which aims to review the basics of safe anaesthesia and pulse oximetry, and ensure surgical patients receive the safest possible care.
Mr. Charles Clayton, Chief Executive of the Primary Trauma Care Foundation, will speak on life-saving training for trauma management in difficult situations

Dr Mamta Swaroop, Founder of Northwestern Trauma and Surgical Initiative, will deliver her First Responders Training Course for those who would like to develop their practical skills.

Dr Stuart Fergusson, GASOC Representative and General surgery Trainee, will simulate the task of designing a programme to improve trauma outcomes in a deprived area of Africa as part of his workshop.

Ms Kat Ford will join her fellow GASOC representative to provide an insight into the challenges that health partnerships face in achieving meaningful improvement in health outcomes, and will discuss how to mitigate against them.
Dr. Issy Marks will join Dr Mamta Swaroop to run our fifth and final workshop, focused on training bystanders to become First Responders during the critical first few moments of a traumatic event.

Mr. Paul Ofori-Atta, founding President of Motec Life and Gates Hero 2017, will be delivering our keynote lecture, exploring methods to help overcome challenges of trauma surgery in Low and Middle Income Countries (LMICS).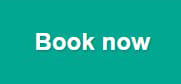 Workshops
1. Volunteering: Professor Tony Redmond
2. Research: Professor Jim Harrison
3. Advocacy: Dr Waraguru Wanjau, Medical Doctor, Johns Hopkins MPH candidate
4. Improving Trauma Care in Western DRC: Needs Assessment and Programme Design Simulation:Dr Stuart Fergusson, Kat Ford and Elizabeth Tissingh, Fergusson (GASOC, the Global Anaesthesia, Surgery and Obstetric Collaboration)
5. First Responders Course*: Dr Mamta Swaroop, Founder, Northwestern Trauma and Surgical Initiative (NTSI) and Dr Issy Marks, Academic Foundation Doctor, North West Thames Foundation School. *Workshop 5 is a practical course that will run for 2.5 hours in the afternoon
View the programme below which outlines the day's agenda.
Accredited by the Royal College of Surgeons for 6 CPD points
With special thanks to our sponsor
Poster competition
Poster competition
We will be displaying the best 10 posters from surgical trainees, medical students and researchers, focused on the theme of Trauma in LMICs.
How to apply
Send your 250 word abstract to rcsevents@rcseng.ac.uk by 4 pm on Monday 7 May – stating your name and research affiliation.
The lucky 10 will be invited to present a poster on their proposed topic, which will be displayed during the Global Surgical Frontiers Conference. A final prize in the amount of £250 towards RCS courses will be awarded to the two best posters. The winners will also be asked to deliver a 10-minute presentation on their poster at the Global Surgical Frontiers Conference.
What's in it for you?
Showcase your research related to global surgery to an audience of UK and international global surgery experts.
Your poster will be displayed during the Global Surgical Frontiers Conference in the main exhibition hall, where all delegates will have a chance to see your work.
Find out more about the RCS and other organisations' work in relation to Global Surgery.
Read the guidance and regulations for this competition.
Post Event Information
Here is some information about the event after it has been closed