Cosmetic Surgery Certification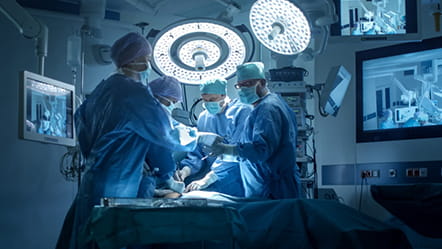 The Cosmetic Surgery Certification Scheme has been refreshed to better suit your needs.
The scheme, which has been redeveloped by and is supported by all four surgical Royal Colleges alongside the relevant specialty associations, will provide you with accreditation for key competencies, demonstrating your expertise to patients and ultimately helping to make the cosmetic surgery industry safer.
The scheme is now more affordable than ever, the online certification application fee is £650. Applicants will be required to attend a masterclass course, which is a mandatory component of the scheme. There is an additional cost for the masterclass.
The refreshed scheme also provides a new intercollegiate, user-friendly and time-saving application portal where you are able to:
access improved application guidelines and resources;
apply for multiple certificates in a single application, or a single certificate that covers all ten areas;
submit evidence flexibly, and in your own time.
Start your certification today at www.certify-cosmeticsurgery.org.uk
How to get certified
Certification is open to all surgeons who are on the GMC specialist register, perform cosmetic surgery and are in a relevant surgical specialty. There are ten available areas of certification. To gain certification, simply follow the steps below:
Step 1: Applying for certification
How to prepare for your application:
You will need to submit a portfolio of evidence online: www.certify-cosmeticsurgery.org.uk.
Summary of evidence:
To prepare for your application, please view the summary of evidence that you will need to provide. If you have all the required evidence to hand, it should take an hour to complete the application. You can begin this process before attending the virtual masterclass course.
How evidence is assessed: 
There is a team of evaluators with representation from each of the relevant surgical organisations. The College will assign two evaluators to each application who will review elements of the evidence submitted and make a decision about awarding certification. A specialty-specific evaluator will review specific pieces of evidence where this is required. To ensure the process is fair, there is a conflict of interest policy for assigning evaluators to applications. There are also processes for quality assurance and appeals.
Certification guidelines:
Please also read the certification guidelines in full before you start your application.
Users will need to register for an RCS account if they do not already have one before being able to apply for certification.
Applicants can start an online application prior to attending a masterclass.
Helpdesk:
A helpdesk is available to answer any questions
Telephone: 020 7869 6119
Email: apply@certify-cosmeticsurgery.org.uk
Step 2: Attending a Masterclass course
This virtual course is a mandatory part of the cosmetic surgery certification process. The aim of the masterclass is to ensure that surgeons understand the appropriate professional skills and behaviours to provide cosmetic surgery.
For further information or to book your place on the course, please email apply@certify-cosmeticsurgery.org.uk
Start your certification today at certify-cosmeticsurgery.org.uk
FAQs
Application response
Once your application has been received, it will be reviewed by trained evaluators and you will receive an initial response, usually within 28 days. Renewal of certification will take place approximately every five years, at the point of revalidation.
Requirements of certification
To apply for certification surgeons must be on the General Medical Council's (GMC) specialist register in a specialty that demonstrates training and experience in the chosen area of practice. Surgeons are able to apply for certification in one or more groups of closely related cosmetic surgical procedures.
To facilitate this we have categorised procedures anatomically into groups of closely related operations. The operations within the groups have overlapping requirements of skills and training. Further information is available in the certification guidelines.
We recognise the high level of surgical training and skill already proven by individuals with a relevant Certificate of Completion of Training (CCT) (or equivalent) and that surgeons will have been introduced to many of the skills and behaviours required to perform cosmetic surgery during surgical training. However, as there are complex issues for cosmetic surgery in the private sector, surgeons will need to provide additional information over and above the CCT (or equivalent) in order to gain certification.
The system builds primarily on existing training and regulatory frameworks and evidence, which are for the most part already collected.
To obtain certification, surgeons will need to provide evidence of the following:
Category
Evidence
Training

 Registration on the GMC's specialist register in a relevant specialty

Clinical skills and experience

Successful revalidation. All doctors are required to bring evidence of their whole practice to all their appraisals. For certification you would need to provide evidence of at least one appraisal that has taken into account your cosmetic practice and to confirm that you will include your cosmetic practice in all your future appraisals
Relevant continuing professional development (CPD) activities
Case reviews of complex cases
Clinical outcomes in line with the requirements of the Competition and Markets Authority with reflection on results
Operative exposure in the area of certification. This involves carrying out a requisite minimum number of procedures in the area of certification
References

Professional skills and behaviours
Certification is voluntary, but we expect all eligible surgeons who want to carry out cosmetic surgery in the private sector to certify so they can demonstrate high professional and clinical standards in their area of practice.
What can surgeons do to prepare for certification?
You should:
include evidence of your cosmetic practice in your next appraisal discussion;
familiarise yourself with yours and your provider's obligations under the CMA's requirements in relation to information about performance and submit your data in line with local governance arrangements; 
ensure that your indemnity insurance covers your cosmetic practice in the UK.
Cost of certification
The cost to apply for the online certification application is £650. 
In addition applicants will need to attend a masterclass course (a mandatory component of the application). Please email us for further details. Please note there is an additional cost for this.
Surgeons are advised to read the certification guidelines in full before starting an application.
Renewal of certification
Renewal of certification will take place approximately every five years, at the point of revalidation. To renew their certification, surgeons will not have to submit the same evidence required for the initial certification, but they will be asked to demonstrate that they contribute information about their cosmetic practice in every annual appraisal discussion and across the types of evidence required for revalidation. They will also need to demonstrate that they continue to comply with Competition and Markets Authority's requirements and that they submit their information to regular audit. There will be a fee to renew certification.
Further information or questions...
Email
Telephone
Call 0207 869 6119 to speak with a member of the project team