Our Manifesto for Surgery
We are urging the new government to pledge support for the five key recommendations highlighted in our Manifesto for Surgery. We encourage you to email your newly elected MP and ask them to support the Manifesto for Surgery's recommendations.
The NHS played a leading role in the 2019 general election campaign, with all parties setting out plans to improve access to services. Now that the election has concluded, we are calling on the new government to make good on those promises and:
1.  Develop a five-year plan to tackle lengthening waits for operations 
Most recent figures show that only
84.7% of patients
were seen within 18 weeks, far below the statutory target of 92%. In October 2019,
681,624
had been waiting more than 18 weeks. We are calling for a five-year plan to tackle lengthening waits for operations. Crucial to that plan is protecting and upholding patients' rights to a maximum wait of 18 weeks, delivering at least
3,000 extra beds
for patients, an improved workforce strategy, improvements to hospital infrastructure and a sustainable social care system.
2.  Abolish the NHS pensions 'tax trap'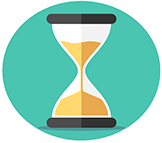 Surgeons, along with many other senior doctors, have been concerned about the impact of changes to pension taxation rules on patient access to surgery. Under tapered annual allowance rules introduced in April 2016, many clinicians have been in effect 'paying to work' if they take on additional sessions.
Our research
highlights the negative effect this has had on waits for surgery, staff retention and surgical training. During the election, we welcomed an announcement from NHS England of a partial solution, to cover the 2019/20 tax year. We are calling on the new government to ensure a permanent solution is found that abolishes the NHS pensions 'tax trap'.
3.  Protect patients, staff and standards in future Brexit negotiations 
We are keen to ensure that the best interests of patients and clinicians are placed at the heart of future negotiations on the future trading relationship with the EU. The
implications for the NHS and wider health and care system
of a 'no-deal' exit, which could still occur at the end of 2020, must be considered at the highest levels of the government's decision making. A failure to do so could have huge consequences for the lives and wellbeing of millions of people.
4.  Support the recommendations of the Commission on the Future of Surgery 
We sponsored an independent
Commission on the Future of Surgery
which reported one year ago. We are calling on the government to ensure these recommendations are enacted, so that new technologies are rolled out safely and equitably across the NHS. This includes a robotics strategy to ensure surgical teams are trained in how to use robots in the operating theatre, and a comprehensive registry of all new surgical procedures and implants, to help monitor their safe use in patients.
5.  Improve the oral health of children and older people
The Faculty of Dental Surgery at the RCS has
been campaigning to improve the oral health of children and adults
. The Faculty is calling for a national supervised tooth brushing scheme for children, the extension of the soft drinks industry levy to sugary dairy drinks, and training in oral health for professionals who work with at-risk older people.
How you can help
Please help us to ensure that your newly elected MP hears about our Manifesto for Surgery by sending them an email and asking for their support. If you have time to add further personalised comments, explaining your views or experience, that will have an even greater impact.
Contact details for your MP can be found on the Parliament website.
Download our full Manifesto for Surgery.
Got a question? Get in touch...
Email
If you have any feedback on our Manifesto please get in touch. Please share any replies you receive from candidates with the RCS team at policy@rcs.eng.uk 
We will endeavour to reply to you as soon as possible. Usually this is within a couple of days. Please note we do not work weekends.
Telephone
Telephone +44 (0)20 7869 6300 to talk with a member of our course team
We are able to answer calls Monday to Friday, 9am - 5pm
Should you wish to Fax us please use +44(0)20 7869 6320
Visit
Our reception desk is on the fourth floor of the main College building. Take one of the lifts opposite the Council Room to the fourth floor, and the reception area is directly in front of you.
Location
RCS Education
The Royal College of Surgeons of England
35-43 Lincolns Inn Fields
London, WC2A 3PE