Improving Surgical Training (IST)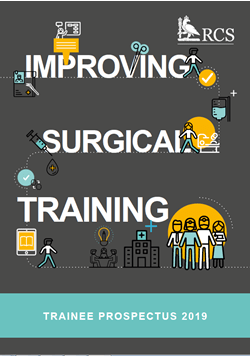 The Royal College of Surgeons of England worked with Health Education England (HEE) to pilot new competence-based, run through surgical training programmes in a number of surgical specialties. The pilot trials improvements in the quality of training, a better balance between service and training for trainees, and professionalisation of the role of the surgical trainers. It also seeks to develop members of the team from other professional backgrounds to work alongside surgical trainees to improve patient care.
Our Improving Surgical Training Prospectus provides you with further details on how the pilot works.
The pilot implements many of the changes recommended in the RCS's Improving Surgical Training report, which was produced in October 2015 with funding from HEE following the independent Shape of Training Review. The IST report found strong evidence-based arguments that surgical training would be improved by:
providing trainees with a better balance between training and service delivery;
building cross-specialty and cross-professional competencies;
improving the quality of training posts by enhancing the role of trainers to enable them to dedicate more time to deliver training;
adapting different rota designs to allow surgeons to train more during daytime hours;
developing surgical skills earlier through focused training opportunities, simulation etc. so that time is not wasted, particularly in the early years of surgical training;
training and developing a workforce from other professions (the wider surgical team) to support trainees to help deliver better patient care and free up their time for more training.
The pilot training programme for general surgery commenced in August 2018, and expanded to include urology and vascular surgery from 2019. Trauma and orthopaedic surgery was added from 2020. Read our press release on the pilot expansion.
See the list of pilot sites near you.
Our vision for improving emergency surgery is supported by the recent Nuffield Trust report Emergency General Surgery: Challenges and Opportunities, commissioned by the College, that proposed a number of solutions including:
new training models to support new ways of working;
the introduction of managed clinical networks;
the increased use of protocols and pathways;
the development of non-medical roles.
Update: HEE has paused the recruitment to all IST posts in England for 2022. The number of surgical training places will be maintained as posts will be added back into core surgical recruitment. Wales and Scotland will continue to recruit to run through IST.
Hear from a trainer
Dan Beral (Trainer)
1. What do you find most beneficial or most challenging about the pilot?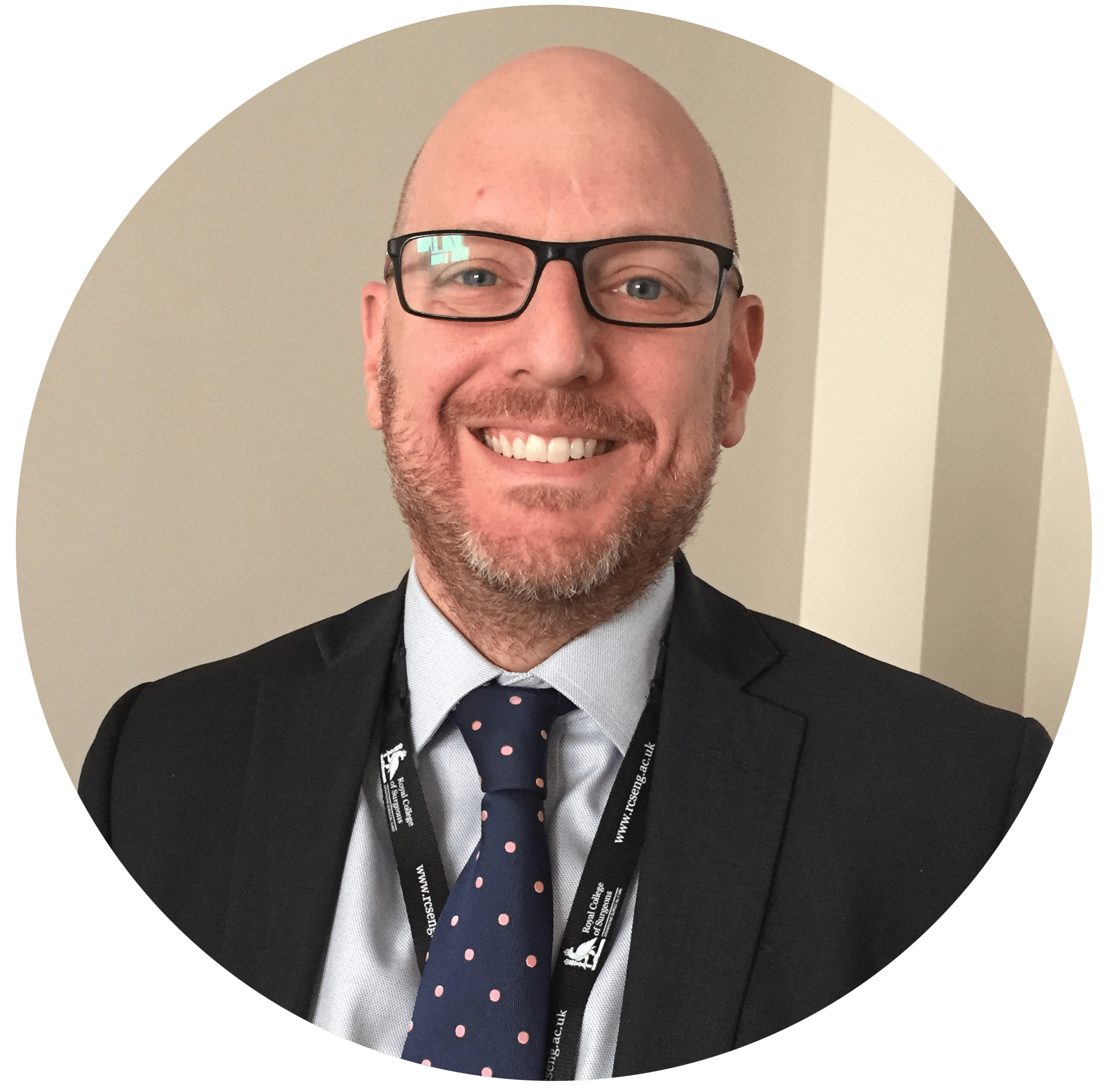 I think that the most beneficial aspect of the IST pilot is the emphasis on the relationship between the trainer and the trainee. We all remember that one teacher at school who really connected with us and inspired us to learn and develop (and those who had the opposite effect)! This serves to remind us that our trainees, whilst they may already be accomplished adults in their own right, are still there to be developed and inspired by engaged, enthusiastic and committed trainers.

The challenge of IST is to create the time for the trainer-trainee relationship to develop and to provide the support that the trainee needs. We all know that clinicians in the NHS can be time-poor and pressurised, but to be a trainer, and especially an educational supervisor, is, or should be, to care and be passionate about training and therefore to make the time and give it freely.

2. How much time do you spend with your trainee per week?
This varies depending on the on-call rota and leave. Olivia has many trainers, two clinical supervisors and myself. We aim to have a formal sit-down meeting every month but try to take the opportunity to catch up during clinical commitments where possible.

"I think that IST and the trainer-trainee partnership approach to training is really rewarding and is absolutely the basis for improving surgical training (the clue's in the name)!"
Hear from a trainee
Olivia Spence (Trainee)
1. What do you find most beneficial or most challenging about the pilot?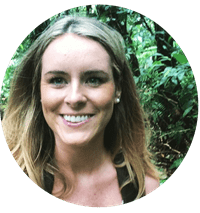 The most beneficial part of the pilot is the trainer-trainee relationship that Mr Beral and I have. The most challenging aspect for me is the uncertainty about the future of my training after the first two years of the IST pilot scheme.
2. What type of constructive feedback have you received from your trainer?
I get both verbal and written feedback from Mr Beral which is logged on my ISCP account.
3. How much time do you spend with your trainer per week?
The time I spend with Mr Beral is variable as it depends on our on-call commitments. I do not have a set theatre list with Mr Beral, however, I have asked that the rota coordinator does try to allocate me to his lists and clinics where possible.
4. What has been the most significant thing you have learnt so far?
My most significant learning has been in theatre, learning to perform operations such as open inguinal hernia repairs and appendicectomies. I am fortunate to get plenty of time in theatre during my elective block and whilst on call.
"For me, there has been nothing to lose by being on the IST pilot scheme and it comes with the huge advantage of developing a better trainee-trainer relationship, which I believe is essential for aiding the apprenticeship nature of surgical training".
More information about IST 
Read the RCS position statement for an overview of the pilot to improve training in general surgery.
---
For more information, please see our FAQs.