A reflection on the plight of black, Asian and minority ethnic communities during the COVID-19 pandemic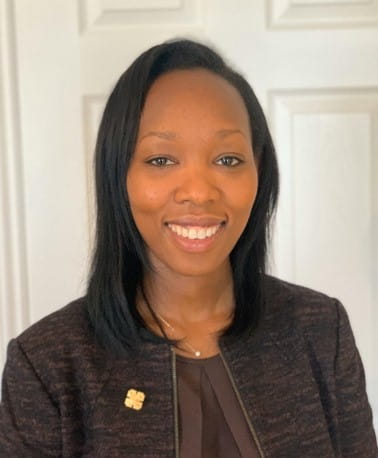 03 Jul 2020
Ms Sala Abdalla
Sala Abdalla is a Senior Specialist Registrar in Upper GI and General Surgery based at King's College Hospital, London. She is currently working on the frontline in emergency general surgery and trauma. In this blog series, Sala discusses the implications of COVID-19 on BAME communities and urges action to ensure we drive out systemic discrimination.
The COVID-19 global pandemic has had an inordinate impact on black, Asian and minority ethnic (BAME) communities in the UK and beyond. Making national headline news, the overrepresentation of BAME people within COVID-19 deaths is now the subject of an inquiry issued by Public Health England.
We now know that the risk of a COVID-19-related death is almost four times higher for people of black ethnicity than for those of white ethnicity after adjusting for age. Further to this, there is evidence that, once infected, people from BAME groups are at greater risk of experiencing worse outcomes. The Office of National Statistics has shown that even after adjusting for additional factors including region, deprivation, socioeconomic position, education and disability, the odds of death still favour those from BAME backgrounds when compared to their white counterparts. Out of the 181 NHS staff known to have died to date from COVID-19, 64% were BAMEs and more than 90% of all fallen doctors and dentists were BAME.
I am a black surgeon in a London hospital and every loss troubles me for days. I think about careers cut short and the grieving families. I think of the newborn baby of the 28-year-old nurse, Mary Agyapong, delivered just before her mother's death from COVID-19. I had never before felt that I was putting my life at risk when going to work. During the peak, I worked extra shifts in emergency surgery to cover for sick and redeployed colleagues while the COVID-19 patient numbers swelled. In the early weeks, the shortage of personal protective equipment (PPE) was deeply disconcerting. I would wake up every morning wondering if I would start to develop symptoms. Then the death of my uncle from COVID-19 happened and that was very difficult to bear.
The reasons why BAME individuals have a higher risk of dying from COVID-19 are complex and multifactorial. Earlier suggestions that biologic differences and genetic susceptibility played a role have not been confirmed in the evidence from global patterns of COVID-19. One must turn to the disparities in health and socioeconomic status, and the prejudice and discrimination in our society that are deeply rooted in the causation of the disparity. Here, the virus thrives. We know that people from BAME communities are overrepresented in workforces that put them at higher risk of exposure: the healthcare assistants, the cleaners, the bus drivers, the supermarket workers, to name a few. There is a higher prevalence of chronic conditions such as cardiac disease, hypertension, sickle cell disease and diabetes mellitus, all known contributors to COVID-19 mortality. Members of BAME communities also face systemic discrimination in many sectors of our society and the National Health Service is no exception to this. Subtle racism expressed consciously and unconsciously is a daily work hazard for some, with deleterious consequences for both mental and physical health.
There are published reports of BAME nurses feeling pressured to work on COVID-19 wards and anecdotal reports of BAME staff being disproportionately redeployed to COVID-related duties. A recent survey of 473 health workers demonstrated that 61% felt that they had unequal access to PPE and 50% did not feel able to speak up about safety at work. Almost three-quarters of responders reported that they had no updated risk assessment, or that it was insufficient. Staff from BAME communities are overrepresented in patient-facing lower grade roles where they are more exposed to the virus, and underrepresented in senior leadership where risk assessment policies are made. Biases and prejudice have existed well before COVID-19, but COVID-19 is shining a harsh light on the cracks.
So what can we do? An insightful article from the King's Fund proposes solutions that white staff and NHS leaders can drive. But every solution has to start with articulation of the problem. Let us acknowledge that racism and discrimination exist in the NHS, and be honest about how we can begin to fix the problem. I urge the reader to reflect upon his or her own 'hidden' biases by taking the Harvard Implicit bias test. This should be incorporated into standard training aimed at driving out systemic discrimination.
In the short term, action is needed to ensure adequate risk assessments are provided for BAME staff, with reassignments to other duties away from the frontline if necessary. Somerset NHS Foundation Trust leads the way with practical measures to minimise risk to its BAME staff. In the long run, our government needs to address the fundamental socioeconomic issues and health inequalities, not just for the benefit of BAME people, but for the nation as a whole if we are to have a sustainable and equitable health service and society.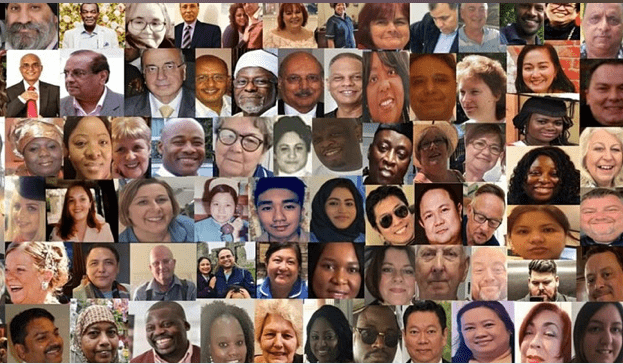 'Biases and prejudice have existed well before COVID-19, but COVID-19 is shining a harsh light on the cracks.'
Image source: Shuri Network
---
This blog is from our series COVID-19: views from the NHS frontline. If you would like to write a blog for us, please contact content@rcseng.ac.uk.