What have I learnt about quality improvement from leading the Chole-QuIC project?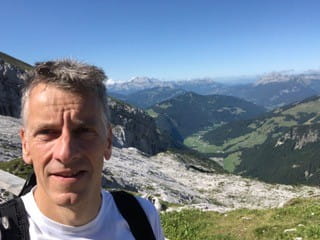 29 Jul 2020
Mr Ian Beckingham
Mr Ian Beckingham, Clinical Lead for Chole-QuIC and CholeQuIC-ER, is a consultant laparoscopic surgeon based in Nottingham. In this blog, he discusses the importance of embedding quality improvement into surgery and ultimately improving patient care.
In 2016, I was approached by The Royal College of Surgeons of England (RCS England) for advice on how the organisation could support surgeons new to quality improvement (QI), who were interested in improving their gallstone care. As the President of the Association of Upper Gastrointestinal Surgeons and a Hepato-Pancreato-Biliary (HPB) surgeon, with specialist interests in upper gastrointestinal procedures, I was keen to find out more about the project.
At that time, I had written clinical guidance, research papers and led audit projects. I had no experience of working on a QI project and was sceptical of the jargon and the buzzwords that I associated with the discipline. Nevertheless, I was interested in sharing my knowledge of how to improve gallstone care and working with multidisciplinary teams that wanted to make a positive change to their service for patients.
I became a clinical lead for Chole-QuIC, the College's first QI collaborative, which aimed to reduce variation and improve the quality of care for patients with acute gallstone disease. The project launched on 6 October 2016. It was a fantastic day with lots of positive energy in the room. Attendees said that as a result of attending the event they felt inspired to make positive changes in their practice.
Throughout the project, I saw first-hand that the extended surgical teams on the ground had an appetite to improve quality, but some did not know where to start. It was clear that there was a need for organisations like RCS England to support teams by giving them the structure, advice, support and tools required to deliver change in their hospitals.
The project closed in January 2018 and the formal evaluation papers have now been published. I am pleased to say that the paper, which evaluated the impact of the project and was published in the BJS Open, found that hospitals significantly improved early surgery rates for patients with gallstone-related conditions. You can also read The Healthcare Improvement Studies Institute's summary of this paper. Our piece published in Implementation Science outlines the factors that led to successful QI while our article in The Bulletin looks at the lessons learnt from the project.
I am very proud to have been the clinical lead for this project and learnt a lot about QI as a result. I am now a passionate advocate for the need for QI to be embedded into surgery; it is fundamental to improving patient care. RCS England, being as influential and respected as it is, has a real opportunity to support its members by continuing to offer QI tools and run more collaborative QI projects.
I am now clinical lead for CholeQuIC-ER, the extended collaborative, which launched in July 2019 and aims to radically improve outcomes for patients with gallstone disease by implementing the learning from Chole-QuIC.
As a result of COVID-19 and the initial pause in undertaking laparoscopic cholecystectomies, we have now adapted our original project plan so that we can be flexible in how we support participating sites. The project will now continue to December 2020, and we are actively supporting our teams on the ground as they begin to restart their emergency gallstone services.
If you are interested in starting a QI project at your hospital, please consult RCS England's QI resources.
If you are interested in being a part of RCS England's plans for the third phase of our work to improve care for patients with acute gallstone disease, please do get in touch.