Striking digital library exhibition on the history of healing plants
04 Oct 2019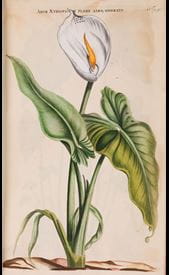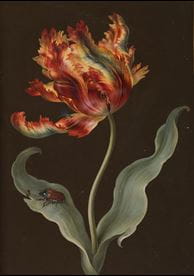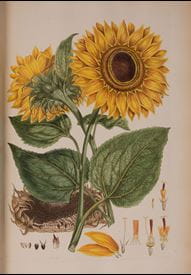 The Royal College of Surgeons of England (RCS) Library has launched its first ever digital exhibition, Medicinae Plantae: healing plants through time. The exhibition is a collection of striking images from rare texts, such as Hortus Malabaricus by Hendrik van Rheede, which highlight the important role of herbalism in medical education from the late 15th up to the 19th century.
The tradition of studying and using plants for their healing properties was once at the core of medical education. Plants were used from root to flower and the process of finding, preparing and determining the correct dosage to administer for differing ailments were all explored in print.
Available on the RCS website, the exhibition draws together images and explanatory information on some of the most beautiful, classic and unusual books in the RCS Library's collection. Forty works are included in the exhibition, ranging from Schöffer's Herbarius Latinus, published in 1484, to Esenbeck's Planta Medicinales, published in 1833.
Commenting on the exhibition, Rupert Williams, Royal College of Surgeons' Director of Library and Archives, said:
"It's incredibly exciting to share these striking and rare images with the world. Our new exhibition represents just a fraction of the fascinating special collections that make up the RCS's Library and Archives and we want as many people as possible to be able to access them.
"We hope the public will enjoy exploring these beautiful images as much as we've enjoyed creating the exhibition."
---
Notes to editors
High resolution photos and permission forms available on request.

Editors are kindly asked to ensure that all images are correctly credited: 'From the Library of the Royal College of Surgeons of England'.

The exhibition will be available on the website here: https://scp.rcseng.ac.uk/client/en_GB/exhibitions

Of the 40 images within the exhibition, the 10 highlighted in this press release are available to journalists.

The Royal College of Surgeons of England is a professional membership organisation and registered charity, which exists to advance surgical standards and improve patient care.

For more information, please contact the RCS Press Office Telephone: 020 7869 6052/6047; email: pressoffice@rcseng.ac.uk; or for out-of-hours media enquiries: 07966 486832.