Professional Code of Conduct
Extended roles have a duty of care and professional responsibility to their patients through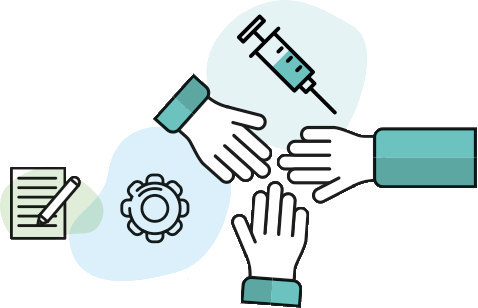 professional codes of conduct such as Good Surgical Practice, the Professional Values for the Surgical Care Practitioner or the voluntary Code of Conduct of the Association for Perioperative Practice for registered practitioners working in advancing surgical roles.
Practitioners who are registered with the Nursing and Midwifery Council and the Health and Care Professions Council are periodically required to undergo a monitoring and appraisal process to maintain their registration, so they will need to work collaboratively with colleagues in the relevant clinical areas to assist them with this.

The key professional values for all members of the surgical care team are set out in this section. Members of the surgical care team must:
Knowledge, skills, performance
recognise and work within the limits of their competence;
act within their agreed scope of practice;
take responsibility for maintaining their skills, knowledge and competencies, in consultation with their supervising consultant;
take responsibility for the continuous improvement of their practice and their professional development, alongside the development of other members of the surgical team;
be up to date with and adhere to all current and relevant clinical guidelines in their area of practice; and
make informed decisions.
Safety and quality
comply with local processes of quality assurance and quality improvement including audit, measuring of outcomes, peer reviews and participation in multidisciplinary meetings and morbidity and mortality meetings;
take part in local appraisal or other individual assessment processes; and
take action or 'speak up' through the relevant channels when safety concerns arise.
Working with patients
put the needs of patients at the centre of their practice and decision-making;
hold the health, safety and dignity of patients as their primary responsibility;
communicate clearly, openly and compassionately with patients;
commit to developing a partnership with patients, honouring the relationship of trust and respecting and supporting patients' autonomy in making decisions about their care; and
inform patients of the nature of their clinical role.
Team-working
work effectively with other members of the surgical care team;
communicate respectfully with colleagues; and
be open to feedback and be willing to reflect on feedback from colleagues about their own performance and behaviour.
Trust and ethical behaviour
act with integrity, honesty and openness;
adhere to legal, regulatory and ethical requirements in their area of practice; and
treat colleagues and patients fairly and without discrimination.