Together, we're changing the face of surgery
The Royal College of Surgeons of England
The Royal College of Surgeons of England
First 2 FRCS membership package
Preparing for your FRCS exam? We now offer a membership package exclusively for UK members transitioning into fellowship.
Save £357 as a new fellow
Annual Report 2022/23 Published
Our Annual Report and Accounts 2022-23 has been published, outlining what our College has achieved against our strategic aims and objectives in the last financial year.
Read what the College has achieved this year
Green Surgery report 2023
We have endorsed a new landmark Green Surgery report that sets the groundwork for reducing the carbon footprint of surgical care.
Read the new landmark report
Events
---
We have an exciting calendar full of activities, from our upcoming conferences to our webinars programme.
Browse events
Get involved
---
We want you to help change the face of surgery. You can contribute to our research, publications, faculty, networks, fundraising and more.
Get involved
The Bulletin
---
The voice of the surgical community, we discuss key issues in the profession, cultivate diversity, showcase innovation and topical research.
Read the latest issue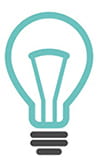 BENEFITS FOR MEMBERS
Whatever stage of your surgical career you're at, RCS membership will provide you with the knowledge, skills and development and support you need.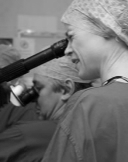 SUPPORT OUR WORK
The RCS is a charity and relies on your support to fund research, training and conserving our heritage collections - all in the aim of advancing surgical care.