Emerging Leaders 
Our refreshed Emerging Leaders programme
Congratulations to the talented surgeons who have been recruited to our Emerging Leaders programme. Applications for the 2024 programme have now closed. We anticipate opening applications for the 2025 intake in June 2024, if you are interested in the programme and would like to be kept informed, please fill in the expression of interest form.
Our diversity, equity and inclusion site includes all the information about the Emerging Leaders programme and how we are working to create a surgical workforce that is diverse and welcoming.
Meet the Emerging Leaders of 2023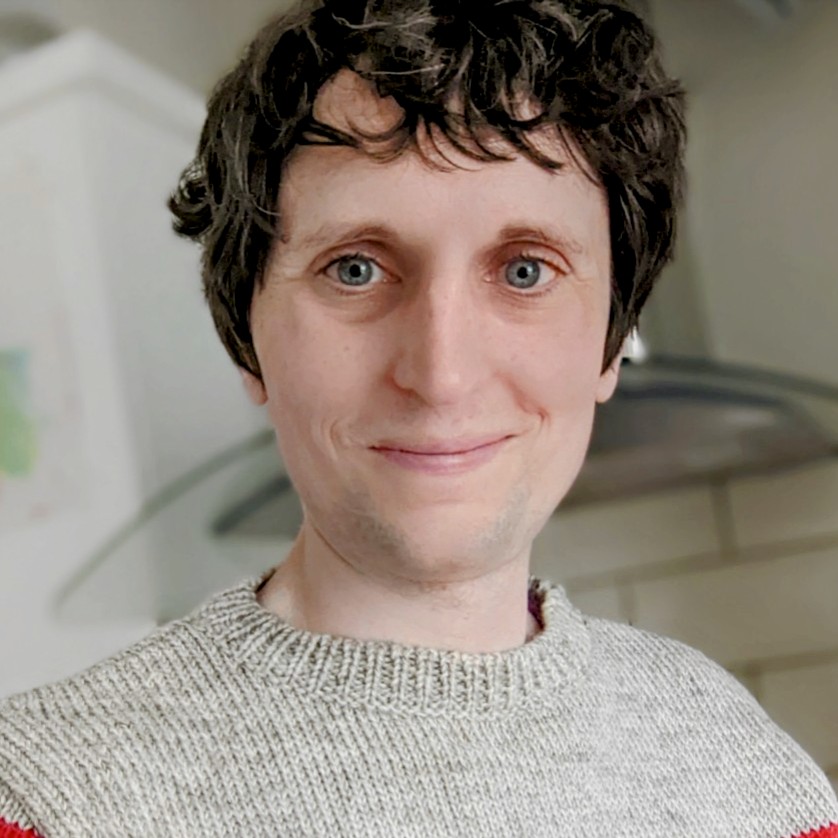 Alex Ashman
ENT Specialty Registrar
Alex Ashman
Why Alex applied
Dr Alex Ashman is an ENT ST8 in the Thames Valley Deanery. Alex was AOT ENT treasurer for two years and is currently on the committee of the Pride in Surgery Forum (PRiSM) and of Women in ENT Surgery (WENTS UK). Alex lives in the south of England with their wife and children and currently works less than full-time. Their interests include allotment gardening, science fiction, cross-stitching, and intersectional feminism.
Robyn Brown
Orthopaedic Registrar
Robyn Brown
Why Robyn applied
I am an ST4 in Trauma and Orthopaedics within the Severn Deanery. My leadership roles so far have centred mostly around improving trauma care and training which I have really enjoyed and I have been supported by some brilliant mentors. My interest in the Emerging Leadership programme came from wanting to gain insight into national leadership roles, network with like-minded people and role models, and develop my leadership skills to feel confident voicing my priorities at the table. I also want to inspire other women to seek out opportunities and just go for it! In my spare time, I enjoy random arts and crafts, amateur gardening exploits, and chasing after my two indoor rabbits!
Michaella Cameron
ENT Registrar
Michaella Cameron
Why Michaella applied
In a short few years, I will be applying to become an ENT consultant who is maximally impactful within the department. In the current professional climate, there is no better time to strengthen my adaptable and inspirational leadership skills. Going forward, I am intently focused on being part of the change that I would like to see. Hence, I am delighted to be accepted into the 2023 Emerging Leaders Programme.
My passion lies in mentoring diverse cohorts of junior doctors and medical students while they pursue a career in surgery. I currently work with the Student and Foundation Doctors In Otorhinolaryngology (SFO UK) and Melanin Medics Charity on a number of national initiatives focusing on education, diversity and inclusive action plans. Now a first-time mum, I am particularly interested in working on barriers that affect the long-term retention of women in surgery. I look forward to networking with other women who are also finding their voice within the Royal College of Surgeons arena.
Laila Cunin
Locum Consultant General and Colorectal Surgeon
Laila Cunin
Why Laila applied
I am a senior colorectal clinical fellow at University College London Hospital. I have a young family and have been LTFT for the past year and a half. I completed general surgery training in the KSS deanery in October 2022.
I am hoping that through this programme I will become more skilled, learning from inspirational colleagues and hopefully, this will make me feel empowered to take on leadership roles that I may not have otherwise had the opportunity or access to take.
Katharine Davies
Consultant Head and Neck Surgeon
Katharine Davies
Why Katharine applied
Miss Katharine Davies graduated from Cardiff University in 2007. Having completed her specialty training within the Mersey region she undertook the Head and Neck Fellowship at Aintree University Hospital and took up a post as a consultant head and neck and thyroid surgeon within Liverpool University Hospital NHS Trust in April 2020.
Her work involves both malignant and benign head and neck surgery including thyroid and salivary gland pathology. She is actively involved in the recruitment of patients to trials including PATHOS, BEST OF and PITSTOP and undertakes clinics both on the Aintree and Broadgreen sites.
Outside of clinical work, she is part of the education team delivering regular programmed medical student teaching within the trust. During her fellowship, she created multiple surgical, anaesthetic and patient information videos that are used for education and training.
She is the co-creator of the recently designed Liverpool Head and Neck Centre website and the aforementioned videos will form a substantial part of this. As part of this media development, she has been creating multiple patient and professional education resources to better inform patients about conditions treated and the investigations and treatment they may undergo.
She is actively involved with improving the diagnostic pathway for patients with head and neck cancer and, in conjunction with the Cheshire and Merseyside Cancer Alliance, is working on ways to achieve an earlier diagnosis for patients with head and neck cancer with the aim of improving treatment outcomes. Moving this work forward she is hoping to identify ways to get patients with head and neck cancer to present earlier and is part of a health inequalities group looking at barriers to this and ways to improve it.
Francisca Ferreira
Neurosurgery Trainee
Francisca Ferreira
Why Francisca applied
I am a neurosurgeon in training with an interest in brain mapping and connectomic surgery. I am a final year PhD student at the UCL EPSRC Centre for Doctoral Training in Intelligent, Integrated Imaging in Healthcare (i4health), the Wellcome Centre for Human Neuroimaging and the National Hospital for Neurology and Neurosurgery.
I believe the systemic challenges of succeeding in an academic surgical career, particularly for women and minorities, preclude a substantial pool of bright, talented minds from entering the field. More diversity is crucial in our profession, and will extensively improve our ability to serve patients, both in clinical practice and in research. I am delighted to be accepted into the Emerging Leaders programme – where I will learn from the experience of peers and consultants and improve my capability of dealing with the challenges of the career.
I bring enthusiasm, drive and a passion for academic neurosurgery and for developing myself and others. I look forward to acquiring all the skills necessary to encourage and support my juniors through their surgical and academic careers.
Rebecca Griggs
Consultant Colorectal and General Surgeon
Rebecca Griggs
Why Rebecca applied
I am a newly appointed colorectal and general surgery consultant based at the Bristol Royal Infirmary. Following the birth of my children, I trained less than full-time for 8 years of my higher training and feel passionate about flexibility in training and supporting return to work for trainees and consultants.
I am excited to join the Emerging Leaders course for the networking and educational opportunities, along with the potential to be mentored, which I anticipate will help me navigate leadership demands within my new consultant role in the best way possible. I am hoping the course will enable me to develop my own leadership style and grow in confidence over time.
Rebecca Mills
Consultant Trauma and Orthopaedic Surgeon
Rebecca Mills
Why Rebecca applied
I have recently started as a trauma and orthopaedic consultant at Dorset County Hospital after completing my orthopaedic training in the South East and a TIG Advanced Training in Hand Surgery fellowship in Bristol & Bath. The Royal College of Surgeons has felt like my professional home ever since I completed my core surgical training in London and I am hugely excited to be part of the 2023 cohort of Emerging Leaders. I hope I can help foster that sense of inclusion and support for surgeons from all backgrounds working across the country.
Samantha Muktar
Post CCT Fellow
Samantha Muktar
Why Samantha applied
I'm currently an ST8 in oncoplastic breast surgery working at the Royal Marsden Hospital. I live in London where I have undertaken my surgical training.
Ibifunke Pegba-Otemolu
Specialty Trainee Registrar General Surgery
Ibifunke Pegba-Otemolu
Why Ibifunke applied
Ibifunke Pegba-Otemolu is an ST3 in General surgery. Her Undergraduate medical training was in Ghana and has worked in surgical specialties in Nigeria and the United Kingdom for nearly ten years. Ibifunke has previously held leadership positions as a staff governor at the Oxford University Hospitals NHS Foundation Trust as well as Acting Medical Director at Avon Medical Practice Lagos Nigeria.
Ibifunke is passionate about surgical oncology. She aspires to develop and deploy skills in Health systems strengthening. In particular, to support countries in delivering the goals of global surgery, especially through audits and process improvements.
She is also actively involved in community-based initiatives such as the Ebi school leavers initiative; a vocational and skills acquisition programme for secondary school leavers and Fabulous over 60, a group that supports older women through weekly social engagements.
In addition, she is the author of Thriving in the NHS, a book written to support the transition and integration of international medical graduates in the UK.
Hannah Walsh
Specialist in Paediatric Dentistry
Hannah Walsh
Why Hannah applied
Hannah qualified from Manchester Dental Hospital in 2011 following completion of a degree with honours in biology from the University of Manchester in 2006.
Hannah completed her specialist training in paediatric dentistry within Manchester University Hospitals Foundation Trust in 2020 and passed her MPAedDent with RCS England. She is a registered specialist in paediatric dentistry with the General Dental Council.
She is currently the specialist in paediatric dentistry for Blackpool Teaching Hospitals covering The Fylde Coast and North Lancashire. Hannah currently sits on the British Society of Paediatric Dentistry Executive Committee as the Honorary Membership Secretary.
Outside of dentistry, Hannah enjoys watching sports, floristry and spending time with her young family.
Elizabeth Yeung
Consultant
Elizabeth Yeung
Why Elizabeth applied
I am a consultant in oral and maxillofacial surgery with an interest in facial and major trauma. I grew up in the Midlands before heading to university in St Andrews and then coming to London for medical, dental and surgical training. I applied for the Royal College Emerging Leaders programme following the Kennedy Report. As a profession, we need to recognise and reflect the increasingly diverse population we are, and we serve, for the good of our patients and ourselves.
---
Meet the Emerging Leaders 2022
Nabeela Ahmed
Oral and Maxillofacial Consultant
Nabeela Ahmed
Why Nabeela applied
I am a newly appointed consultant oral and maxillofacial surgeon based at the Queens Medical Centre in Nottingham where I have an interest in treating facial deformity; both developmental and acquired as a result of trauma. I have an interest in teaching and hold an MMedSci (Med Ed). I recently spent two years in Australasia on a fellowship with my young family before returning to the UK in July 2021.
My interest in leadership roles is largely because of my own experiences of bullying and inappropriate behaviours whilst in surgical training – having also trained less than full time I am fully aware of the perceived (and real) challenges this can create.
This leadership programme will empower me to step up to the challenges of being a female surgical leader. The Kennedy Review has shown us what we need to do to make surgery more inclusive and I want to showcase that anyone can be a surgeon and the diversity that someone like me will bring to the workforce.

@Nabeela_Surgeon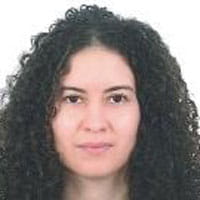 Meriem Amarouche
Neurosurgery Post-CCT Fellow
Meriem Amarouche
Why Meriem applied
Surgeons are no longer valued nor are they able to have a lasting impact based on their technical skills alone. In today's healthcare institutions, management and leadership skills are just as important. Now on the verge of becoming a consultant neurosurgeon, I am increasingly aware of my responsibilities towards my patients and also my colleagues and juniors.
I have applied to be an Emerging Leader because I think that the programme will empower me to take on the roles that will help me contribute towards making neurosurgery a more diverse and inclusive specialty.
Nicki Bystrzonowski
Plastic Surgery Consultant
Nicki Bystrzonowski
Why Nicki applied
Throughout my training and as a locum consultant I have taken personal responsibility for not just my surgical training but also to further my skills as a leader, manager and teacher, and have taken on a number of leadership roles.
I have realised how important it is to keep teams together, to encourage and support those around us and to keep morale high. Throughout my training and as a consultant I am faced with situations that require me to be a leader. However, these skills are ones that are evolving and need to be adapted to different environments. I hope this fellowship will give me the platform and confidence to lead in a variety of situations, some of which may be more hostile.
I aspire to learn to be the best mentor I can for my juniors, to inspire them and to support them through their surgical careers, lead my department and to be able to sit on the RCS England Council to continue the excellent work and help to ensure the Kennedy Review is successful. I would like to meet women who have similar aspirations whom I can learn from, and exchange ideas with so we can be champions for each other.
Sara Dorman
Paediatric Orthopaedic Consultant
Sara Dorman
Why Sara applied
I want to make a difference; I want to make my voice heard. I want to learn to not be afraid that I am not the oldest, loudest or most confident person in the room but that my opinion is valid and worthwhile.
I recognise now that I will never progress to higher leadership roles until I feel happier in my own 'qualifications' and not worried about my right to be there. I believe that this fellowship will help me address this and harness the skills I have, to develop into a better leader and translate this into higher leadership.
Charlotte Dugdale
Orthodontics Consultant
Charlotte Dugdale
Why Charlotte applied
I applied for the Emerging Leaders programme as I wanted to be part of a network of supported and empowered people looking to take on challenges and promote inclusion and diversity not only at the College but in the NHS and further afield. I want to develop my leadership skills and understand better what it takes to drive meaningful change and enable the people around me.
I would like to develop skills in how to communicate better and influence and work as part of a team based on meritocracy. I am striving to become a compassionate, empathetic, productive and creative leader, and this starts with building a diverse and inclusive team. Understanding the limitations and pressures that face us all due to our sex, ethnicity, culture, and socioeconomic group will allow us all to start to level the playing field of opportunity, and create teams that will understand better the needs of our population and community. This starts with me, and taking opportunities like the Emerging Leaders Fellowship.
Rebecca Fish
Colorectal and Peritoneal Consultant
Rebecca Fish
Why Rebecca applied
As a surgeon, my primary responsibility is to my patients. It is essential that I have both the skills and opportunity to ensure that the environment I work in is optimised to deliver the best care to my patients.
At a local level, this includes ensuring through effective leadership that everyone involved in delivering care for patients understands what is expected and feels empowered to speak up or act if they feel something can be improved on.
On a national level, we have a responsibility as a profession to advocate for the best care for our patients within the wider social and political landscape, through our professional bodies including the Royal Colleges. This includes not only advocating for resources and setting standards but also ensuring the future of the workforce by ensuring all surgeons feel valued and represented and therefore better able to provide excellent patient care.
As well as being an invaluable opportunity to meet and work with a dynamic group of women across a variety of surgical specialties, the Emerging Leaders programme will help me develop leadership skills and techniques beyond those I am already comfortable with, to enable me to effectively drive collaboration between all stakeholders to deliver compassionate and responsive patient care.
Sana Luqmani
Consultant in Orthodontics
Sana Luqmani
Why Sana applied
I almost didn't apply for the programme as I was unsure how it would fit into my already busy schedule. However, after speaking to the lovely staff at RCS England I was convinced that this programme would be instrumental in establishing myself in a leadership role in the future where I am able to challenge the culture of prejudice and discrimination many of us face in our working lives. As a Muslim female of colour I often find that we are under-represented in leadership and in our working lives face unconscious bias as well as overt prejudice and discrimination.
My vision is for healthcare to be an inclusive profession and invite bright minds from all communities and backgrounds.
I am particularly looking forward to networking with the other candidates on this course, current and previous, and to hearing about the challenges they have faced in the workplace. I feel knowing the challenges of your colleagues, staff and patients is essential for forming all-inclusive policies in healthcare.
Hannah Maple
Substantive Consultant Transplant and Dialysis Access Surgeon
Hannah Maple
Why Hannah applied
I applied for the Emerging Leaders Programme for the educational, mentorship and networking opportunities it affords. I am at the stage of my career where I am transitioning into independence clinically, academically, and managerially. I am a recently appointed substantive consultant transplant and dialysis access surgeon at Guy's and St Thomas' Hospital in London, having been the first and only clinical lecturer in transplant surgery in London. I am also the elected chair of ELPAT – a section of the European Society for Organ Transplantation dedicated to the Ethical, Legal and Psychosocial aspects of Transplantation - and the research lead for the Simulation and Interactive Learning (SaIL) Centre at Guy's and St Thomas'.
Gráinne McKenna
Neurosurgery Consultant
Gráinne McKenna
Why Gráinne applied
As an early career consultant neurosurgeon, I recognise the need for more diverse leadership in the NHS, particularly within the field of surgery, and my own specialty, neurosurgery. The Emerging Leaders Fellowship presents a unique opportunity to network with contemporary female surgeons from across the UK; to share experiences and to learn from one another, in order to better serve the teams we lead.
With my background in medical education, I aspire to undertake education leadership roles in the future, and I hope to take advantage of the opportunities for mentorship and formal leadership training, as I play my part in promoting diversity in surgery and neurosurgery, both as a role model and an activist.
Kersten Morgan Bates
ST7 in Vascular Surgery
Kersten Morgan Bates
Why Kersten applied
I wanted to participate in the Emerging Leaders programme as I think it is a unique way of connecting with other inspiring women in surgery. I hope that the programme enables me to enhance my leadership skills in my peri-CCT period and provides me with the skills to take on more leadership roles in my consultant practice. It is also a wonderful opportunity to access opportunities within the College and to better understand how various College committees work.
Saba Raza-Knight
Specialty Trainee in Neurosurgery
Saba Raza-Knight
Why Saba applied
I am a neurosurgery registrar, currently based at the Royal Preston Hospital. Prior to my surgical training, I completed an MB PhD in developmental biology and remain active in clinical research and medical education.
I had two children early in my surgical training, and currently train less than full-time. As a parent carer, I am interested in disability rights and advocacy for patients and surgeons.
I applied to be an Emerging Leader to better understand how surgical education and less than full-time training are influenced at a College level. The programme also provides an opportunity to diversify the representation of surgeons within the College. I'm excited to network with other women surgeons to share and learn from each other's experiences.
Clare Josephine Tollan
National Oncoplastic Breast TIG Fellow
Clare Josephine Tollan
Why Claire Josephine applied
I am at a point in my career where I hope to increasingly have and create opportunities where effective leadership can make a positive difference to the health service, my colleagues and most importantly patients.
I feel strongly about diversity and inclusion and I am enthused by the College's commitment to this. The Emerging Leaders programme is a valuable mentorship and network, and an opportunity to contribute in the future.
Further information and queries
Email
You can get in touch with us by emailing education@rcseng.ac.uk  Please quote your RCS account number in all correspondence.
If your enquiry relates to a course please provide the course name and dates.
We will endeavour to reply to you as soon as possible. Usually this is within a couple of days. Please note we do not work weekends. 
Phone us
Call 020 7869 6300 to talk with a member of our team. 
We are available to answer calls during our working hours of 8.30am–5:00pm, Monday–Friday and there is a voicemail outside this time.