Transforming Surgery for Tomorrow
This will be an exciting year for RCS and our members as we continue our ambitious programme of transforming the way we support our membership and advance surgical care.
Read more about the three key areas of our transformation project below, including the redevelopment of our London home in Lincoln's Inn Fields.
The key goals of our transformation project 
Building on our heritage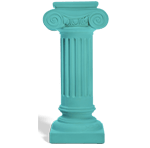 We are transforming our flagship headquarters into a modern, light and flexible facility to provide the best possible education, examination and research facilities for the profession while embracing our prestigious heritage. As well as modernising our inefficient and ageing estate, the redesign will reflect our changing functions as a home for surgical excellence in the UK and across the world in the 21st century.
Our new headquarters will be a meeting point for our fellows, members and associates – and a place for the public to engage with the surgical profession. New zones will include a professional surgical centre (including facilities for courses and exams); the Hunterian Museum; the Lumley Library; state-of-the-art meeting rooms; areas for all our members; surgical speciality association facilities; office zones; and a new public entrance and café. Find out more about the redevelopment.

Bringing our community together 
We are committed to providing our members with an improved and personalised service that represents value for money, wherever you are in the world. We are working with members to address the findings from our 2016 membership survey, including building on our existing programme of regional events and career stage conferences. Watch our video to find out how we support our members.

Expanding our digital resources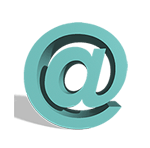 We have invested in new technology to bring the website up to date and to give more benefits to our members and users. It is a website that will be able to evolve with us as the profession advances, and provide you with the support and information you need. We will continue to focus on digital technology, e-resources and e-learning, in order to improve support for our members regionally, nationally and globally.