Flexible Working Advisor
Felicity Meyer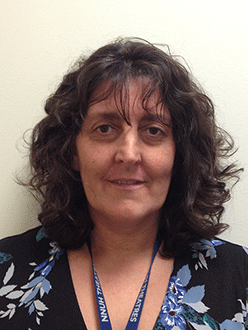 An introduction to Flexible Training Advisor Felicity Meyer.
'I am a full-time Consultant Vascular Surgeon and Chief of Service for Surgery at the Norfolk and Norwich Hospital. As a trainee, I worked less than full-time (LTFT) for two years after taking advice from Su-Anna Boddy, the first ever RCSEng Flexible Training Advisor.
My current Chief of Service for Surgery role involves day-to-day management and mediation within all surgical and anaesthetic specialities and I was also Chair of the East of England Network for Vascular Surgery during the rationalisation of services which has given me valuable experience in difficult negotiations.

I have been a member of Women in Surgery (WinS) since its inception as WinS and have published on why women choose surgical careers. I am also the LTFT Advisor for Vascular Surgery in the Eastern Deanery, which involves trainee mentoring and rotation planning. I have considerable experience in presenting at regional, national and international meetings and do regular presentations to medical students about surgical career pathways.

As I have both personal and supervisory experience of flexible working, I understand the challenges that this entails, particularly since funding for these posts has been reduced. Nevertheless, I am passionate about making surgery a flexible and inclusive career without loss of quality for both surgeons and patients'.
---
If you have any questions about flexible working or would like to contact our Flexible Training and Working Advisor, you can email us at: careers@rcseng.ac.uk.
Read more about our Flexible Training in Surgery.