Interview Skills Workshop
Boost your interview skills!
Do you want to strengthen your interview skills and prepare for the next stage of your surgical career? This hugely popular and interactive one-day workshop prepares foundation trainees for core surgical training interviews.
The workshops will take place on Thursday 1 February 2024 and Wednesday 7 February 2024.
Programme highlights
Gain one-to-one feedback in mock interview stations including a portfolio station, clinical scenario station and a management and ethics station
Learn from experienced consultants who have in-depth experience and can provide you with key insight
Hear directly from Health Education England about the interview process
Learn about the career journey of an inspirational consultant surgeon
98% of 2019's delegates would recommend this workshop to a friend.
---
Volunteer and give back to the profession
Do you want to volunteer and make a valuable contribution? We are looking for volunteers across all career grades to help run our virtual interview skills workshops on Thursday 1 February 2024 and Wednesday 7 February 2024.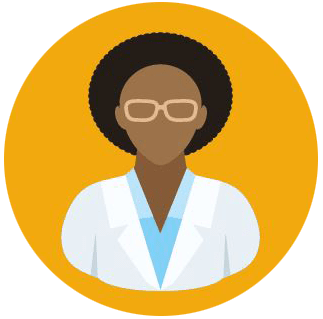 Volunteers will help run several stations, including:
Clinical scenarios
Management and ethics
Portfolio drop in station
Your assistance with the workshop will be greatly appreciated by both the College and the attendees on the day. Volunteers will be briefed in advance of the workshop and you will receive a letter of acknowledgement for your valuable contribution.
Get involved
If you would like to offer your expertise and get involved, please let us know.
---
Please read the following information carefully:
You must be an RCS England affiliate, and in your Foundation training, in order to register for a ticket to either workshop. If you want to register for the workshops, you need to ensure you hold a valid affiliate membership of RCS England and that you have updated your career stage details with us via your online account.
If you are not already an affiliate member, you should apply for affiliate status and pay the £15 annual fee by Thursday 11 October in order to guarantee your eligibility for a ticket. If you apply for membership after Thursday 11 October, then we cannot guarantee that your application will be processed in time to be eligible for a ticket.
You then also need to update your online account with us, to ensure that your career stage and contact email address are up to date on our records.
Please note: having an online account with RCS England does not make you an affiliate member. For any membership queries please contact membership@rcseng.ac.uk
Tickets for this event are limited and tend to sell out quickly.
Follow us on Twitter, Instagram, and Facebook to keep up to date with communications about the Interview Skills Workshops, as well as other events and webinars available throughout the year.
Not an affiliate member? Find out more about how to join.
---