Exhibitions
The Library regularly displays selections of historical material related to current events or anniversaries.
"Anatomy as Art Display": the Library Collections
The College Library's collections are rich with beautifully illustrated anatomical tomes. We currently have a facsimile display in the library which showcases a few excellent examples of this. The display can be viewed during the Library's opening hours of Monday to Friday, 9.30am to 5.30pm.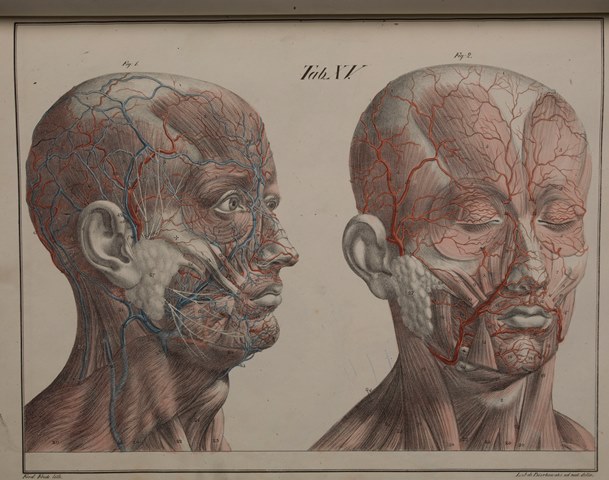 Previous exhibitions