Making the most of medical school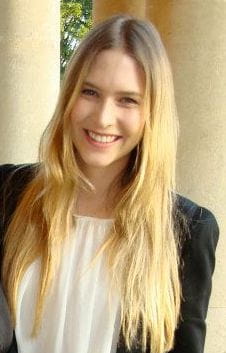 11 Mar 2019
Berenice Nixel Aguirrezabala Armbruster
Medical school is the perfect time to become a competitive surgical candidate and the RCS can help you throughout this process. During my first trauma and orthopaedic (T&O) surgery rotation I knew that T&O was the perfect career for me. But then I had to ensure I met all the requirements in order to be able to pursue a career in surgery. Here are my top five tips.
1. Get involved
The first thing I did was to attend some of the events organised by my university's surgical societies, as well as by other universities' surgical societies. This allowed me to have a taster of different specialties and get involved in workshops, which reinforced my wish to pursue a career in T&O. I also joined my university's trauma and orthopaedic surgical society committee to gain leadership skills and get involved in regular teaching sessions. In addition, I started attending as many surgeries as I could, which allowed me to get more insight into the specialty.
One of the key tips a surgeon gave me was to think two steps ahead if I wanted to become a surgeon i.e. think about the requirements for Core Surgical Training whilst your at medical school. I therefore had a look at the Core Surgical Training portfolio requirements and started planning what to do in order to be one step closer to achieving my goal. I joined Project Cutting Edge for further career advice and got involved in multiple audits which allowed me to familiarise myself with how audits are carried out.
2. Intercalate or do a Masters
If you have other interests outside of medicine or want to expand your education, many universities offer intercalated degrees, or the opportunity to apply for a year out to intercalate. There are a wide range of subjects to choose from, including history, global health, anatomical sciences and more! When you intercalate, you receive another degree, in addition to your undergraduate medical degree. Intercalated degrees are also mentioned as desirable criteria in the person specifications for Core Surgical Training, meaning they are a great way to boost your portfolio too. I had an undergraduate degree before starting medical school, so that was one thing less to worry about. But if I hadn't, I would definitely have intercalated! The BMA have more information on intercalated degrees.
3. Join the RCS, ASiT and BOTA
I became an affiliate member of multiple societies such as the Royal College of Surgeons, the Association of Surgeons in Training (ASiT) and the British Orthopaedic Trainees' Association (BOTA). This allowed me to benefit from different events and opportunities. 
For example, by joining the RCS as an affiliate member I was able to:
attend multiple CPD courses for medical students such as Surgical Skills for Students (SSS), Basic Surgical Skills (BSS), START Surgery 
attend events such as So you want to be a surgeon?
contribute via the Future Surgeons Forum
access sponsorship funds to support my University's surgical society events 
access the RCS online careers information and resources like the Funky Professor Anatomy videos. 
By joining BOTA I was able to:
attend the annual BOTA Educational Congress 
get involved as a volunteer at the Congress and receive a certificate for it
receive career advice and find speakers for my surgical society events (via the Student Rep at student@bota.org.uk)
run for the role of BOTA medical student rep at the Congress.
Other benefits that BOTA offers to medical students include a Junior Essay Prize (£300) and three Orthopaedic Elective Bursaries (£500).
4. Do a surgical Student-Selected Component (SSC) and present your work at a conference
Student-Selected Components (SSCs) are extra modules that students can take to explore an area of interest, for example, surgery. SSCs normally take place in summer and tend to last a month. Surgical SSCs generally involve spending some time in theatre, followed by a training course in surgery and carrying out a systematic review or an audit. By doing a surgical SSC, you will have the chance to get involved with the specialty and find out if surgery is for you. You can then create a poster based on your work and present it at a conference. The best place to start is to present at a conference organised by your university's surgical society. You can then try to present at other conferences such as the ASiT International Surgical Conference or BOTA Congress. Plus attending conferences will give you the chance to win some prizes!
5. Keep a record of everything you do
You will need to be able to demonstrate all that you have done in your applications and interviews. I therefore did three things:
I signed up for a surgical logbook for free so that I could keep track of all the surgeries I observed/assisted in
I made a medical CV and each time I attended a new event I updated it
I made a physical and electronic copy of my portfolio to keep track of everything.
I hope these tips help you become one step closer to achieving your goal of becoming a surgeon!
You can find more advice and information within our careers pages and sign up to affiliate membership to receive e-newsletters.
---