The case for surgical hubs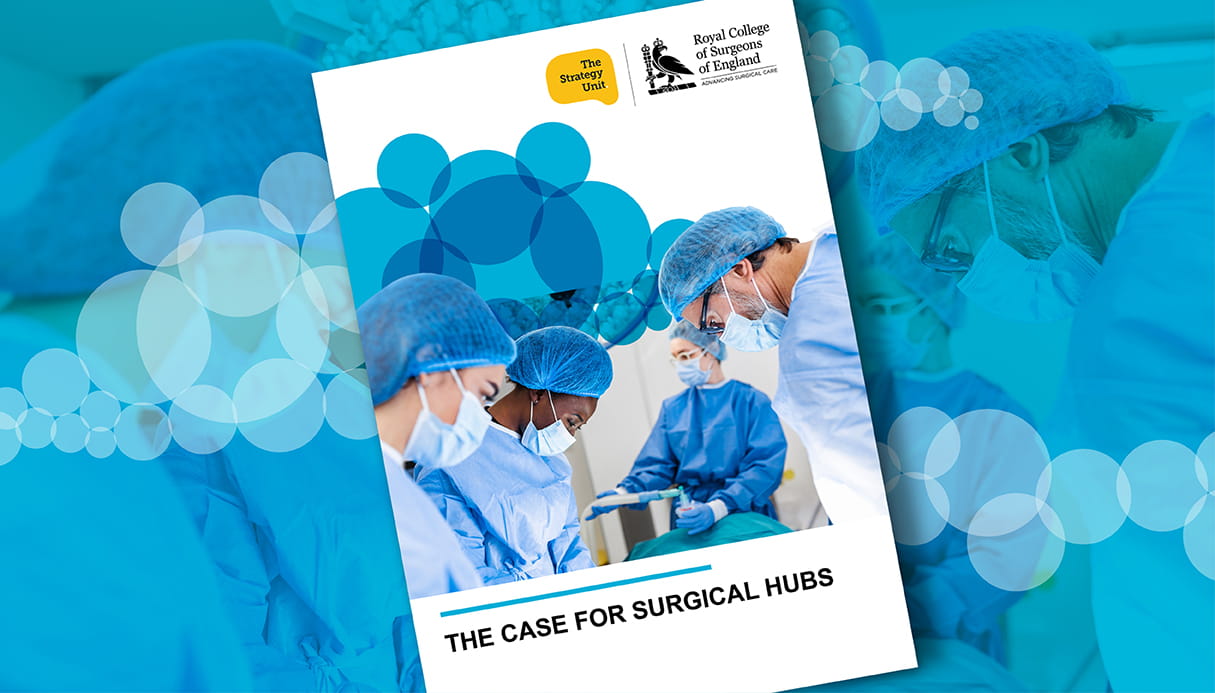 Overview
The Royal College of Surgeons of England has written this paper jointly with the Strategy Unit (an NHS research organisation) as a follow-up to our New Deal for Surgery policy paper. It provides data analysis to show the extent to which peaks of COVID and regular winter pressures have affected elective (planned) surgery. This is due to the competition for pooled elective and emergency care resources such as beds, staff and diagnostics. By reducing elective activity, resources are freed up for emergency (non-elective) patients, whose needs are generally more acute and pressing.
A key strategy to avoid the cancellation of elective activity involves greater separation of the resources that support elective and emergency patients, to create surgical hubs. This report identifies three categories of surgical hub: integrated (or 'hub within a hospital'), stand-alone and specialist. These categories are illustrated in the report by case studies of trusts that have successfully adapted the model to their needs.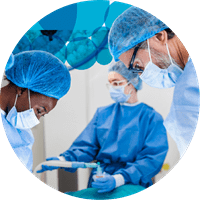 Webinar
Watch "The Case for Surgical Hubs" webinar where Professor Neil Mortensen, PRCS; Professor Tim Briggs, GIRFT Chair; Professor John Skinner, Consultant Orthopaedic Surgeon and President of the British Orthopaedic Association, and Miss Stella Vig, NHS England National Clinical Director for Elective Care discussed the case for expanding surgical hubs as we navigate living with COVID and the elective backlog.
Recommendations
In order to properly assess the potential of surgical hubs, it is vital that they have truly protected, ringfenced resource. Hubs must not be created at the expense of other services that are equally under pressure.
Surgical hubs will only operate efficiently if adequately staffed. Workforce plans must be granular, reflect the operating models for surgical hubs, take account of current staff shortages and include surgical trainees. Plans should inform Health Education England's training plans and reflect GIRFT's guidance on workforce requirements for surgical hubs.
Surgical hubs should be located appropriately to minimise travel times and address staffing needs. Integrated care systems should consider patients' concerns over travelling long distances for their operation.
The UK government's new hospitals programme should consider where surgical hubs feature in its plans, and that it works with integrated care systems to identify under-served parts of the country and develop plans that address gaps in provision.
In addition to capital investment, there should be sufficient investment in support programmes to ensure that existing and new surgical hubs can effectively learn from each other.
Surgical hubs should be formally designated by NHS England to provide clarity, and to facilitate robust governance and evaluation. Trusts should collaborateshare best practice and reduce variation in operating procedures.
Surgical hubs should be independently evaluated to assess whether the anticipated benefits accrue and to ensure the early detection of any potential unintended consequences (for example, on health inequalities or training capacity).