Career Resources and Links
The College Careers team provides schools and individuals with a number of resources which are also available for download below. We can also try to put teachers in touch with local surgeons and medical students to support careers fairs and local events.
Careers in Surgery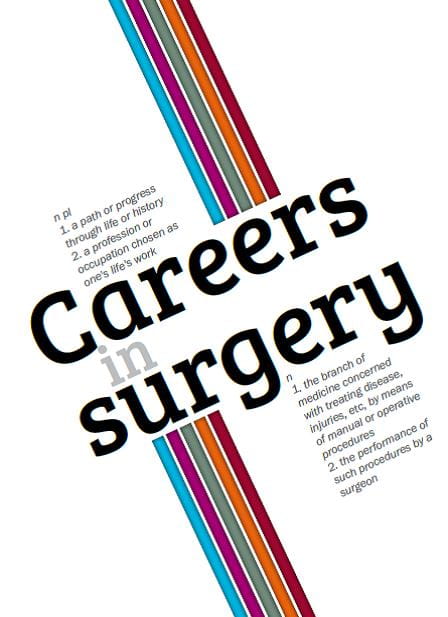 Careers in Surgery is a comprehensive guide to planning a surgical career. This is a useful resource for medical students and foundation trainees who are interested in surgery. As well as providing a comprehensive guide to starting on your surgical career, the booklet also contains case studies from surgeons and a handy resource section.  The guide can also be a useful for international medical graduates who are looking to come and train in the UK.
Careers literature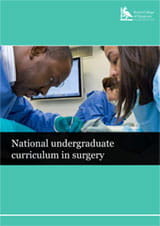 The National undergraduate curriculum in surgery addresses the variable teaching of basic surgery at medical schools in the UK. The new curriculum was written by a team of medical students, surgical trainees, senior surgeons and representatives of the surgical specialty associations.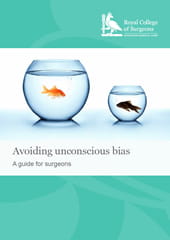 Avoiding unconscious bias - aims to encourage surgeons to be aware of this, and sometimes adjust their behavior so that their trainees and fellow staff do not misinterpret their actions.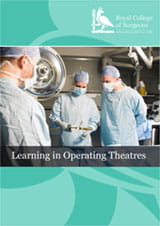 Learning in Operating Theatres - Provides an introduction on what to expect when you go into theatre, how to prepare and how to behave. Aimed at medical school students and other first-time visitors to theatre.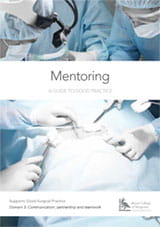 The College advocates Mentoring at all stages of surgeons' careers. Good Surgical Practice requires surgeons to take responsibility to act as a mentor to less experienced colleagues and to seek a mentor to improve their own skills.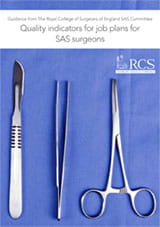 Quality indicators for job plans for SAS surgeons. The College SAS committee has drafted guidance to support SAS surgeons in the job planning process. This guidance is intended to provide a framework on which specialty doctor job plans can be based and adapted to suit the needs of individual trusts and SAS doctors.
Information sheets
Schools programme information pack
We are in the process of writing an information resource pack to help trainees organise careers days in their trusts for local schools. This work is in progress and the resource pack will be available shortly. If you are interesting in receiving a copy of the pack please email us.
Useful careers websites
Aside from the information on getting into medical school on our website you may find these resources useful.