Career Resources and Links
Resources and links
The College Careers team provides schools and individuals with a number of resources which are also available for download below. We can also try to put teachers in touch with local surgeons and medical students to support careers fairs and local events.
Careers in Surgery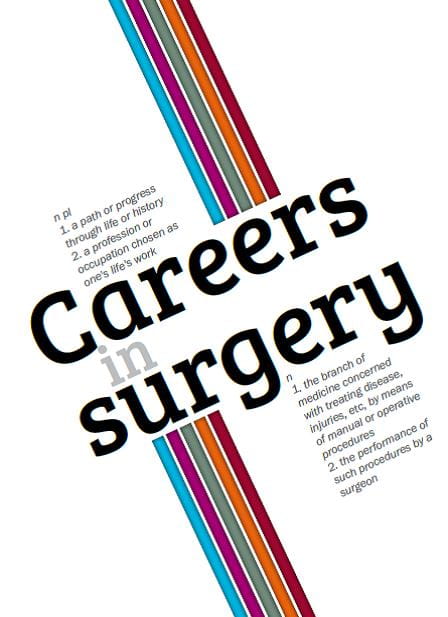 Careers in Surgery is a comprehensive guide to planning a surgical career. This is a useful resource for medical students and foundation trainees who are interested in surgery. As well as providing a comprehensive guide to starting on your surgical career, the booklet also contains case studies from surgeons and a handy resource section. The guide can also be a useful for international medical graduates who are looking to come and train in the UK.
Careers literature
So You Want to be a Surgeon provides information and advice to school students interested in applying to medical school and pursuing careers in surgery.
Information sheets
Schools programme information pack
We are in the process of writing an information resource pack to help trainees organise careers days in their trusts for local schools. This work is in progress and the resource pack will be available shortly. If you are interesting in receiving a copy of the pack please email us.
Useful websites
Aside from the information on getting into medical school on our website you may find these resources useful.