Career Resources and Links
The RCS Careers team helps future surgeons and those supporting them. Anyone may use and download the resources below. Medical students and foundation doctors can become Affiliate Members of the RCS for only £15 per year. We also try to help schools and teachers in supporting their students.
There are videos available for more information on the Annual Impact Review, as well as our Interview Skills Workshop which prepares foundation doctors for Core Surgery Interviews.
Careers in Surgery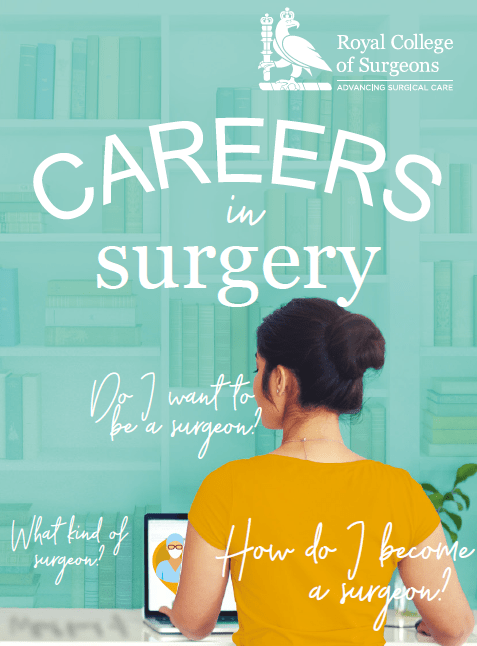 Careers in Surgery is a useful resource for anyone interested in surgery.
It contains case studies from surgeons in different specialties and a handy resource section.
Careers literature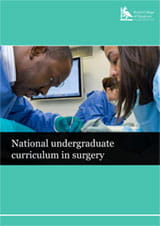 The National undergraduate curriculum in surgery contains everything the RCS expects any doctor to know about surgery. There are 35 key conditions and 26 key skills. It puts surgery into context. There are important learning opportunities described for each specialty and some common concepts.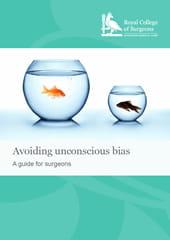 Avoiding unconscious bias aims to encourage surgeons to be aware of this, and sometimes adjust their behavior so that their trainees and fellow staff do not misinterpret their actions. There is a section on preventing bullying by identifying tasks and having clear performance management.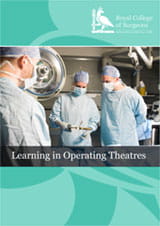 Learning in Operating Theatres helps new staff, visitors and learners prepare for their time in theatre. For established surgeons and other theatre staff, this sets clear tasks. It also clarifies the steps of an operation and stresses the importance of getting medical students and doctors to scrub in.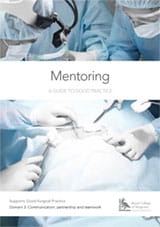 The RCS advocates Mentoring at all stages of surgeons' careers. Good Surgical Practice requires surgeons to take responsibility to act as a mentor to less experienced colleagues and to seek a mentor to improve their own skills. This booklet explains how mentoring works and how to get started for both mentor and mentee.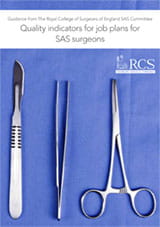 Quality indicators for job plans for SAS surgeons. The College SAS committee has drafted guidance to support SAS surgeons in the job planning process. This guidance is intended to provide a framework on which specialty doctor job plans can be based and adapted to suit the needs of individual trusts and SAS doctors.
Information sheets
Schools programme information pack
We are in the process of writing an information resource pack to help trainees organise careers days in their trusts for local schools. This work is in progress and the resource pack will be available shortly. If you are interesting in receiving a copy of the pack please email us.
Useful careers websites
Aside from the information on getting into medical school on our website you may find these resources useful.