Meet the Surgeons

My career story
Whatever stage you are at in your career path, understanding the journey that current surgeons went on to establish themselves can help give you an idea of what you may need to do, and the motivation to go ahead and take the next step.
We have teamed up with some of our members to help inspire the next generation of aspiring surgeons. These surgeons come from a range of different surgical specialties, and they are at very different stages of their careers.
We asked them to talk to us about what made them want to pursue a career in surgery, as well as some of the highlights and challenges they have faced throughout their career.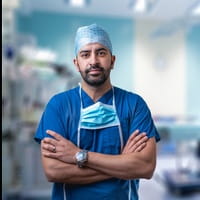 Naren Basu
Consultant Oncoplastic Surgeon
Naren Basu
Read Naren's Career Story
As a consultant Oncoplastic and Reconstructive Breast Surgeon, I lead one of the largest breast teams treating women and some men touched by breast cancer. I am privileged to play a small but significant part in their journey; whether it is at diagnosis, getting rid of cancer, recreating and/or preserving aesthetics following surgery or offering counsel during adverse times.
My inspiration to pursue a career in medicine came from the very simple desire to help others. The manual dexterity, finesse of surgery, and job satisfaction attracted me to my chosen specialty at an early stage. Throughout my career, I have come to appreciate that the decision making process in surgery is of paramount importance. I am reminded of the saying "Good surgeons know how to operate, better ones when to operate, and the best ones when not to operate."
Surgeons throughout their career will question their poor surgical results and complications – traits mandatory for any surgeon. These are some of the greatest challenges I faced whilst training and continue to face as a consultant.  The era of COVID 19 has brought new challenges to surgeons as access and delivery of safe surgery is being reinvented. We have a duty to safeguard the future of surgery by training the next generation of surgeons – something that I am passionate about.
The variety and rewarding nature of breast surgery is what keeps me going. Whether it is the delicate surgery, breaking bad news, breast cancer research, genetics, preventative medicine, medical education, clinical management, leadership or working as a surgical oncologist – there's enough there to keep you very busy for your entire career.
Ailbhe Kiely
Core Training Year 1
Ailbhe Kiely
Read Ailbhe's Career Story
My name is Ailbhe Kiely and I am an Irish medical graduate. I came to the UK for what I thought would be a year but what ended up being much longer, after applying for core training in this country. I graduated from Trinity College Dublin in 2017 and have since been pursuing a career in Plastic surgery. I am currently a CT1 in a Plastics-themed post in the West Midlands deanery.
I always wanted to be a surgeon. In school I was immensely curious about the anatomy that lies beneath our skin. I continued to enjoy anatomy during basic science years and this interest was validated when I started clinical placements. The path to choosing Plastics was a windy one – I found it by accident, while on an elective for Paediatric surgery where I got distracted by the idea of being a cleft surgeon. While cleft or Paediatric Plastics initially caught my attention, as I spent more time in Plastics I discovered the wealth of variety and technique in the specialty, and my decision was made.
The "firsts" are always the most rewarding - when you first get some responsibility as a doctor and deal with a clinical situation well, or the first time doing an operation skin to skin- what an amazing feeling! This said, there are challenges at every step. Getting into medicine, getting a foundation job with rotations you like, getting on to core surgical training, and very soon for me, trying to get a national training number. You've got to stay goal-focused, which can be tiring, and this often means a commitment to pursuing research and audit endeavors outside of your normal working day.
My advice to anyone considering a career in surgery is to take the plunge! Surgery is an incredible career choice. It is rare to meet a surgeon who doesn't love what they do. Operating is a privilege and it is so satisfying to spend your day fixing problems with often instant results. I am very happy with the choice I made.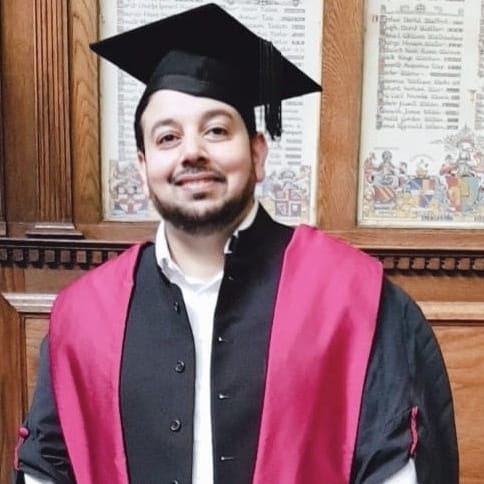 Ahsan Javed
Consultant Colorectal Surgeon
Ahsan Javed
Read Ahsan's Career Story
Having graduated from Aga Khan University in Pakistan, I came to the UK and embarked on the academic surgical training pathway. I was awarded the NIHR Academic Clinical Fellowship for Higher Surgical Training and spent 3 years doing a full time PhD at the University of Liverpool. I recently completed my training in Colorectal Surgery and have been appointed as a consultant.
I have always been fascinated by the anatomical intricacies of the human body, the ability of surgeons to make a significant impact on their patients underlying disease process and be able see the results of surgical intervention quickly. Colorectal Surgery is fascinating because of good oncological outcomes, patient satisfaction, and the beautiful fluffy planes that we get to operate in. Surgical research is another exciting aspect of this job as it is intellectually challenging and improves patient outcomes.
Thus far, the most rewarding experience for me as a surgeon has been to go to Bole in Ghana, as part of 'Operation Hernia' (supported by the RCS Eng - Rex and Jean Lawrie Fellowship Jean) and be able to improve the quality of life of underprivileged individuals.
The most challenging aspect of surgery is to deal with your complications and that is why it's important for a surgeon to have self-belief and resilience. Those considering a career in surgery should know that its hard work and challenging but a profession filled with personal and professional satisfaction. Explore your options - if you are willing to put in the hard work and are certain surgery is the right choice for you, do not let anybody tell you that you can't do it!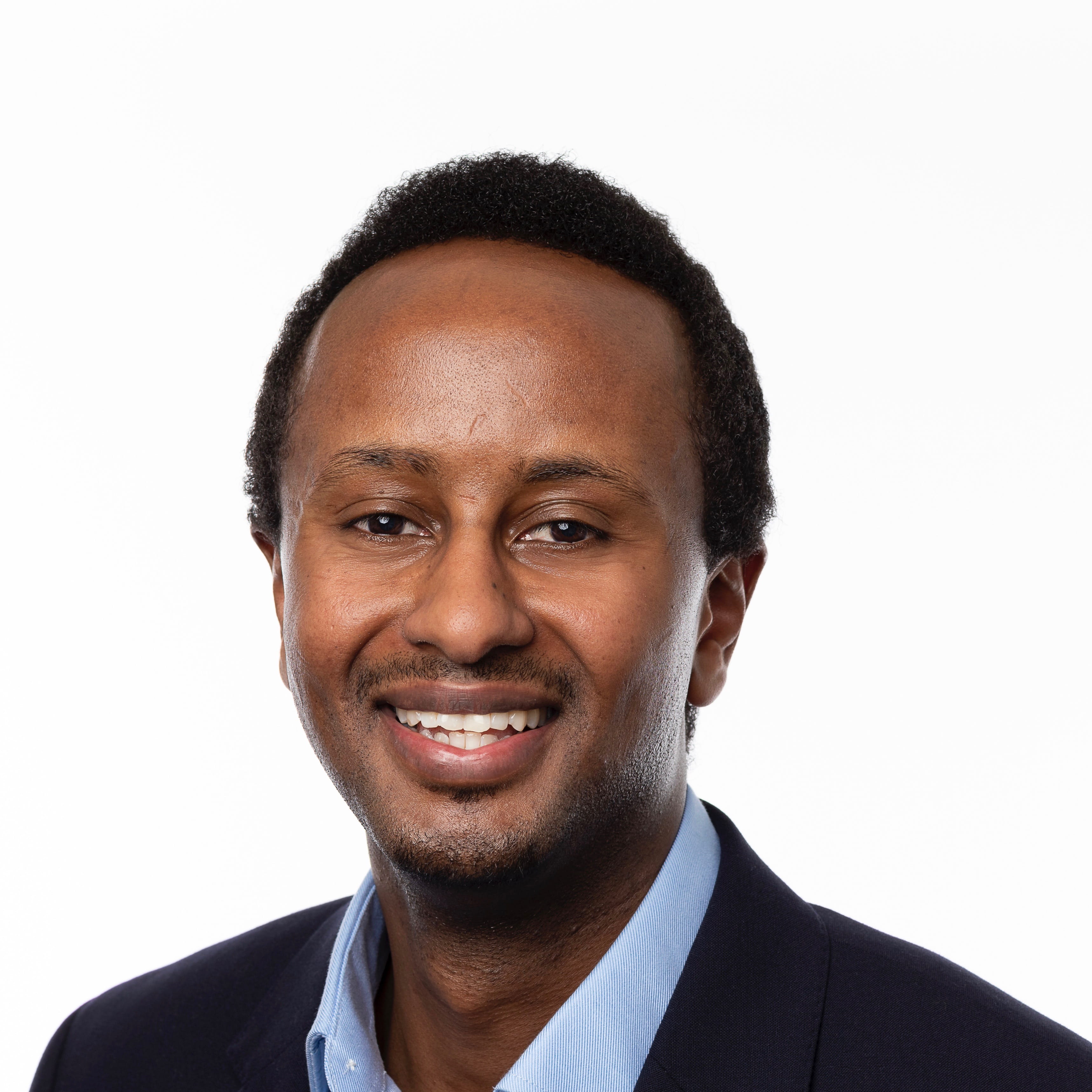 Guled Jama
Specialty Trainee in Ear, Nose, and Throat Surgery
Guled Jama
Read Guled's Career Story
I am a registrar in the early stages of specialty training in Otorhinolaryngology – a mouthful better known as Ear, Nose and Throat Surgery or simply 'ENT'.
As a medical student I was lucky to have crossed paths with a number of inspiring surgeons who were outstanding at what they do. I remember feeling incredibly excited and yet comfortable from the moment I had set foot in an operating theatre. I was fascinated by the way surgeons functioned and their diligent and practical approach to patient care. I had an inkling fairly early on that a career in surgery was probably the right choice for me.
Having had some initial exposure to various surgical specialties throughout the course of my clinical rotations, I decided to organise an elective placement in ENT in Canada. This was my first real experience of the field over a prolonged period of time, giving me an excellent opportunity to explore it in more depth. I quickly discovered the breadth and variety of the specialty in terms of technical aspects and patient population. ENT encompasses a broad range of conditions and diseases in patients of all ages, from the newborn with an airway problem to the elderly patient with a tumour of the head and neck, providing a constant stream of interesting challenges.
What I find to be undoubtedly the most satisfying aspect of being a surgeon (in training) is the hands-on approach to care and its life-changing impact on patients. Surgery is a craft which takes time to learn and master but in which much personal gratification is to be found.
One of the perceived drawbacks of a career in surgery is that the training path remains relatively long. From the years spent at medical school all the way through to becoming a consultant, the journey can seem endless. However, surgery also teaches you a great deal of resilience and dedication and it is important to enjoy the process.
A career in surgery involves hard work but it is also incredibly rewarding. My advice to you would be to make sure you explore your options. Spend time in different surgical specialties and find out what's right for you before you make your decision.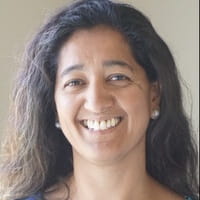 Shreya Srinivas
Consultant Adult and Paediatric Spinal Surgeon
Shreya Srinivas
Read Shreya's Career Story
I am a full-time mum, wife and spinal surgeon who grew up in India into a family of artistes and theatre enthusiasts.
I knew I wanted to be a surgeon as a teenager. I started surgical training, intending to be a neurosurgeon (My hometown in India has a world-renowned Neurosciences centre and I was inspired by some remarkable individuals who worked there).  However, during basic surgical training in UK, I found that I enjoyed being in Orthopaedics more than in Neurosurgery. A senior colleague suggested that aspiring to be a Spinal surgeon would mean I could combine my interest in neurosurgery and orthopaedics and thus began a long stint towards completing specialist Orthopaedic training. I spent 6 months in Alder Hey Children's hospital and realised indeed my passion lay with Spinal surgery but this meant further fellowship training and travelling!
I was delighted to be selected as an International AO Spine Fellow and completed my adult spinal surgery fellowship in Vancouver, Canada. This was a tough programme that was physically and mentally challenging but I was mentored by some of the best surgeons /professionals in the world.
 My working hours can be unpredictable and long; operating days can be physically and mentally exhausting and requires a lot of resilience when things go wrong! Luckily, I have helpful mentors and a loving supportive family. As a foreign medical graduate during the changes of MMC, the jobs and training posts were limited. I had to go where the posts took me (I have relocated around the UK ~12 times during my training). This meant I stayed away from my husband for almost 7 years until we could arrange an interdeanery transfer. 
I am the only female member of the British Scoliosis Society. There are many glass ceilings to shatter still in my chosen subspecialty! I have had a very positive experience in training to be an Orthopaedic surgeon but we have much to work towards becoming a gender-neutral specialty. My advice to anyone wanting to be a surgeon is that it is a very rewarding and fulfilling career choice, but requires much mental and emotional strength as much as any physical ability.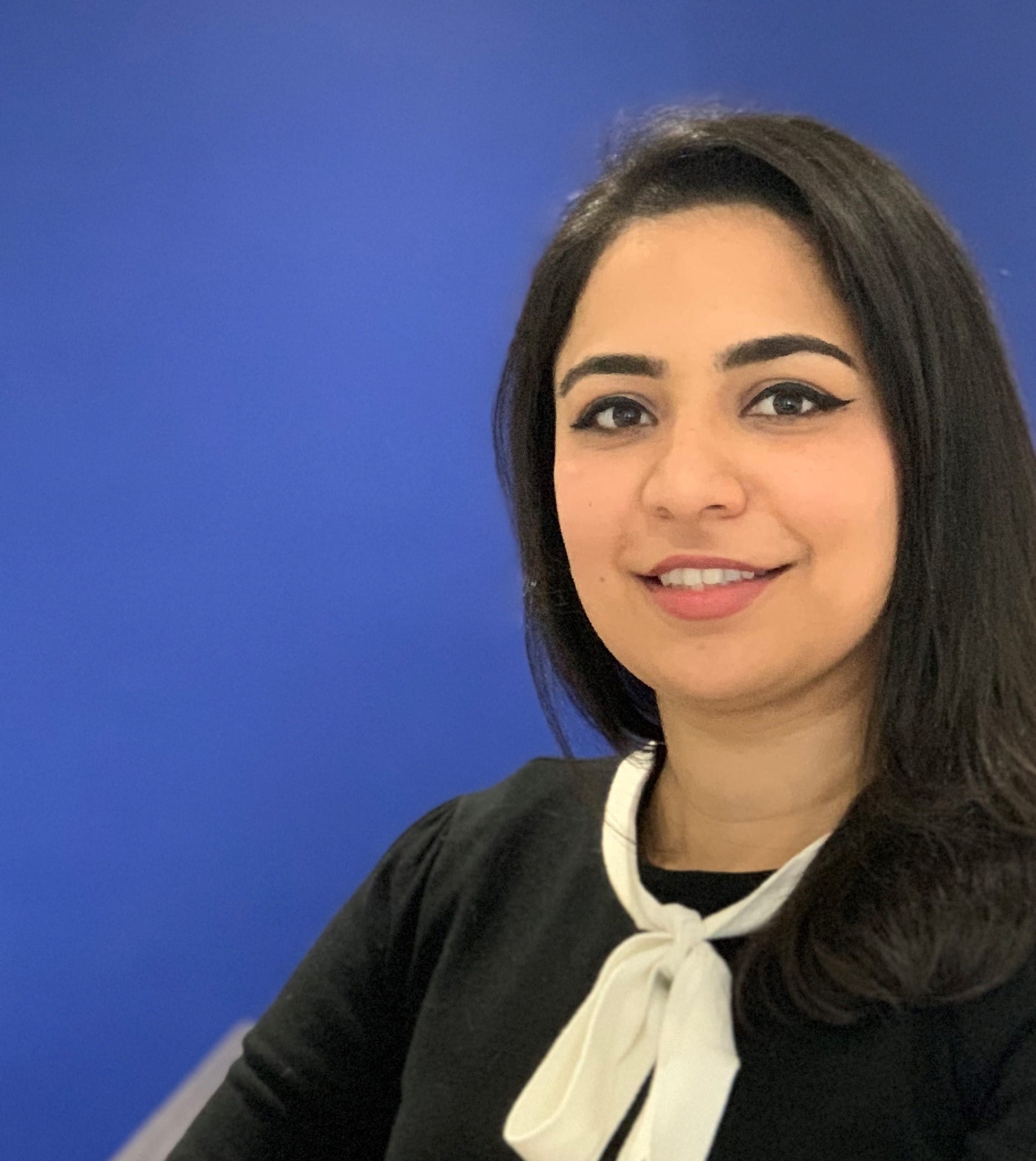 Harmony Ubhi
Clinical Fellow in Oral & Maxillofacial Surgeon 
Harmony Ubhi
Read Harmony's Career Story
My name is Harmony and I am an aspiring Oral and Maxillofacial Surgeon. I have completed core surgical training and I will be starting my dental degree in September this year at King's College London.
 Oral and Maxillofacial Surgery is a fascinating specialty, encompassing conditions such as facial trauma, head and neck cancers as well as cleft and craniofacial anomalies. Each patient you meet will be different, with individual needs and concerns.
 Diagnosing and treating their condition using practical and intellectual skills is incredibly rewarding. Oral and Maxillofacial surgery requires trainees to complete both medical and dental degrees, and studying for your second degree can be the most difficult time for trainees. However, there are shortened dental and medical courses in the UK, and the most rewarding aspect is that you are training for a job you love.
 If you are considering a career in surgery, I would advise you to get involved as early as you can. Expose yourself to all surgical specialties, and get as much relevant experience that you can. Do not be put off by others or by competition. Keep believing in yourself and striving towards your goals.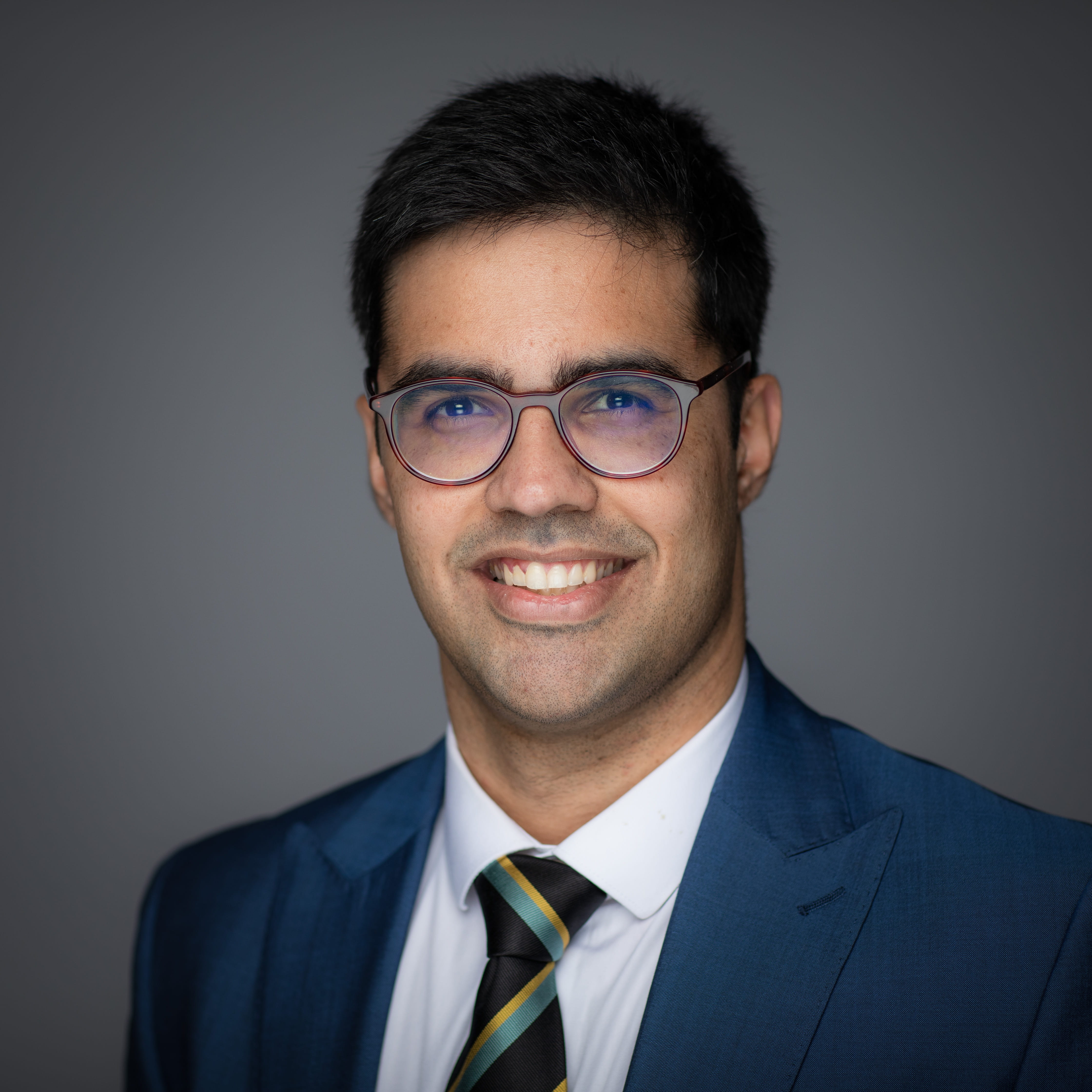 Abhinav Singh
Specialty Trainee in Trauma and Orthopaedic Surgeon 
Abhinav Singh
Read Abhinav's Story
My name is Abhinav and I am a specialty registrar (ST3) in trauma and orthopaedic surgery. I undertook my medical school training (6 years) in the South-West before moving to London in 2015 to commence foundation training (FY1-2). This was followed by another 2 years of core surgical training (CT1-2). I have now embarked upon specialty training (ST3-8) in orthopaedics which (in time!) will allow me to become a consultant surgeon.
 During my time at medical school, I was able to observe the application of an external fixator (very similar to scaffolding!) on a patient's very badly broken leg. Following multiple surgeries using screws and plates, the surgeons were able to reconstruct the limb. This inspired me to become a surgeon. I have always been fascinated by the hands-on nature of orthopaedics. It allows me to work with a multidisciplinary team to help patients of all ages.
Tackling the unprecedented challenges faced by COVID-19 has been the most rewarding experience of my career so far. It has been humbling to watch the entirety of the NHS workforce come together to help our patients and their families during these challenging times.
Becoming a surgeon is a challenging endeavour which requires a lot of focus. After medical school, you have to remain committed to the cause in order to secure further postgraduate qualifications (more exams!) and competitive training positions. As a junior trainee, you have to be willing to face uncertainty and to work through challenges logically. Finally, surgery is not all about doing operations, all surgeons engage with teaching and research commitments to continually improve the quality of patient care.
The first step is securing your place at medical school. Do your research with regards to the type of curriculum you would like to embark on and where in the country you would like to study (and party). Once at university, join the surgical society and speak to surgeons in your placements. Over time, your exposure to the surgical specialties guide your decision making.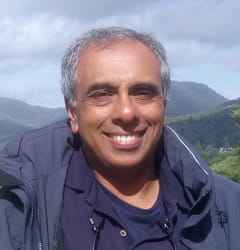 Lasantha Wijesinghe 
Consultant Vascular Surgeon
Lasantha Wijesinghe 
Read Lasantha's Career Story
I am a consultant vascular surgeon. I was born in Sri Lanka and came to the UK when I was 7 years old. I was aware from a very young age that doctors were somehow crucial when people were unwell. I was fascinated with the natural world and biology and at school I seemed to have an aptitude for science. Because of my Christian faith I was drawn to helping others and I was therefore led quite naturally it seemed into choosing medicine as a career.
At medical school I felt most at home studying anatomy and I enjoyed the rare sessions of exposure to real patients when my Anatomy tutor, a surgeon, would take his group of students to his ward and introduce us to his patients, show us scans, and talk about the operations he had done in relation to the anatomy we had learned.
When I went on to the clinical parts of the medical course, I loved the atmosphere of the operating theatre, the drama, the jokes, the camaraderie and clear sense of success or failure when operations either worked or didn't. I resolved therefore that I would become a surgeon and followed that path, inspired along the way by consultants who were role models by virtue of their hard work and surgical skill.
I never found that being dark-skinned was a hindrance. At no time was I aware of discrimination standing in the way of my ambition. That is not to say that racism is absent in surgery. Surgeons have a reputation for being arrogant, rude and intolerant. The surgeons I work with now have a range of characters that do not conform to any stereotype. However, what they all share is a desire to do the best possible job for their patients.
The surgical life is demanding of your time, emotional resilience, and personal life. However, there is nothing in my experience that comes near to the joy that results from seeing a patient walk into the follow-up clinic a few weeks after a difficult major operation.
There are new challenges that did not exist when I started on my surgical path. There are new ways of doing operations such as using robots. In the future there will be even more amazing innovations. However, the funding of healthcare and how we decide the funds should be divided between social care and medical care, will play a large role in determining how NHS services are provided.
If you are considering a career in surgery, do not for one minute worry that you may not be the 'right' age, colour, sex, or religion. A surgical career is open to all. If you have a practical approach to solving problems, if you like working as part of a team, if you can enjoy successes humbly and not be destroyed by failure, and if you truly want to help patients, then apply to medical school. The Royal College of Surgeons has events and webinars for medical students to tell them about surgical careers but it is likely that similar sessions will be set up for students in Sixth Forms and Colleges too. All the very best of luck. By the time I need a surgeon to look after me, I hope that one of you reading this may be the surgeon I turn to.