Surgical Care Practitioner programmes
Providing a quality mark for surgical education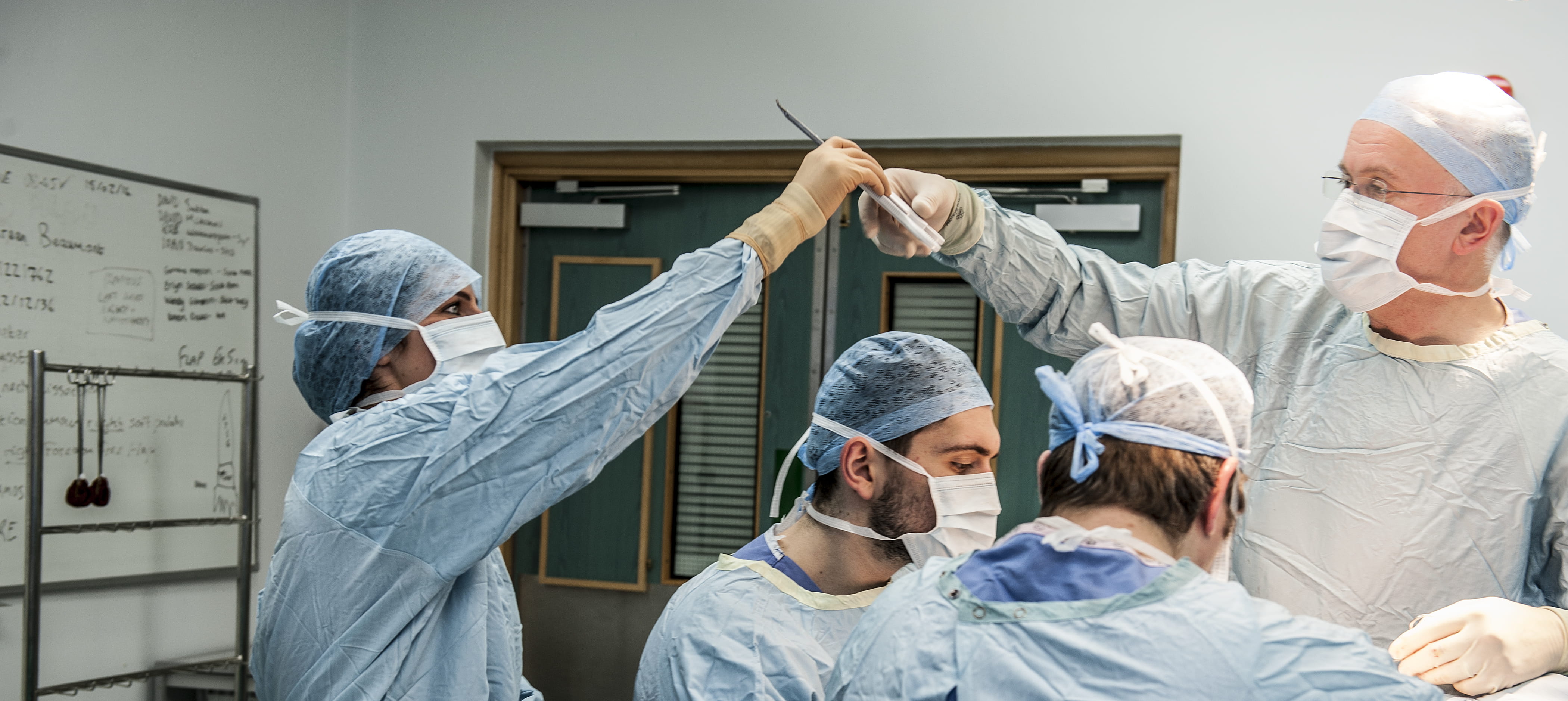 Surgical Care Practitioners (SCPs) are playing a growing role in the surgical team. It is therefore vital that their education and training is of a high standard. To support this, the RCS has developed a Curriculum Framework for use by higher education institutions (HEIs) providing SCP programmes.

Institutions wishing to gain accreditation for their SCP Programmes need to apply to the RCS. The accreditation process has been designed to articulate closely with the course validation and quality assurance requirements that are common to most universities. The accreditation process includes a review of  programme documents and materials, and a panel visit.
Benefits of RCS accreditation
Having a SCP programme accredited will demonstrate that the programme meets the standards as defined by the RCS, and that it offers a high-quality learning experience. Recognition of these factors may assist in attracting students. Accredited programmes will also receive the following benefits:
Peer review from a panel of leading surgeons
Use of the RCS Logo on programme materials and website
Use of the strap line 'Accredited by the Royal College of Surgeons of England'
Listing on RCS Website
Listing on RCS Accreditation Portal
Listing in RCS Bulletin
Please visit the RCS Accreditation Portal under SCP Programmes, and for the fee structure.
RCS Accreditation cycle
Click each stage to find out more (if you're viewing on a mobile device you may have to scroll down for more info)
---
Step 1 - Desktop assessment
Initial desk-based review of application for re/accreditation, including assessment of course participant feedback.
At each step of the process, the applicant may be asked for further information, or to amend the educational activity they provide, to meet RCS Education Standards.
Step 2 - Panel visit
If the application is viable, a visit to the education provider by a RCS re/accreditation review panel - including one or more senior surgeons - takes place.
Step 3 - Report of review panel
Report of the review panel to RCS Quality Assurance Operational Group. This may include conditions and recommendations for the provider.
Step 4 RCS Quality Assurance Operational Group
If the QAOG supports accreditation for the application, it makes a re/accreditation recommendation to RCS Council. This may include conditions and recommendations for the provider.
Step 5 RCS Council: final decision
RCS Council makes the final decision on awarding accreditation. If awarded, accreditation lasts for three years. Accreditation may be accompanied by conditions to be met and/or recommendations to be considered by the applicant. The accreditation is accompanied by ongoing monitoring of educational provision.
---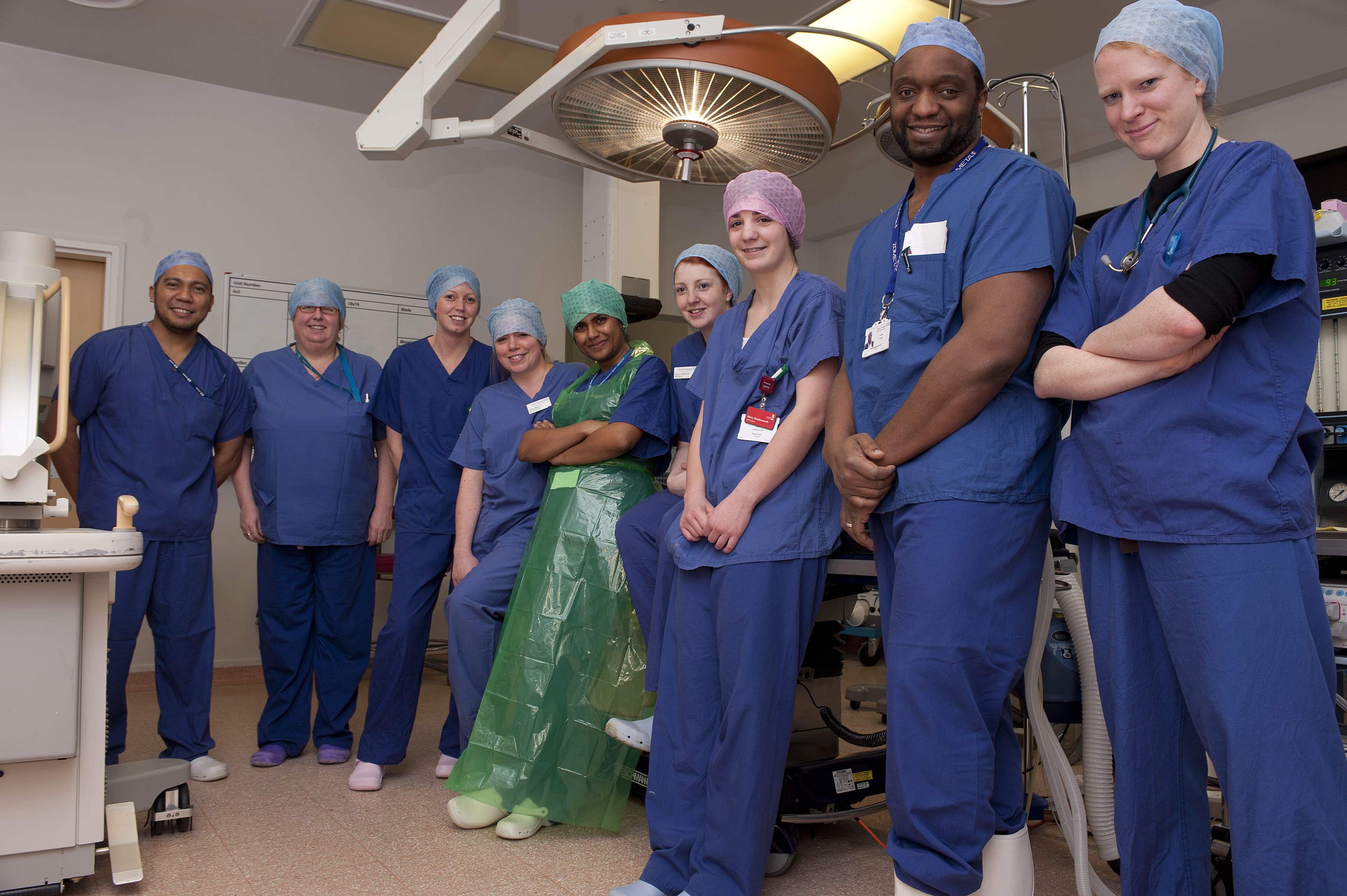 The HEIs listed below have been accredited by RCS to deliver Surgical Care Practitioner programmes. If you have any queries about these programmes, please contact the programme lead listed below:
Programme

Provider

Period of accreditation

Contact
MSc Surgical Care Practitioner
University of Plymouth
July 2016 - June 2019
Janet Thatcher, Programme Lead
Faculty of Health
01752 586548
MSc Surgical Care Practice
Anglia Ruskin University
July 2016 - June 2019
Susan Hall, MSc (Clinical Sciences), Senior Lecturer in Surgical Care Practice
Postgraduate Medical Institute Building
Chelmsford Campus
0845 196 3119
Surgical First Assistant module  
Anglia Ruskin University
July 2017 - June 2020
Susan Hall (see row above for further information)
MSc Surgical Care Practice

Edge Hill University

Initially accredited July 2014; reaccredited July 2018 - June 2021 as part of the Edge Hill University Surgical Education Centre 

Dr Bhuvaneswari Bibleraaj, Programme Leader, Department of Allied Health Professions, Edge Hill University, First Floor, St James' Building, 61-79 Oxford Street, Manchester M1 6EG. 01695 657156

Introduction to the SCP Curriculum Framework
"I am delighted to endorse this revised curriculum for the training of surgical care practitioners (SCPs) on behalf of the Council of the Royal College of Surgeons. The College is keen to improve training standards for the whole surgical team and this curriculum, originally published in 2006, has been the subject of a robust and extensive review exercise conducted by university academics involved in SCP course delivery, Lead Clinicians and Surgical Specialty Advisory Committee and Association representatives to agree the general framework, principles, assessment and specialty specific syllabi which cover all current and potential exposure of SCP practice.
The role of the surgical care practitioner is now well established within healthcare organisations and has been shown to enhance patient care, maintain surgical services and support surgical training. The role of SCPs has largely expanded since the first SCP curriculum was published in 2006. The scope of practice in particular embraces working in clinics, conducting pre-operative assessment and facilitating the continuity of patient care on the wards.
The Curriculum is approved at a time when the College is seeking to develop a deeper and more structured relationship with wider surgical team members, with professional and training standards being key aspects of this relationship. By approving and publicising the revised SCP Curriculum, the RCS is addressing patient concerns about lack of regulation and professional standards for wider surgical team members. We will continue to engage with the Government and regulatory bodies to ensure these concerns are properly addressed.
The RCS will now only support SCP training as per this curriculum and we would like to invite SCP training bodies to come to work together with the College to align their existing SCP training programmes within this curriculum framework.
I hope this document will be a useful resource for currently practicing and newly trained SCPs, as well as training and educational institutions, organisations employing SCPs and for the Department of Health in setting educational standards for SCP training."

Professor Norman Williams, former President of the RCS
Please view the updated Curriculum Framework for the Surgical Care Practitioner (2014)
 Contact
If you have any queries about the Surgical Care Practitioner Curriculum, or wish to discuss RCS accreditation of an SCP programme, please contact the RCS Quality Assurance Department at qa@rcseng.ac.uk or on 020 7869 6236/6208.