I'm a Dental Surgeon
Join us today to develop your knowledge and skills and get the support you need for your career
Knowledge
With regular developments in surgery and dentistry, staying up to date is key, which is why we've developed a whole range of resources to support you, including:
Access to thousands of e-journals and online resources.
Access to popular publications The Bulletin, Annals and Faculty Dental Journal (FDJ), key sources of surgical and professional information.
Regular e-newsletters keeping you up to date with news, policy and developments in surgery.
Free access to The Funky Professor anatomy study videos worth £29.95.
Skills and development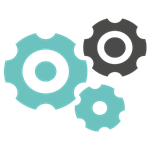 We understand that professional development and learning new skills is a key part of your role as a surgeon. As a RCS member you can:
Develop your knowledge and skills with e-Den, an online interactive learning resource delivered by FDS in partnership with Health Education England (HEE).
Use our library services including literature searches.
Access to 1,500 specimens and an iPad-based specimen review through the Anatomy and Pathology Museum.
Apply for research fellowships
Access leadership and development opportunities such as our Women in Surgery network.
Access a range of courses to help you develop
Support
Our careers advice, support and access to new opportunities will help you drive your career forward, with;
Financial support via bursaries and awards, helping you get ahead.
A dedicated regional network
FDS post-nominals, demonstrating your commitment to the profession
Rewards+, RCS England exclusive membership scheme offering a range of discounts and special offers