General Surgery Fellowships
Bariatric Fellowships
Colorectal Fellowships
Endocrine Fellowships
HPB Fellowships
Oesophago-gastric Fellowships
Sarcoma Fellowships
Comments from recent Fellows
Anik Sarkar
Ali Murtada
North Bristol Colorectal Fellowship, Southmead Hospital, north Bristol NHS Foundation Trust, May 2021 - June 2022.
Kunal Shetty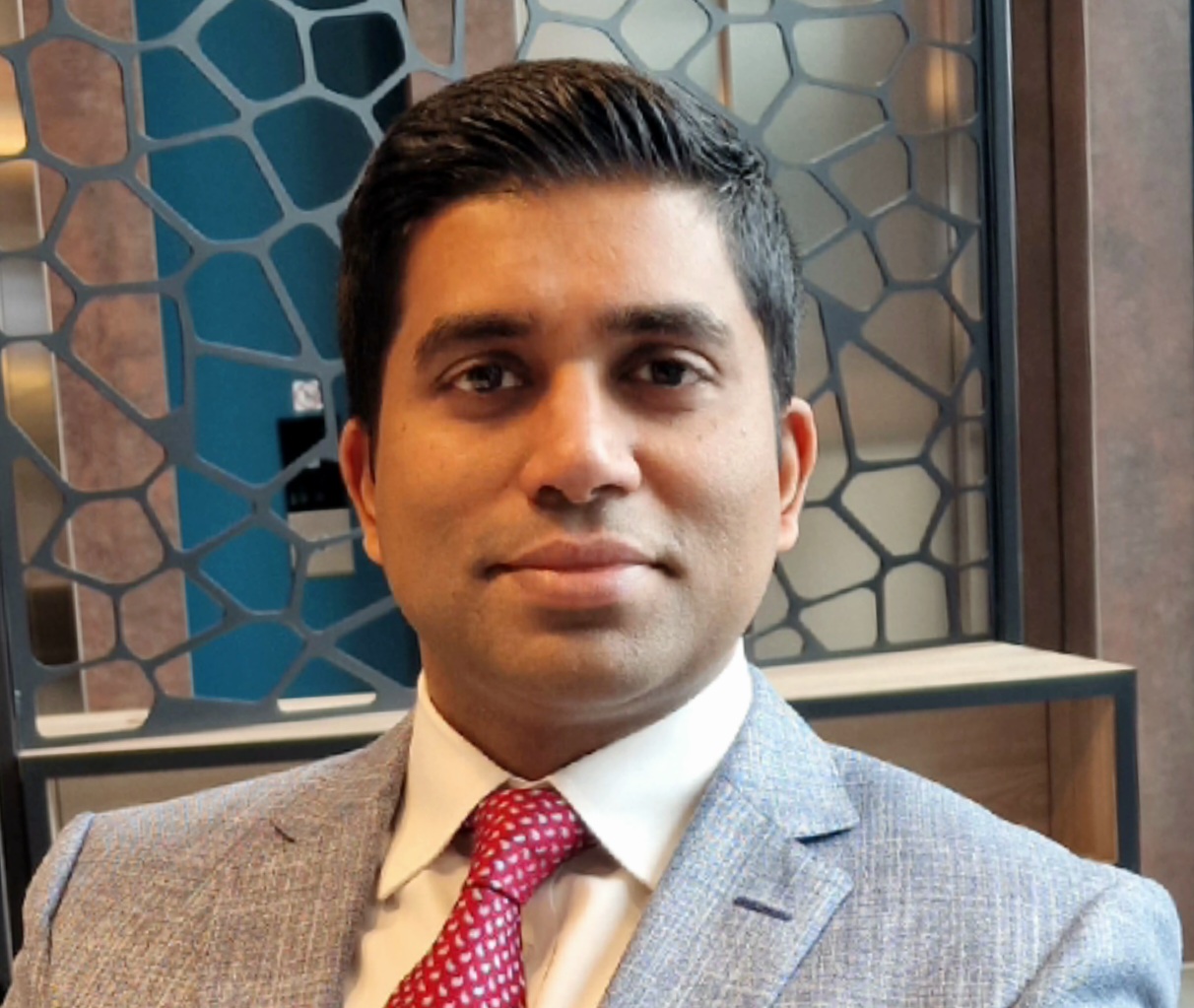 Leeds St James Laparoscopic Colorectal Fellowship, Leeds Teaching Hospitals NHS Trust, October 2021 - April 2022.
Current post: Consultant Colorectal Surgeon, Datford and Gravesham, NHS Foundation Trust.
Marcos Kostalas
South Devon Benign Upper GI Surgical Fellowship, Torbay and South Devon NHS Foundation Trust, May 2021 - May 2022.
Prem Chana

Current post: Consultant Oesophagogastric Surgeon, The Queen Elizabeth Hospital, University Hospitals Birmingham NHS Foundation Trust.
Sukitha Namal Rupasinghe 
Shrewsbury Bariatric Fellowship, Shrewsbury and Telford NHS Foundation Trust, April 2021 - March 2022.
Adele Sayers
Sheffield Post-CCT Advanced IBD Surgery Fellowship, Sheffield Teaching Hospitals NHS Foundation Trust, March 2021 - March 2022.
" The mentorship and training that I experienced during this one-year post-CCT fellowship was second to none. Being able to work within a tertiary IBD unit allowed the development of a close working relationship with the IBD Gastroenterology team, IBD specialist nurses, radiologists, nutrition team and stoma care team who specialised in fistulocylsis. Being integrated into the wider team allowed me to obtain a deeper knowledge of all aspects of IBD care. Knowledge that would have taken years to obtain, were it not for the focused, exceptional training provided by the IBD unit, Professor Steve Brown and Professor Alan Lobo. The complex surgical and decision-making skills I obtained during this fellowship has already proven to be invaluable to my future career and I urge all those with an interest in IBD to consider this fellowship!" 
Marco Baia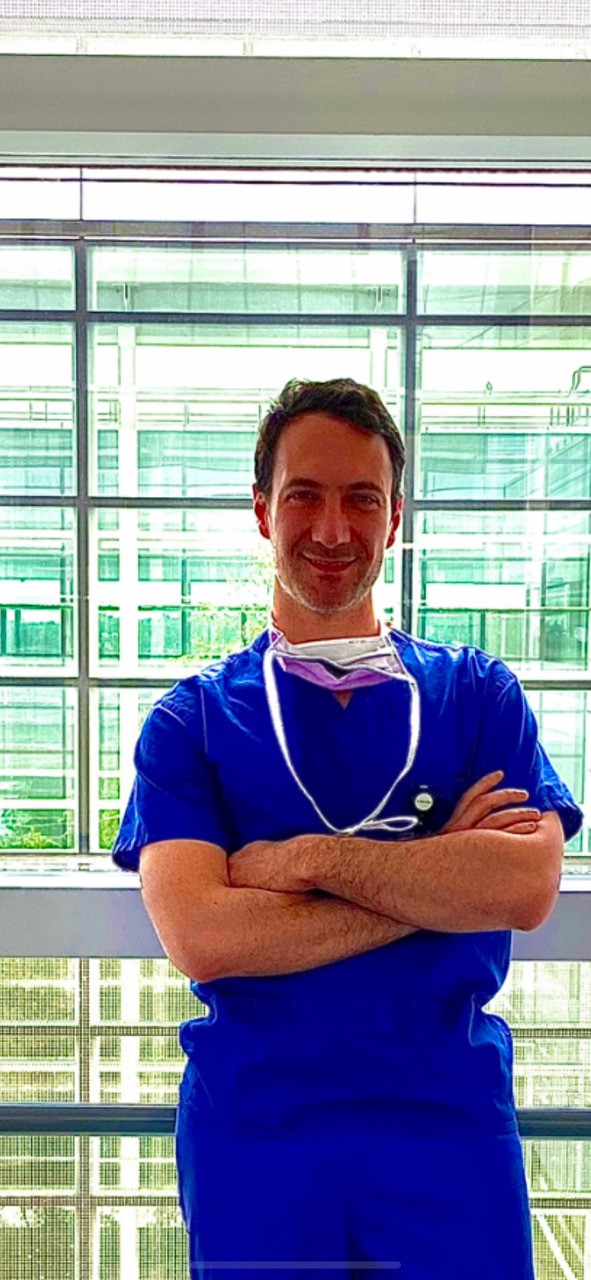 Birmingham MARSU Sarcoma Fellowship, MARSU, University Hospitals Birmingham NHS Foundation Trust, April 2021 to May 2022
Current post (March 2022): Attending in the Sarcoma Unit of the IRCCS Istituto Nazionale Tumori di Milano, Milano - Italy
"I was privileged to undertake this fellowship in a well-recognised leading institution for sarcoma surgery in Europe. The development during the months of my fellowship has been incomparable in terms of clinical experience, participation in the decision-making process for patients, multidisciplinary evaluation and final maturation of my surgical skills in the operative theatre. I have operated on more than 100 patents, with the exceptional support of the amazing team at Queen Elizabeth Hospital. The striking pandemic has been a challenging time for us all but through the adversities we built a strong companionship, a sincere friendship and admirable resilience. I would strongly recommend to any surgeon committed to his work and passionate about soft tissue sarcoma this break through experience that boosted my personal life, my academic interest and my surgical proficiency."
Mahmoud Al-Ardah
Royal Cornwall Laparoscopic Anti-Reflux and Bariatric Surgical Fellowship, Royal Cornwall Hospital NHS Trust, September 2020 - September 2022.
During the fellowship I was part of the Bariatric MDT, involved in the assessment of Bariatric patients along the care pathway, preoperatively and postoperatively. I was involved in large number of operations, and gained huge experience in complex benign UGI, Biliary and bariatric cases. One station management of gallstone disease on CEPOD was a great chance for me to gain experience in laparoscopic US and CBD exploration. Physiology lab and involvement in analyzing loads of studies allows me to have better understanding of UGI functional diseases. I have access to endoscopy lists with advanced training in EUS with at least one list/week. I have written few abstracts, presenting in national conferences and meeting and publishing 2 papers as well.
The UGI team is great, the consultants are brilliant laparoscopic trainer and very supportive, rest of the MDT team were very approachable as well. My Job plan was very flexible to allow me to have an access and to benefit from as much as possible of training opportunities available.
All this has improved my technical, teaching and leadership skills in theatre. It has given me confidence going forward and will contribute to the shape of consultant surgeon I will be.
Staying in beautiful Cornwall is another brilliant addition to this fellowship making it unforgettable."
Malcolm West
St. Mark's Minimally and Maximally Invasive Colorectal Cancer (MiMICC) fellowship, London, St. Mark's The National Bowel Hospital, London North West University Healthcare NHS Trust, October 2020 - October 2021.
Current post: Associate Professor of Colorectal Surgery and Prehabilitation Medicine, University of Southampton; Honorary Consultant Colorectal and Complex Cancer Surgeon, University Hospitals Southampton NHS Foundation Trust.
"The St. Mark's fellowship is a perfect post-CCT fellowship, as it has allowed me to refine my complex cancer and minimally invasive skills preparing me for consultant life as a complex cancer surgeon. As a high-volume, national referral centre, St. Mark's provides all the depth, breath, and complexity I required to finish off my surgical training. I was exposed to a large volume of cancer cases, gaining experience in complex pelvic techniques, including total pelvic exenteration, pelvic side wall resections, sacrectomy (low and high), cytoreduction and HIPEC. I was also mentored through numerous (>150 cases) standard and extended margin laparoscopic and robotic TME, CME, and APERs. I was given the opportunity to run the firm as a consultant and actively participate in complex cancer and primary cancer MDTs, which provided me with confidence in colorectal cancer management and perioperative decision making. The St. Mark's consultant team were always very generous with their time, facilitating teaching, discussing challenging cases and encouraging attendance at sub-specialty lists. There is strong senior support to progress technical and non-technical skills on an independent basis that was hugely beneficial in accelerating my learning curve. The whole experience undoubtedly has had a positive impact on my daily practice and is now benefitting my patients. I wholeheartedly recommend St. Mark's as a place to undertake a post-CCT fellowship in colorectal cancer surgery".
Vicky Maertens
Portsmouth Robotic Colorectal Fellowship, Portsmouth Hospitals University NHS Trust, October 2020 - April 2021
Current post (March 2022): Consultant General, Abdominal and Robotic Surgery, AZ Sint Lucas Ghent and AZ Oudenaarde, Belgium
"I had the pleasure of completing a robotic colorectal fellowship at Queen Alexandra Hospital in Portsmouth. The colorectal team in this high-volume centre is very skilled and they devote a lot of their energy to teaching. The robotic teaching program is set up by Prof Jim Khan, who has developed a stepwise training curriculum to teach colorectal robotic procedures, and additionally stimulates and offers many research opportunities and projects, which have led to 2 publications so far and are still ongoing. Prof Khan is an expert in his field and has the gift of teaching. During my fellowship, I was given the opportunity to develop robotic technical skills to perform robotic colorectal procedures confidently and independently. When starting this fellowship, I had a consultancy job lined up at a hospital in Belgium, with the intent to set up a robotic program, which I have achieved. I have awakened my colleagues' interest in robotic surgery as well, and we now offer robotic colorectal and abdominal wall surgery at our hospital. These procedures clearly benefit our patients, who recover faster and have a shortened length of stay. I am obviously convinced robotic surgery is the future and I would highly recommend this fellowship."
Saurav Chakravartty
Chichester St Richard's Bariatric Fellowship, Western Sussex Hospitals NHS Foundation Trust, October 2020 - October 2021
Current post (February 2022): Consultant Upper GI and Bariatric Surgeon, Shrewsbury and Telford Hospital NHS Trust
"The fellowship gave me a good insight into the running of a Bariatric unit and experience of managing simple to complex patients. I performed 52 bypasses and 53 sleeve gastrectomies independently which has given me the confidence to start immediately as a day one consultant. The trainers are all excellent, extremely encouraging, and provide constructive feedback and a supportive environment which I feel helped me improve my operative skills in a staged manner. The use of a video based learning system helped advance my skills quite quickly after each case, which was an added advantage especially as the COVID pandemic had affected part of the fellowship. I believe the fellowship has given me the tools to manage and operate on a wide range of complex patients with obesity and understand how to run a fully functioning bariatric unit."
Mahmoud Elnaggar
North Middlesex Senior Colorectal Fellowship, North Middlesex University Hospital NHS Trust, October 2019 - September 2021
Current post (December 2021): Senior Colorectal Surgeon, North Middlesex Hospital
"I was privileged to join the North Middlesex Senior Colorectal Fellowship for 2 years. I was offered exceptionally high quality training and support, and I had the opportunity to perform more than a hundred colorectal resection procedures. This has changed my view of the whole profession and made me act with both ease and passion towards this challenging but interesting branch of laparoscopic surgery - not only for cancer patients but also in performing many resection procedures for benign pathologies. I had an excellent chance in the field of upper and lower Gastrointestinal endoscopies as well. I managed to perform hundreds of colonoscopic and OGD procedures with a massive impact on my skills in this essential field when considering a colorectal surgical career. I am happy that the impact on patient care was positive during my fellowship, where many lives were saved - even during the challenging time of the COVID pandemic."
Sarah Hassan
Christie Fellowship in Advanced Pelvic Malignancy, The Christie NHS Foundation Trust, Manchester, October 2020 - October 2021
Current post (December 2021): ST8 General Surgery in the Oxford Deanery with view to completing a further post CCT fellowship at Royal Derby Hospital
"This 12 month fellowship was invaluable to my training in Colorectal Surgery. I was involved in 250 cases; most of these were major resections, including cytoreductive/HIPEC surgery and pelvic exenterations for colorectal and peritoneal malignancy. There were excellent opportunities to learn from joint specialist oncology and surgical MDTs for the management of rectal, anal and peritoneal cancer. It has increased my confidence in MDT decision-making and understanding of treatment options for advanced colorectal cancer, as well as the management of post-operative complications following complex pelvic surgery. The advanced pelvic malignancy cases allowed me opportunities to learn from other specialties, including urology and gynaecology, which I found highly beneficial. I was very much encouraged to complete a number of research projects, one of which was shortlisted for the John of Ardene Medal (RSM). This fellowship has provided me with experience in a highly specialised unit, which has increased my expertise and skills in colorectal cancer and I would highly recommend it to others with an interest in advanced colorectal malignancy."
Rebecca Fish
Leeds St James Laparoscopic Colorectal Fellowship, Leeds Teaching Hospitals NHS Trust, April - October 2020
Current post (December 2021): Consultant Colorectal and Peritoneal Surgeon, The Christie NHS Foundation Trust, Manchester
"This fellowship was a fantastic post-CCT experience which allowed me to develop my skills and experience in colorectal sub-specialist practice, particularly complex pelvic resections and advanced and recurrent cancer. Despite undertaking this fellowship at the height of the COVID pandemic, I was still able to achieve a high volume of major colorectal resections, including multi-visceral, multi-specialty resections. The training environment and team working in theatre were superb, striking just the right balance of independence and teaching. This fellowship was the ideal preparation for independent consulting practice, ensuring that I can provide the highest quality care to my patients in the future"
Khalid Al-Hureibi
Royal Shrewsbury Hospital Advanced Laparoscopic Colorectal Fellowship, Shrewsbury and Telford Hospital NHS Trust, October 2020 - October 2021
Current post (November 2021): Consultant Colorectal Surgeon, Kettering General Hospital NHS Foundation Trust
"The Shrewsbury fellowship was a great opportunity to improve my operative laparoscopic skills. The trainers were great and very supportive. It has also enhanced my non-technical skills. There was also a great emphasis on sound peri- and intra-operative decision making. I was also exposed to early rectal cancer management and participated in MDT and TEMS procedures. The consultants in Shrewsbury were exceptional in giving me great career guidance and advice. Overall, this is a very good fellowship, and it certainly helps to transition to independent consultant practice. I strongly recommend it."
Philip Pucher
Guy's and St Thomas' Oesophago-gastric Cancer Fellowship, Guy's and St Thomas' NHS Foundation Trust, London, June 2020 - March 2021
Current post (July 2021): Consultant, Portsmouth Hospitals NHS University Trust
"This fellowship was the perfect finishing school for a senior trainee such as myself preparing to apply for consultant posts in oesophago-gastric surgery. As a high-volume unit, the team at St Thomas' have such a depth and breadth of experience in the management of complex upper GI problems - both malignant and benign - that I gained a huge amount of exposure very quickly. Importantly, the team of consultants at St Thomas' were all extremely approachable, generous with their time, and simply fun to work with and learn from. Specifically, within the fellowship period, I was able to become independent with varied approaches to various types of gastrectomy and oesophagectomy (including MIO, transhiatal, and thoraco-abdominal oesophagectomy). Flexibility within the system and supportive consultants allow fellows to tailor their exposure slightly to what they are most interested in, in terms of case mix, complex benign, endoscopy, and MDT. The fellow is strongly supported to progress both technically and in terms of non-operative decision-making on an independent basis throughout. I am now able to take forward a much greater experience in the management of complex cases (i.e. MDT decision-making) for my patients. Operatively, I have taken many of the minimally invasive techniques learned in the fellowship and continued with them in consultancy. I have already gone on to strongly recommend this excellent fellowship to several of my colleagues."
 Jeremy Huddy
Frimley Park Laparoscopic Colorectal Fellowship, Frimley Park Hospitals NHS Trust, October 2020 - April 2021
Current post (June 2021): Colorectal Fellow, Toronto, Canada
"The advanced laparoscopic colorectal fellowship at Frimley Park Hospital has been fantastic. During the 6 months, I performed all or part of 45 laparoscopic resections and gained further experience in training in these procedures. I gained exposure to the two robotic systems (Da Vinci and Versius robotic systems) used at Frimley for colorectal surgery. Whilst many of the resections were for colorectal cancer, my logbook also contains many operations for inflammatory bowel disease and I had the opportunity to attend a weekly IBD MDT. Colorectal operating lists take place almost every day with two weekly rectal cancer lists. All consultants are enthusiastic trainers contributing to a fantastic high quality learning environment that has allowed me to progress and gain the confidence needed to make the transition into independent practice. During my time at Frimley I was also able to establish several research projects, several of which have now been disseminated. I would highly recommend this fellowship."