Plastic & Reconstructive Surgery Fellowships
RCS Senior Clinical Fellowships in Plastic & Reconstructive Surgery
This page includes Plastic and Reconstructive Surgery Fellowship programmes which have been approved under the RCS Senior Clinical Fellowship Scheme, and a gallery of recent Plastic & Reconstructive Surgery Fellows.
Applying to be a Fellow
If you would like to be a RCS Senior Clinical Fellow, you will need to contact the Supervisor / Lead Consultant of the Fellowship programme you are interested in. Ask the Supervisor / Lead Consultant if or when there is a vacancy for a Fellow. They will tell you how to apply, if appropriate. Please go to the appropriate Fellowship programme listed below for more information.
Coventry Microsurgery and Major Trauma Fellowship
Based at: University Hospitals Coventry and Warwickshire NHS Trust
Surgical Specialty Association approving: BAPRAS & BOA
Approval period: Initially approved April 2016; reapproved September 2019 - August 2022
Supervisor / Lead Consultant: Miss Joanna Skillman, Consultant Plastic Surgeon
Fellowship duration: 12 months
Stated learning outcomes:
Completion of assessment in specialised skills in trauma assessment and multidisciplinary management.
Supervision and assessment to demonstrate increasing independence and complexity in soft tissue trauma management.
Multi source feedback from team.
Self - reflective diary of achievements.
Completion of an audit cycle.
Submission of a project to a peer reviewed journal.
Clinical competencies to be achieved:
Assessment, decision making, completion and follow up review of all types of soft tissue trauma.
Development of surgical skills in trauma and microsurgery including delivery of emergency surgical care ( fasciotomies, debridement), decision making and reconstructive options (local and distant flap reconstruction, amputation).
Skills in microsurgical reconstruction in an acute and delayed setting
Communication and working within a multidisciplinary team including with senior and junior colleagues and paramedical staff.
Number of main operations the Fellow could expect to be involved in:

Independent, actual numbers from last Fellow (including P (Performed) and STS (Supervised – Trainer Scrubbed):
Free flap - 50  (gracilis, scapular, LD, DIEP, ALT)

Local flaps - 15

Arterial or Venous anastomosis - 82

Debridement of lower limb injury - 71
Fellows awarded Fellowship Certificate (dates of Fellowship):
Joseph Hardwicke (May 16 - Feb 17)

Katy Wallis (Aug 17 - Aug 18)

Andrew Robinson (Aug 18 - Jul 19)

Fellows' feedback
A summary of final feedback from the three most recent completing Fellows

1.Learning Outcomes

"I achieved all of the learning outcomes as specified in my learning agreement"

Strongly disagree |
Disagree |  x
Neither agree nor disagree |
Agree |
Strongly agree |  x  x

2.Service : Training Balance

Please indicate the balance between service and training in your clinical activities:

Mostly service |
More service than training |
About equal |
More training than service |
Mostly training |  x  x  x

3.Overall rating

How would you rate the Fellowship post overall, from 1-5? (1=very poor, 5=very good)

1
2
3  x
4
5  x  x

Would you recommend this post to a colleague?

Yes |  x  x
No |  x
Supervisor's comment:
"I would like to thank the Fellows for their feedback, which allows UHCW to adapt and improve the fellowship. I am disappointed that one recent Fellow was not completely satisfied. Many opportunities were available to meet their objectives during the fellowship. If they had mentioned any concerns during the formal (regular appraisals) or informal (weekly in theatres) discussions, the mainly supernumerary post could have been easily adapted to completely fulfil their needs. Despite their overall comments about the Fellowship, I am delighted this fellow has secured a lower limb trauma and reconstruction consultant post and hope that his experience of 67 free tissue transfers, 174 microanastomoses (92 independently) and 181 lower limb reconstructions including ALT, MSAP, scapular, parascapular LD, Soleus, medial planter, dorsalis pedis and fillet of foot flaps will provide some him with confidence in his new role. This fellow's logbook shows 733 procedures during the year, which aligns very favourably with the expected number of main operations for the Fellowship. My email address is joanna.skillman@uhcw.nhs.uk if any prospective Fellows would like to discuss the programme with me."
Gallery of RCS Senior Clinical Fellows in Plastic and Reconstructive Surgery
Joseph Hardwicke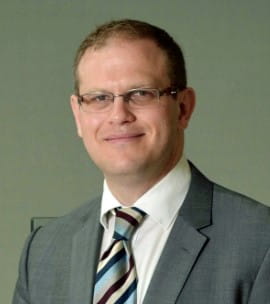 Coventry Microsurgery and Major Trauma Fellowship, University Hospitals of Coventry and Warwickshire NHS Trust, May 2016 to February 2017
Current (July 2017) post: Consultant Plastic Surgeon, University Hospitals of Coventry and Warwickshire NHS Trust
"As the inaugural Fellow on this programme I was able to carve out a definitive role as a Microsurgeon in a busy Major Trauma Centre, focussing on both emergency and elective microsurgery. The greatest achievement was the attainment of a substantive Consultant post within the host institution. It allowed me to enhance my microsurgical technique, as well as aid my reconstructive algorithm development in a variety of complex major trauma patients. The Fellowship was well supported, both in clinical and academic terms, and I have continued this into my Consultant job plan. I personally feel that the RCS Senior Clinical Fellowship has brought even more cohesion to the Trauma and Orthopaedic and Plastic Surgery departments, and I feel that I really got to make a difference to a large number of patients. I would thoroughly recommend this post to individuals with a microsurgical and general plastic surgery interest."