Neurosurgery Fellowships
Functional & Epilepsy Fellowships
Functional Neurosurgery Fellowships
Hydrocephalus Fellowships
Neuro-oncology Fellowships
Neurosurgery Spine Fellowships
Neurotrauma Fellowships
Neurovascular Fellowships
Paediatric Neurosurgery Fellowships
Pituitary Fellowships
Skull Base Fellowships
Gallery of RCS Senior Clinical Fellows in Neurosurgery
The gallery below provides information about neurosurgery fellows under the Scheme.
Ahilan Kailaya-Vasan
King's Neurovascular Fellowship, King's College Hospital NHS Foundation Trust, London, August 2018 - July 2019
Current post (June 2020): Consultant Neurosurgeon (Neurovascular), King's College Hospital, London
"The King's Neurovascular Fellowship provided me with the opportunity to consolidate the complex competencies necessary to function as a neurovascular surgeon – from decision-making to operative management. The unit consistently has one of the highest neurovascular caseloads in the country and as the longest established neurovascular fellowship it is well placed to understand how to precisely match this caseload to needs of a fellow. All the previous fellows have subsequently been appointed consultants with a neurovascular interest. I have gained the most from understanding the set-up outside of the operating theatre - this infrastructure is uniquely evolved in King's. I am sure I will be able to apply what I have learned to my own practice as a neurovascular consultant."
Anouk Borg
Oxford Pituitary and Anterior Skullbase Senior Clinical Fellowship, Oxford University Hospitals NHS Foundation Trust, August 2019 - April 2020
Current post (May 2020): Oxford Senior Clinical Fellowship in Skull Base and Vascular Neurosurgery
"By completing this prestigious fellowship I have gained the ability to perform endoscopic pituitary surgery independently. By working in a high volume pituitary centre I was exposed to a vast array of sellar and suprasellar pathology and now I feel confident in taking up consultant practice and managing pituitary patients. During the time I spent in post I helped develop the 24 hour discharge protocol thus facilitating the safe early discharge of post op pituitary patients. I also had the opportunity to attend other skull base lists and I attended an endoscopic neurosurgery cadaveric course which was very informative. The fellowship's supervisor is an excellent trainer who sets time aside for training and plans the lists accordingly. He is also very supportive in general. I highly recommend this fellowship."
Kat Whitehouse
Wessex Neuro-oncological Surgery Fellowship, University Hospital Southampton NHS Trust, May 2019 – December 2019
Current post (April 2020): Locum neuro-oncology surgeon, University Hospital Wales

"This is a great fellowship to prepare the fellow for becoming a consultant neuro-oncology surgeon, where the fellow acts as a valued member of the tight-knit neuro-oncology MDT. There is plentiful experience of awake craniotomies, day case surgery and use of 5-ALA in a unit that is used as an example of superlative practice in national reports such as GIRFT. The fellowship supervisor Mr Grundy also has roles within the hospital management structure and national advisory bodies (including BNOS and the SBNS), allowing for an understanding of national practices and managerial experience within the role. I feel well-equipped to translate these skills into my consultant practice and help other units develop an efficient oncology service with the optimal care and range of resources for their patients."
Basel Alromhain
Leeds Anterior Skull Base Endoscopic Fellowship, Leeds Teaching Hospitals NHS Trust, August 2018 - August 2019
Current post (November 2019): Locum Skull Base Consultant, Aberdeen Royal Infirmary
"Leeds Anterior Skull Base Fellowship was a fundamental year in my neurosurgical training. It is a well organized Fellowship focusing on the anterior skull base pathologies and the different endoscopic approaches. During this year - by attending theatre lists, clinics, and the joint pituitary MDTs - I have developed decision-making skills and very good endoscopic surgical skills to perform at a junior consultant level. I also had a good opportunity to participate in research projects and audits to improve the quality of service and patients' outcomes. I was supported by my mentors to attend courses and present at skull base conferences."
Hani Marcus
NHNN Pituitary Fellowship, National Hospital for Neurology and Neurosurgery, UCLH Foundation Trust, London, August 2018 - August 2019
Current post (October 2019): Consultant Neurosurgeon, National Hospital for Neurology and Neurosurgery, London
"The Queen Square Fellowship has been outstanding training. The centre enjoys the busiest pituitary practice in the United Kingdom and is very well organised, with weekly dedicated pituitary MDTs and clinics. I have had the opportunity to perform approximately 150 endoscopic and pituitary surgeries over the last year, including many extended endoscopic approaches, under expert supervision. There has also been ample opportunity for me to be involved in research, and there are many ties with the Queen Square Institute of Neurology. I would thoroughly recommend the Fellowship to anyone with an interest in endoscopic and pituitary surgery, and feel it has been an excellent preparation in all aspects of becoming a safe and successful Consultant."
Amr Mohamed
Oxford Pituitary and Anterior Skullbase Senior Clinical Fellowship, Oxford University Hospitals NHS Foundation Trust, August 2018 - July 2019
Current post (October 2019): Locum Consultant Neurosurgeon, University Hospital of Wales, Cardiff
"The Fellowship has provided me with huge experience in the holistic management of pituitary disorders' both surgical and non-surgical management. During the Fellowship, attending the Endocrine-Neurosurgery joint  pituitary MDTs and clinics and Skull Base MDTs helped significantly to teach me the decision-making process in this complex field. The operative skills taught and mentored were the endoscopic transphenoidal and extended transphenoidal approaches for pituitary and anterior skull base lesions and supraorbital mini-craniotomies for anterior skull base lesions. I was encouraged to participate in research activities and attend and present in subspecialty meetings. The Fellowship teaches you to perform as a junior Consultant. Non-clinical skills are taught as well, such as clinical governance, audits, teaching activities and general NHS policies. I cannot praise this Fellowship highly enough, and I can wholeheartedly say that this Fellowship was instrumental in my career development to be able to provide high-quality safe service for the patients."
Rob Iorga
Imperial Skull Base Fellowship, Imperial College Healthcare NHS Trust, London, February - August 2018
Current post (April 2019): Senior Vascular and Skull Base Fellow, John Radcliffe Hospital, Oxford
"The Imperial Skull Base Fellowship was an extraordinary learning experience and I cannot recommend it highly enough. I have improved my skills in this field significantly and gained confidence in decision-making and operating independently. This experience will greatly benefit the health care quality of my future patients."
Mihai Danciut
Leeds Neurovascular Fellowship, Leeds Teaching Hospitals NHS Trust, January 2018 - January 2019
Current post (April 2019): Locum Consultant in Neurovascular and Skull Base Surgery, Hull University Teaching Hospitals NHS Trust
"This Fellowship provided me with a deep understanding of the micro-neurosurgical techniques and principles of neurovascular surgery. The neurovascular service runs at a first class level, in accordance with the existing evidence and technology in the field. The supervising neurovascular Consultants are truly remarkable in surgical and teaching skills. Apart from performing a large number of neurovascular operations under experienced senior guidance, I was encouraged and supported to get involved and present in subspecialty conferences, and in departmental teaching, audit, research and clinical governance. These enabled me to achieve a comprehensive exposure to all aspects of neurovascular surgery and fulfill the necessary requirements for a Consultant neurosurgeon. The working environment is fantastic and collaboration with the endovascular service is very tight. The experience of this Fellowship has empowered me with knowledge, skills and confidence in dealing with neurovascular patients to the highest standard."
Asim Sheikh
Anterior Skull Base Endoscopic Fellowship, Leeds Teaching Hospitals NHS Trust, August 2017 - August 2018
Current post (October 2018): Locum Consultant Neurosurgeon, Leeds General Infirmary
"This Fellowship, carried out under supervision of Mr Nick Phillips, allowed me to gain valuable experience in all aspects of Anterior Skull base Neurosurgery. I was involved in managing patients from clinic through to their operation and follow up care. I managed to establish next day discharge service for pituitary surgery in our department, developed a patient information leaflet and organised the Leeds Endoscopic Skull base course. The experience gained during this Fellowship enabled me to take up the post of Consultant Neurosurgeon with specialist interest in Skull Base Neurosurgery."
Angelo Pichierri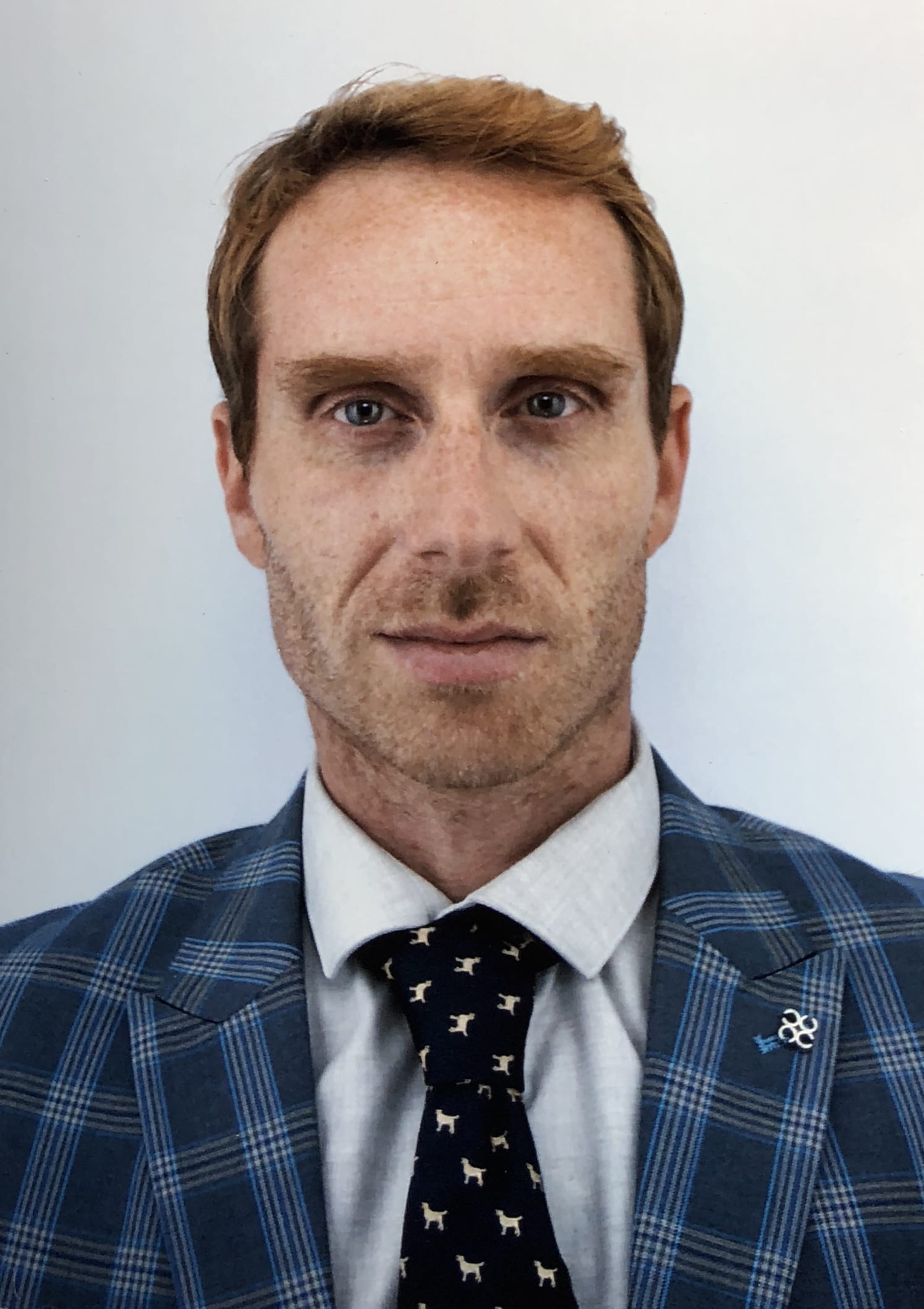 North Bristol NHS Trust Surgical Neuro-oncology Fellowship, June 2016 - July 2017
Current post (June 2018):Epilepsy Surgery Senior Clinical Fellow, North Bristol NHS Trust
During my fellowship I learned the value of a MDT assessment and discussion; I learned how to master the use of cutting edge surgical technologies (awake, ioMRI, US) which enable surgeons to achieve greater resections with less morbidity; I fine-tuned my microsurgical technique and my confidence in using power instruments such as the ultrasonic aspirator. I contributed keeping information centralised and available to all the members of the team by building a customised internal database, which I have now also adapted and improved for my current position as an epilepsy fellow; I contributed to the imaging and neuropsychological planning of surgeries by building exhaustive 3D segmentation models of specific tumours and nearby structures, and by liaising with the speech and language therapists in the selection of tests to administer to patients with tumours in eloquent areas, according to the tumours' locations and networks involved. I submitted a paper (under review) about the use of the intraoperative MRI +/- awake surgery in gliomas. Overall, I provided the best care I'm capable of, both from a clinical/humane and technical/surgical viewpoints. The good feedback I received from my patients confirmed to me they felt treated as individuals and each of them received the best and most contemporary treatment possible, according to their needs and expectations."
Ian Anderson
RCS Senior Clinical Fellow, Neurovascular Neurosurgery, King's College Hospital NHS Foundation Trust, London, February 2017 to February 2018
Current post (April 2018): Consultant Neurosurgeon (Neurovascular and Skull Base), Leeds General Infirmary
"My fellowship at King's provided me with unparalleled exposure and experience of neurovascular surgery. I was able to build upon my previous experience in the field and to develop an in-depth understanding of the surgical techniques and underlying evidence base for decision-making in neurovascular surgery. The Fellowship has given me the confidence and competence to lead a neurovascular MDT within my own unit and to feel fully prepared to manage all of the patients that I have encountered;  providing them with what I believe to be the highest standard of care."
Konstantinos Barkas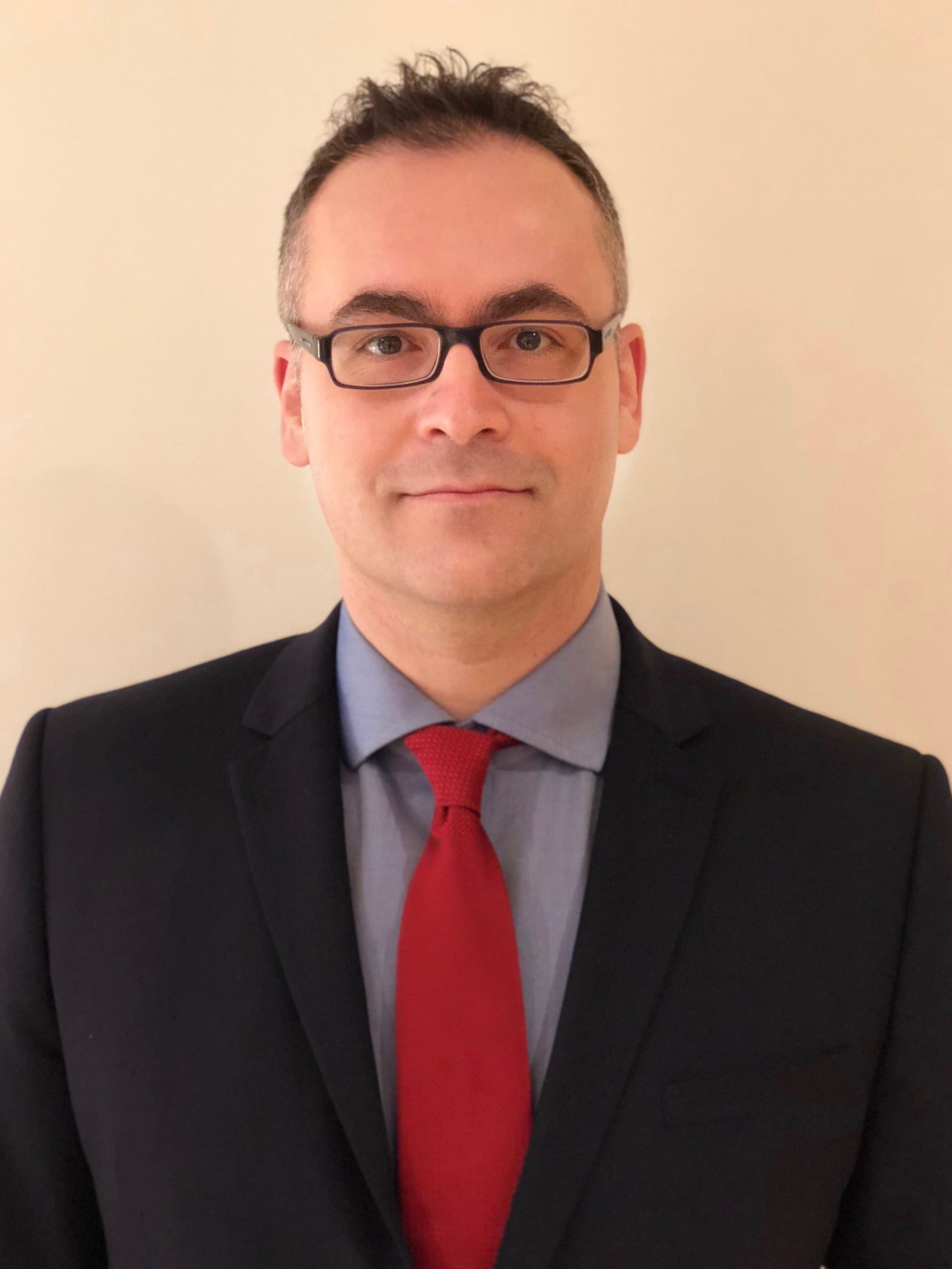 Endoscopic Pituitary and Skull Base Fellowship,King's College Hospital, London, August 2015 - July 2016

Current (January 2018) post: Locum Consultant Neurosurgeon, King's College Hospital
"The post provides exposure to all aspects of Skull Base Surgery (anterior, lateral and posterior) as well as endoscopic procedures. This is a unique combination in the UK. Both of the trainers are polite, patient, willing to teach and create a strong educational environment to ensure the patients get the best multidisciplinary care. The teams that are associated with the fellowship (namely the Skull Base and the Pituitary) are very well organised, with excellent relationships amongst disciplines and well established databases. This is an intense training opportunity in all aspects of Skull Base surgery, with the opportunity to perform a large number of operations with expert supervision. It is also the best step prior to becoming a consultant. The fellowship improves patients' care by training surgeons in this demanding subspecialty of neurosurgery, dedicated to the management of this rare group of tumours. Highly recommended."
Seyed Alireza Alavi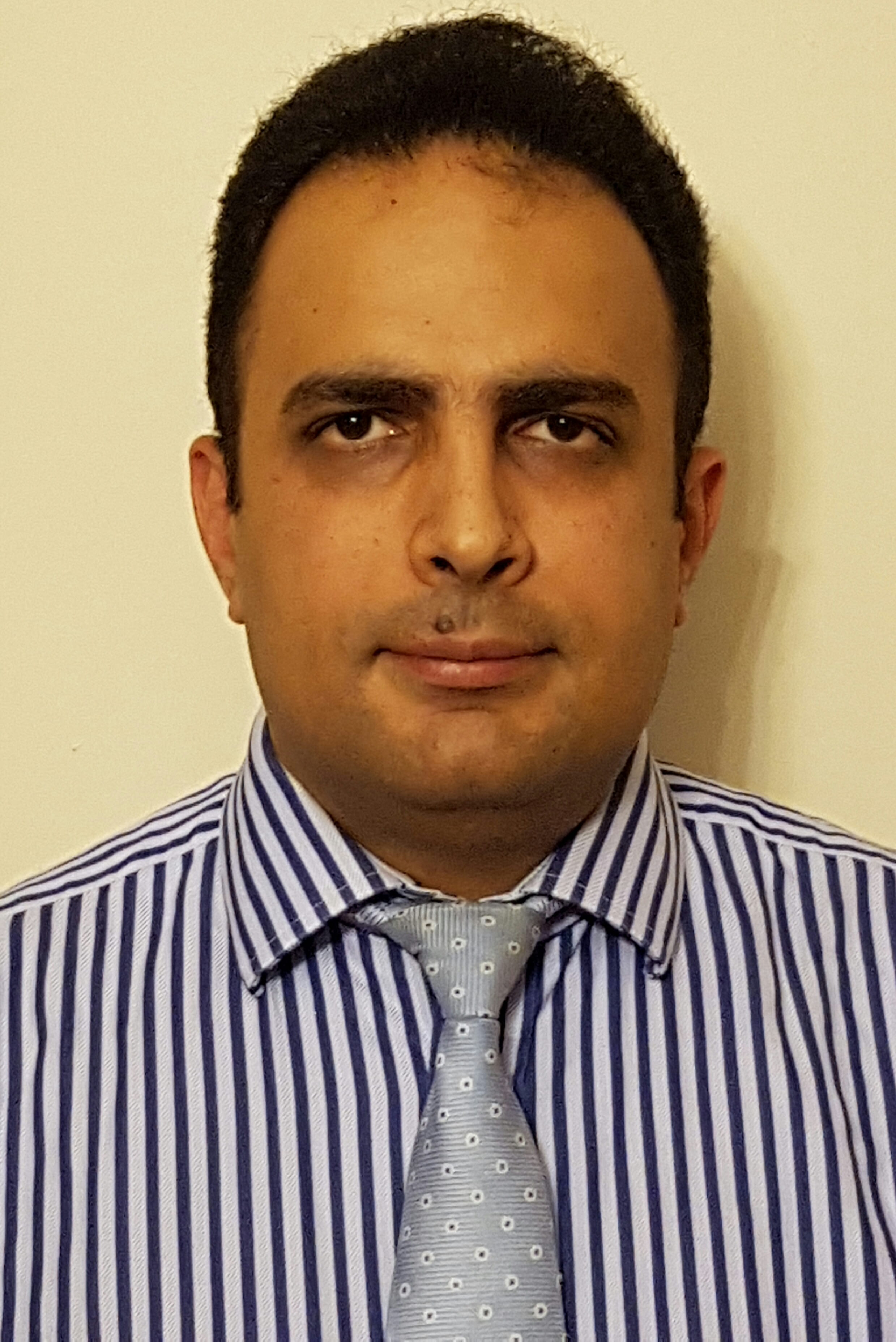 Anterior Skull Base Endoscopic Fellowship, Leeds Teaching Hospitals NHS Trust, August 2016 - August 2017
Current (December 2017) post: Consultant Neurosurgeon, Brisbane, Australia
"This was a very comprehensive fellowship covering all aspects of endoscopic anterior skull base neurosurgery, which has prepared me to take on this practice independently. I had the privilege of being supervised and trained by neurosurgery consultants, Mr Phillips and Mr Tyagi, and ENT Consultants, Mr Nix and Mr Wilson, and gained satisfactory experience in this subspecialty. I received full support to design, set up and run on-going research projects and managed to have multiple national and international presentations and publications during my fellowship. In collaboration with Leeds University and with support of neurosurgery and ENT colleagues, I managed to establish a sponsored endoscopic hands-on cadaveric skull base course, which will be run every year at Leeds University. Considering the invaluable clinical skills and academic experience this Fellowship provided, I believe patients will receive benefit from the level of competency I gained during my training in Leeds."
Deb Roy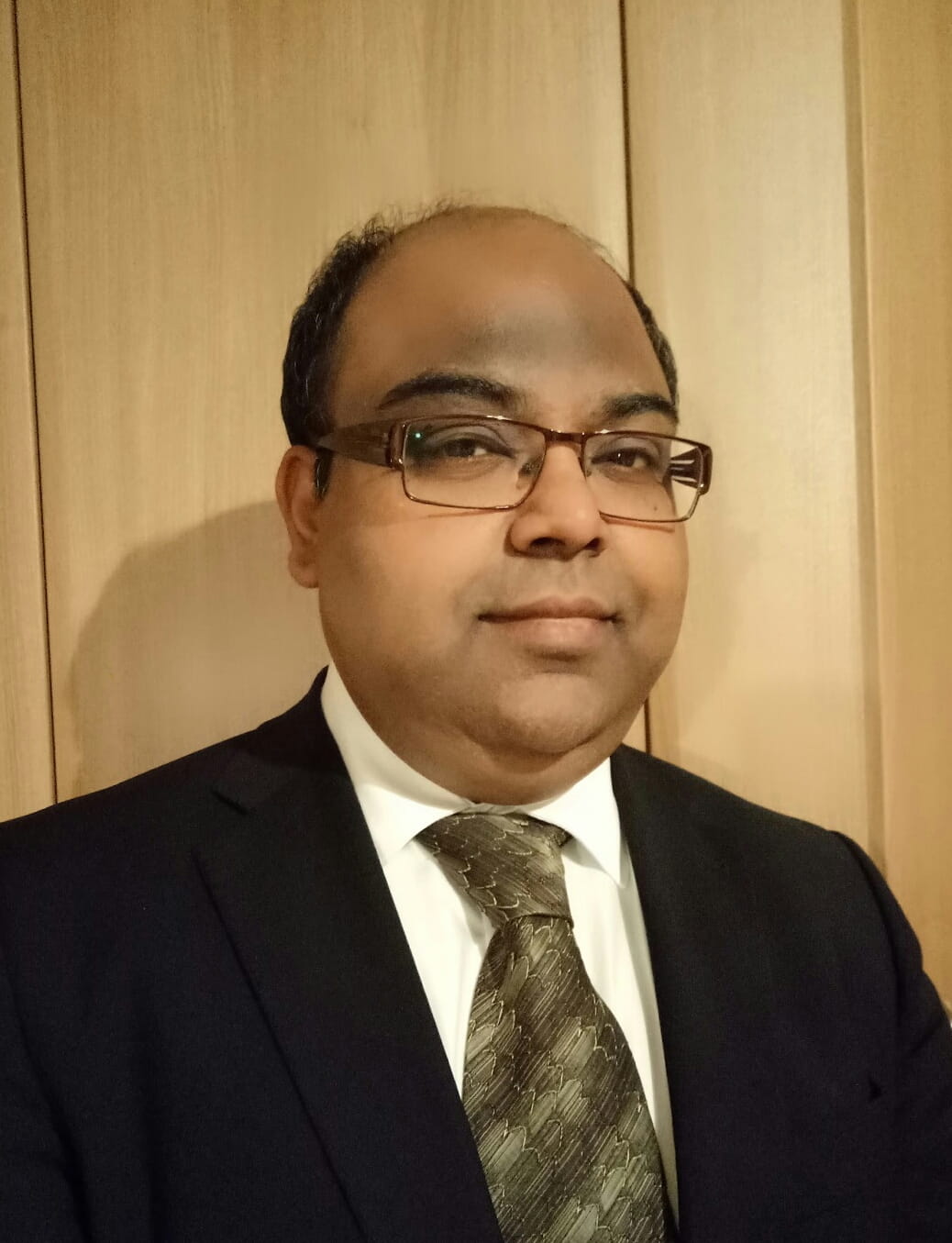 Salford Royal Neurosurgery Spine Fellowship, Salford Royal Foundation Trust, October 2016 - July 2017
 
Current (October 2017) post: Consultant Spinal Neurosurgeon, Queen Elizabeth Hospital, Birmingham
 
"I found the spinal neurosurgery fellowship extremely helpful in preparing me for independent practice. I was exposed to all aspects of adult spine, which included elective degenerative spinal conditions, trauma, tumours (primary and secondary) including intradural, intramedullary and extramedullary, and infection. I was exposed to both conventional and minimally invasive spinal techniques. I also got exposure to the use of O-arm. I also actively participated in general neurosurgery on call, which helped me keep my skills up to date in dealing with cranial emergencies as a consultant. I would recommend this Fellowship highly to all trainees (Neurosurgery and Orthopaedics) who are thinking of specializing in spine."
Adam Williams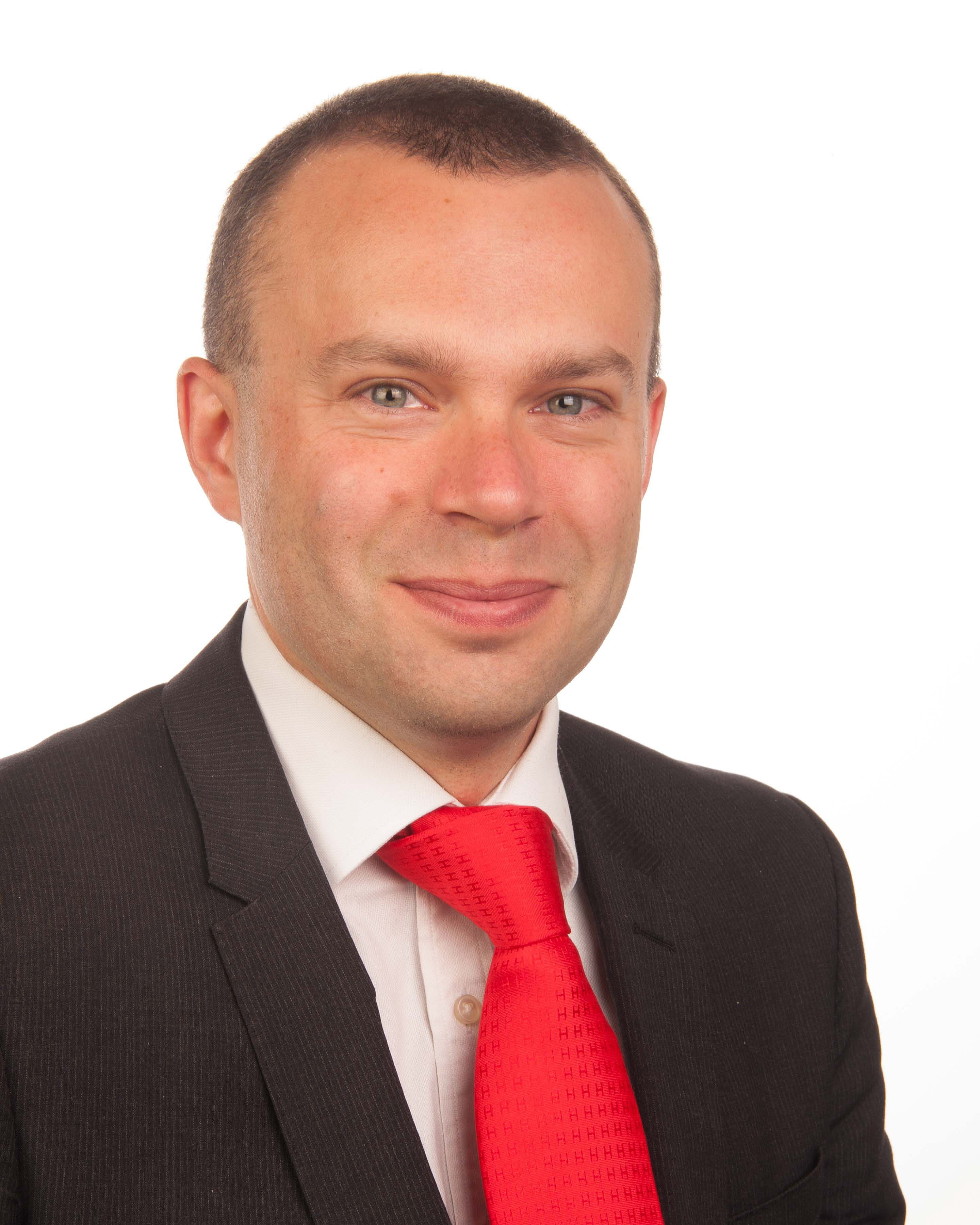 Oxford Endoscopic Pituitary and Skullbase Neurosurgery Fellowship, Oxford University Hospitals NHS Trust, August 2016 to July 2017
 
Current (August 2017) post: Consultant Neurosurgeon, Southmead Hospital Bristol
 
"This fellowship has allowed me to develop all the key skills required of a consultant pituitary neurosurgeon, with comprehensive exposure to both endoscopic transphenoidal surgery and also minimally invasive skull base approaches. Over the course of this year I have been well supported to become a proficient and safe endoscopic surgeon and to run sub-specialty pituitary clinics and multidisciplinary meetings. I have also been afforded opportunities to undertake appropriate research and attend sub-specialty conferences to enhance my learning. More broadly, this fellowship has been an excellent education in all aspects of becoming a successful and safe consultant. I have developed a deeper understanding of Trust governance, key departmental management issues and wider NHS politics. This fellowship provides a complete armamentarium of skills to make the transition to a consultant a comfortable experience, in the knowledge that you an provide first class care for your patients, and I cannot recommend it highly enough."
Ankur Saxena
Salford Royal Neurosurgery Spine Fellowship, October 2015 - October 2016

Current (February 2017) post: Consultant Neurosurgeon, Manchester Centre for Clinical Neurosciences, Salford Royal Hospital, Manchester

"The Fellowship provided me with excellent exposure to all aspects of spinal surgery. In addition to the operative experience, I was supported to enhance my experience by attending various courses and conferences to get a different perspective on management of spinal disorders by various experts around the world. All this equipped me with the knowledge, skills and confidence to perform as a Consultant spinal neurosurgeon to provide the highest quality care for my patients."