Celebrating women in surgery
30 Profiles of women in surgery
To celebrate the 30th anniversary of Women in Surgery at RCS England, we asked members to nominate a colleague, friend or mentor who has inspired them in their careers. Congratulations to all the nominees who continue to encourage, enable and inspire women to fulfil their surgical career ambitions.
Thakshyanee Bhuvanakrishna
'Thashi has gone out of her way to support junior doctors at all levels (including teaching and simulation sessions out of her work schedule), ensuring medical students have the best learning experience with nothing but a smile on her face. She cares for our development, is always there where needed and deserves to be recognised for her unconditional passion towards helping the next generation of surgeons.' Nominated by: Yamen Jabr
Thakshyanee Bhuvanakrishna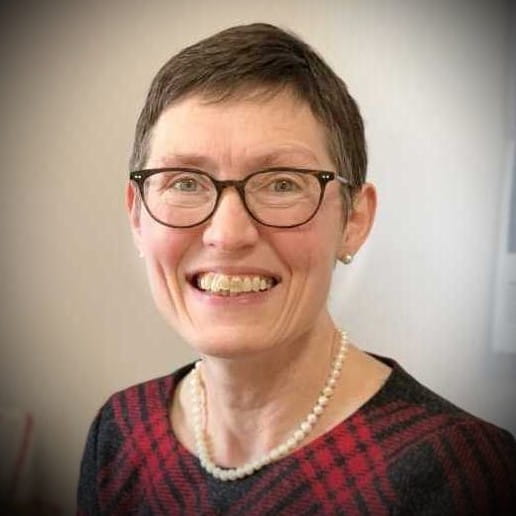 Rachel Bright Thomas
'As a foundation doctor, after male supervisors told me I should choose "family-friendly" non-surgical specialties as a female, she encouraged me to engage with all opportunities and started me on my surgical career pathway.' Nominated by: Panchali Sarmah
Rachel Bright Thomas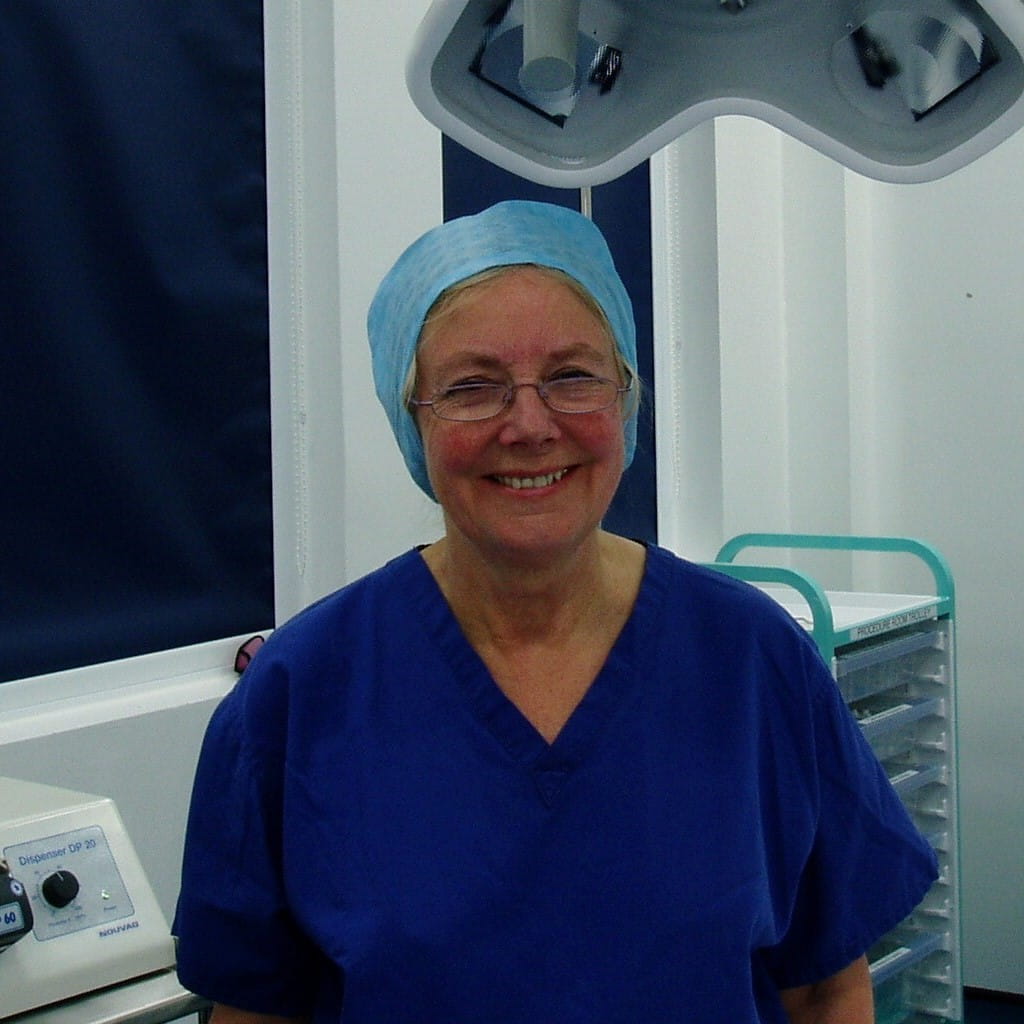 Marie South
'She was my TPD from 1996-2003 and did so much to encourage the female trainees as a positive role model to us all and mentor to many of us. At that time there were very few female consultant surgeons let alone TPDs. She epitomised #LiftAsYouClimb and there are many other female surgeons who also owe their successful careers to her. Her example continues to act as a guide for me even now.' Nominated by: Ginny Bowbrick 
Marie South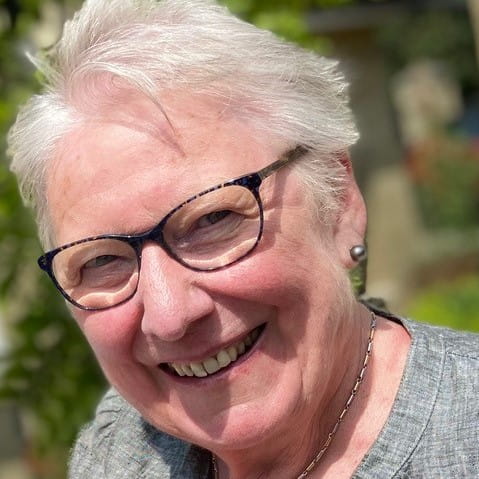 Linda de Cossart
'Wonderful supportive colleague who dedicated her working life to ensuring the best quality of training for her trainees and the best care for her patients.' Nominated by: Averil Mansfield
Linda de Cossart
Kate Hancorn
'She's one of the few female trauma surgeons in the UK/world! She's the first one at the Royal London, one of the youngest has two children and managed to get where she is before 40 years old even with kids. She's super supportive to all trainees but has been especially to me as a fellow female trainee who also wants to do trauma surgery and has three kids. She works so hard, takes on so much extra work and is a total inspiration to everyone.' Nominated by: Victoria Pegna
Kate Hancorn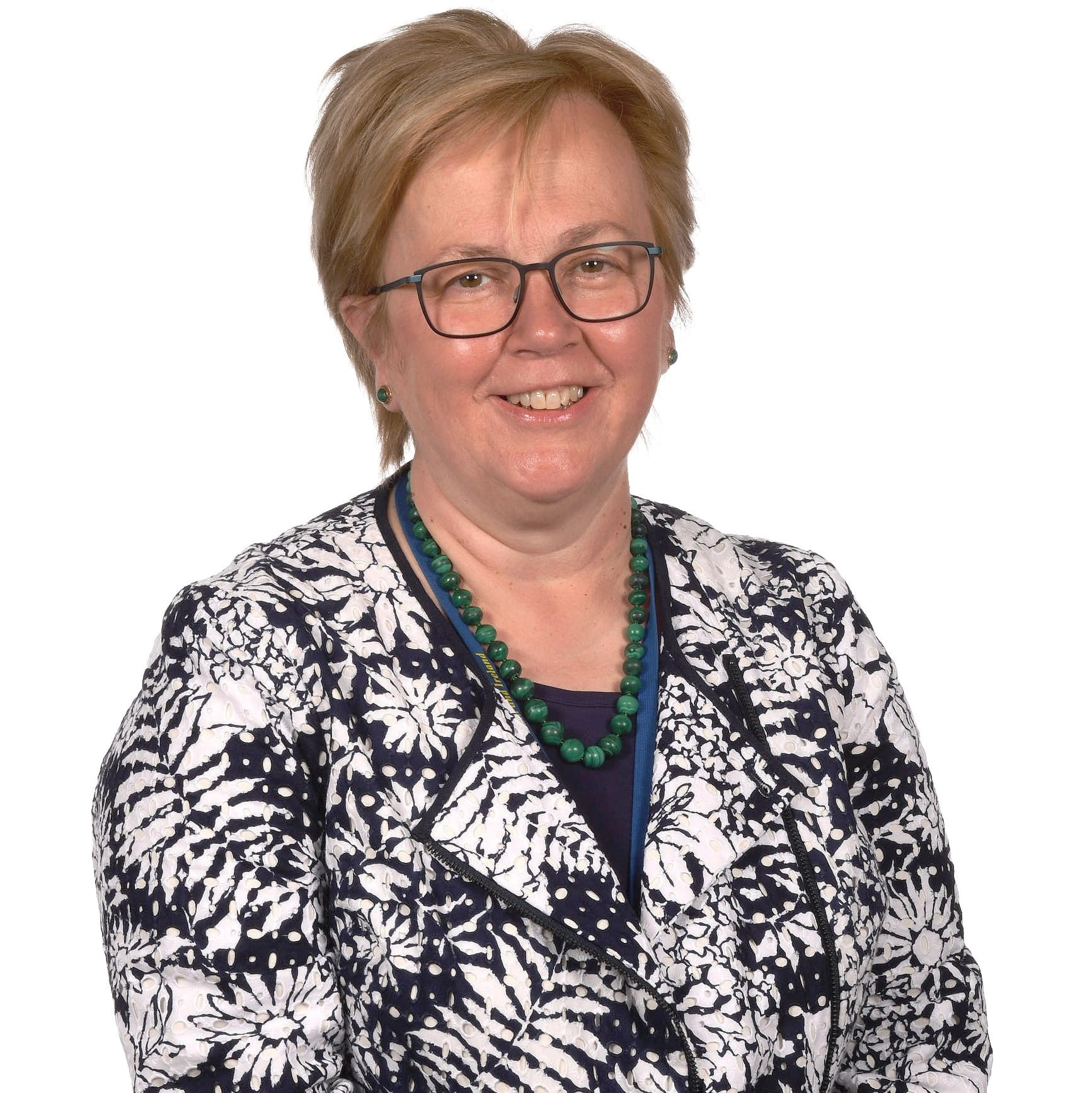 Jane Patterson
'After 40 years as a woman in surgery Jane has only just retired. Articulate, assertive, talented and resilient, she continues to support her colleagues, mentor her juniors, and inspire yet another generation of future surgeons.' Nominated by: Prita Daliya
Jane Patterson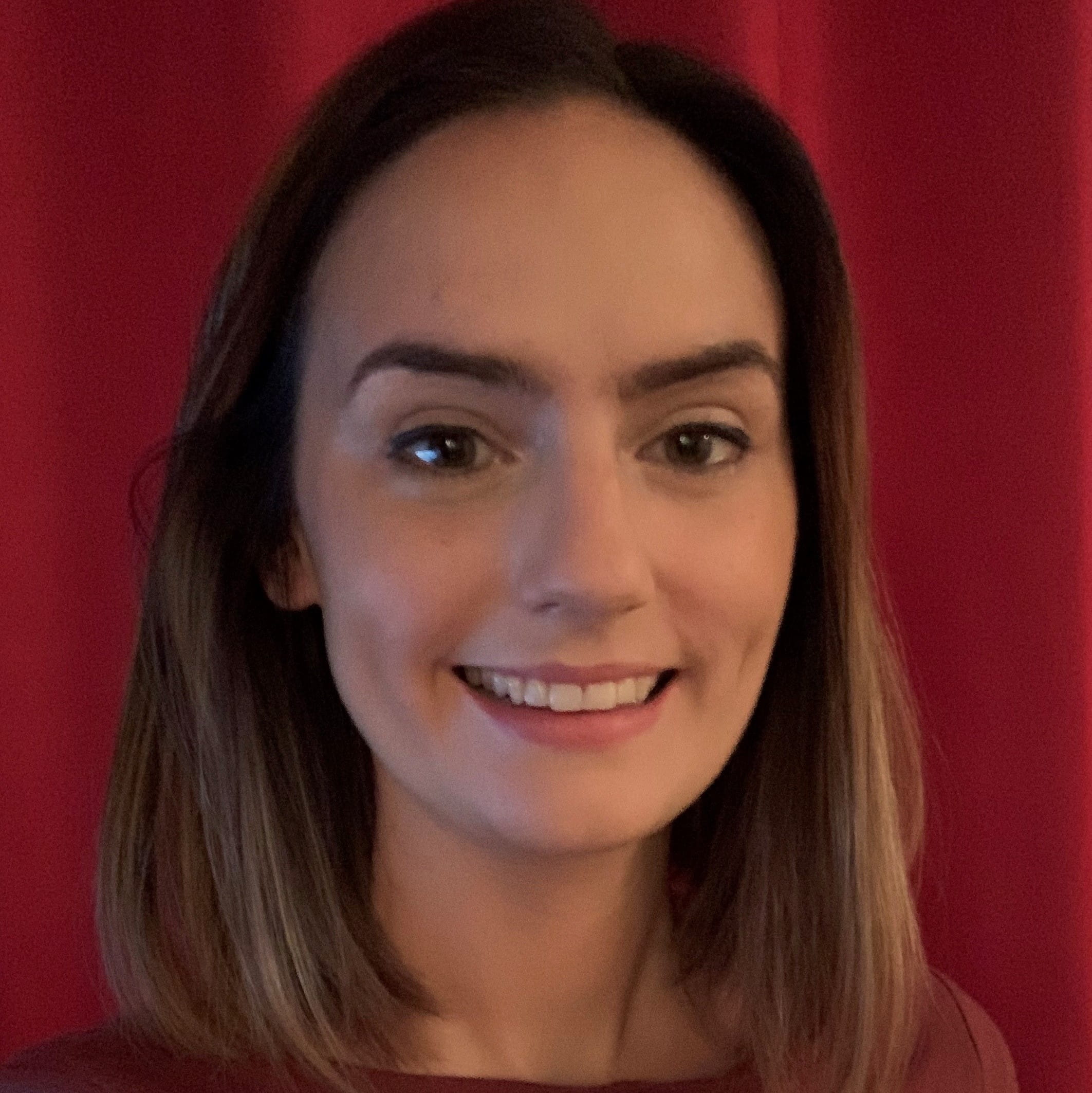 Helena Gresty
'She works hard, shows extraordinary care for patients, and supports juniors (in terms of encouraging theatre time and stepping up, but also in terms of emotional well-being). She is open and honest in her feedback. And really nurturing of her junior colleagues.' Nominated by: Clio Kennedy
Helena Gresty
Clare Marx
'Clare has been the most amazing inspiration and role model, a groundbreaking woman in surgery who always finds time to support and mentor other women in surgery, truly an extraordinary example to us all!' 
Nominated by: Patricia Boorman
Clare Marx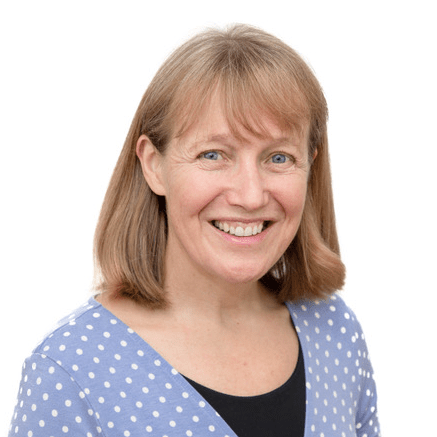 Helen Witherow
'I spent a week with her 8 years ago as a 3rd-year medical student. Her kindness, encouragement and gentle brilliance fueled my interest in surgery and I realised I didn't have to fit a personality type to succeed. She will most likely be unaware of the impact she had, but I'm very grateful to her.' Nominated by: Nicky Seymour
Helen Witherow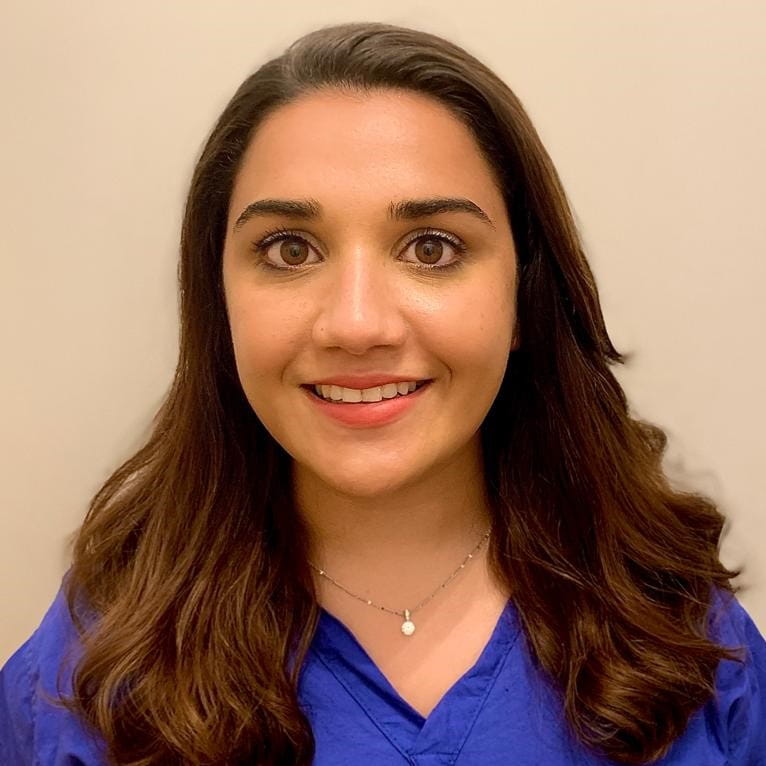 Hannah Byrne
'Hannah is an incredible mentor to me, who went out of her way multiple times no matter how busy she was to motivate and teach me to make me a better doctor and support me in every way possible during my career so far. It is really inspiring to see such incredible female surgeons paving the way for us.' Nominated by: Aastha Chawla
Hannah Byrne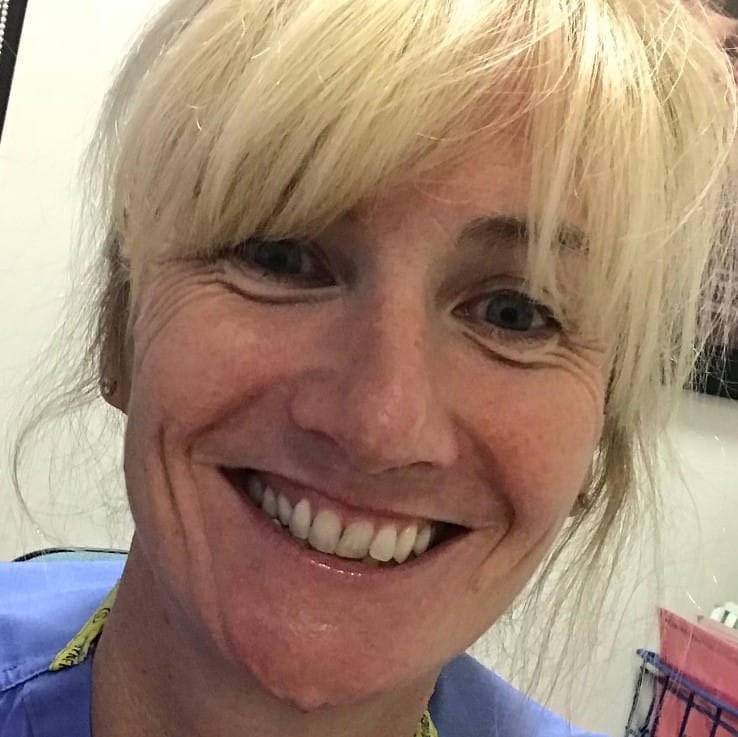 Gillian Tierney
'Miss Gill Tierney has been an inspirational leader and female surgeon for me. Not only is she a compassionate and caring individual, she is a great surgeon and has promoted female leadership in roles such as higher surgical training programme director, is current head of school HEEM and deputy President of ASGBI. She encourages others to reach their full potential, male and female alike and leads by example.' Nominated by: Elizabeth Gemmill
Gillian Tierney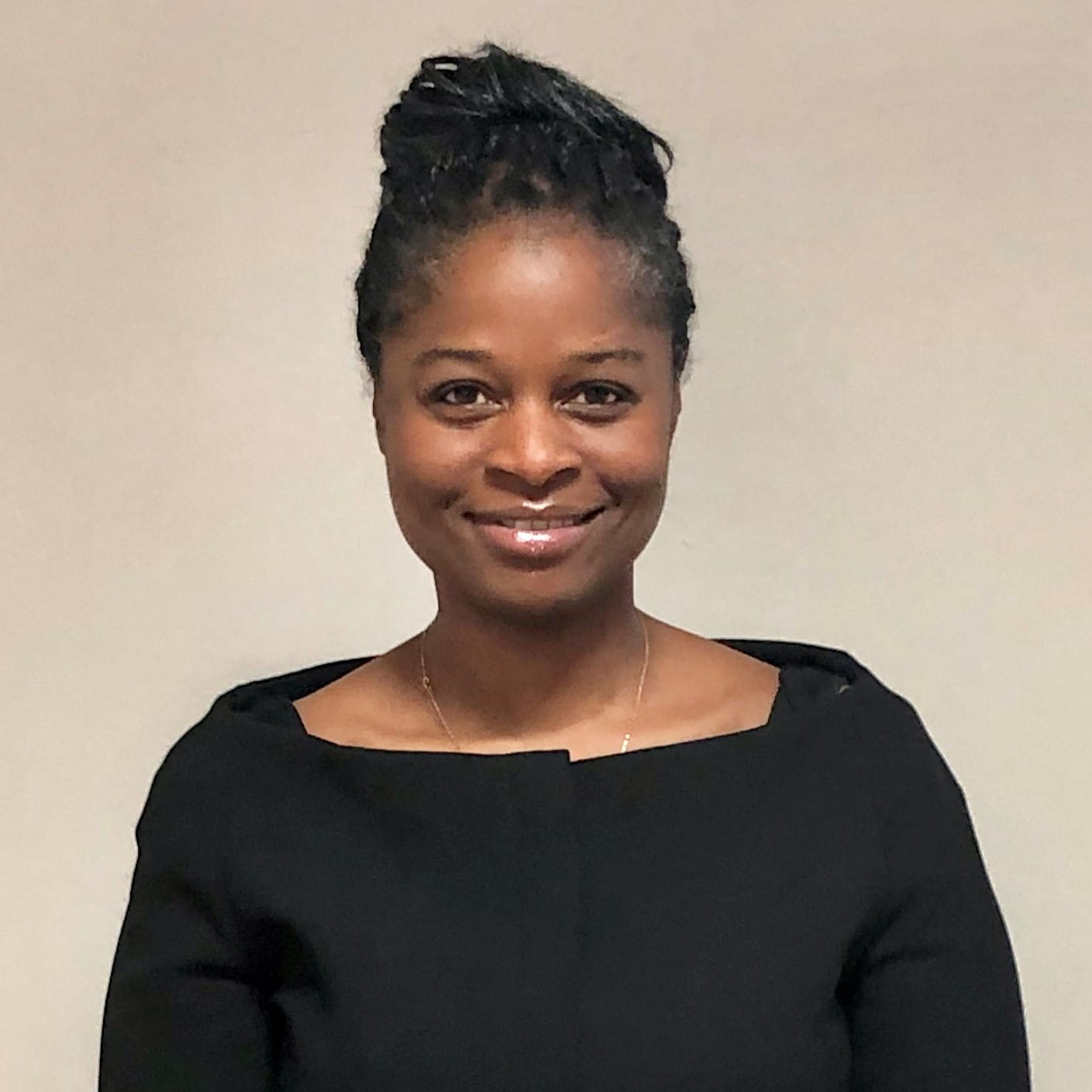 Georgette Oni
'Ms Oni is very patient and always makes time to discuss complex or interesting cases with trainees. She inspires confidence in others and values training the "surgeons of the future". She is kind and friendly, and an excellent colleague to work with. Apart from her busy lifestyle, in her free time, she enjoys doing charitable works to help with medical care in developing countries. She has been an excellent mentor and truly deserves recognition for her great work.' Nominated by: Whitney Chow
Georgette Oni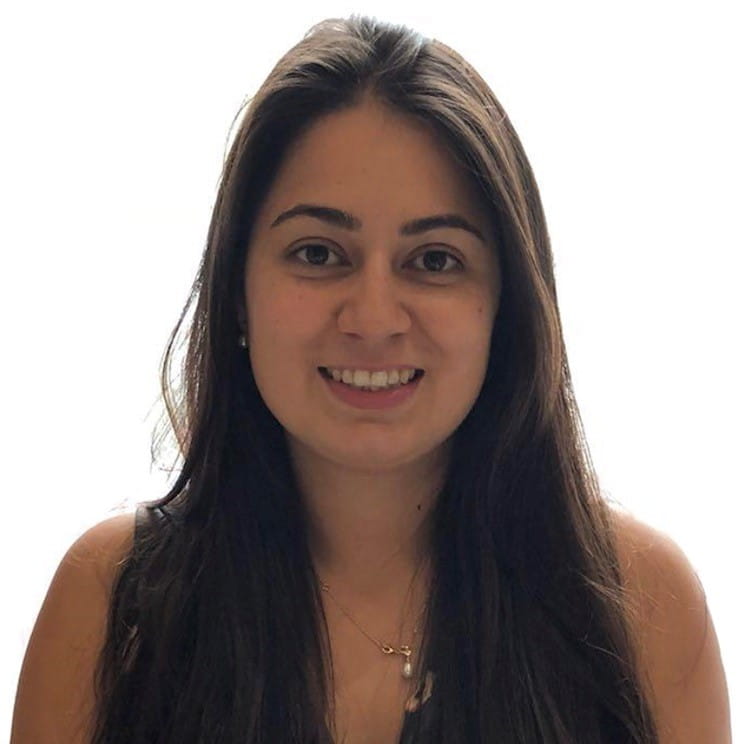 Emma Fossett
'She is a compassionate surgeon with immense teaching ability. She has mentored multiple junior doctors and has led by example in patient advocacy and clinical acumen. Over the last year she has created an international teaching programme to broaden exposure to orthopaedics for all healthcare professionals.' Nominated by: Elizabeth Headon
Emma Fossett
Victoria Pegna
'She has been inspirational in bringing a young, dynamic (and female!) voice to the RCS Council – bringing with it ideas on equality, diversity of upbringing and a greener future for surgery.' 
Nominated by: Hannah Nieto 
Victoria Pegna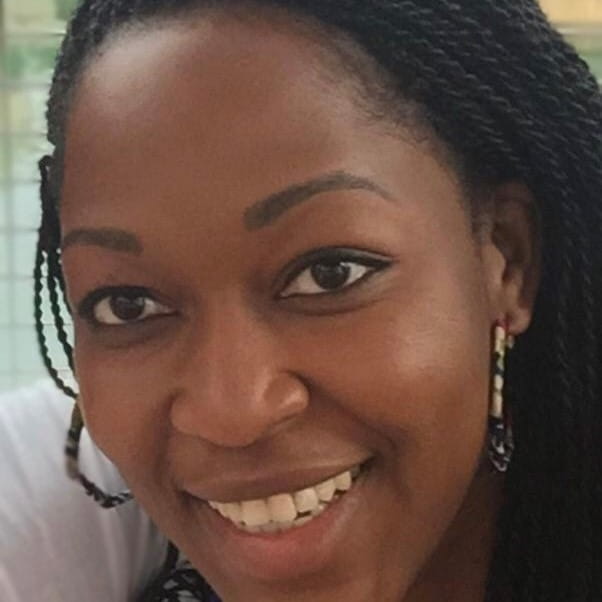 Elizabeth Osinibi
'Liz has been such a source of inspiration, juggling a small child, working in a busy hospital, and studying for FRCS. She is always thinking of junior colleagues and offering support, including standing up to seniors who often undervalue the SHOs within the department. She has been an ear and a shoulder when I have needed it the most, showing unbelievable kindness and empathy. Though she subtly challenges hierarchy when it is corrosive and could be considered bullying, she always remains professional and respectful.' Nominated by: Clio Kennedy
Elizabeth Osinibi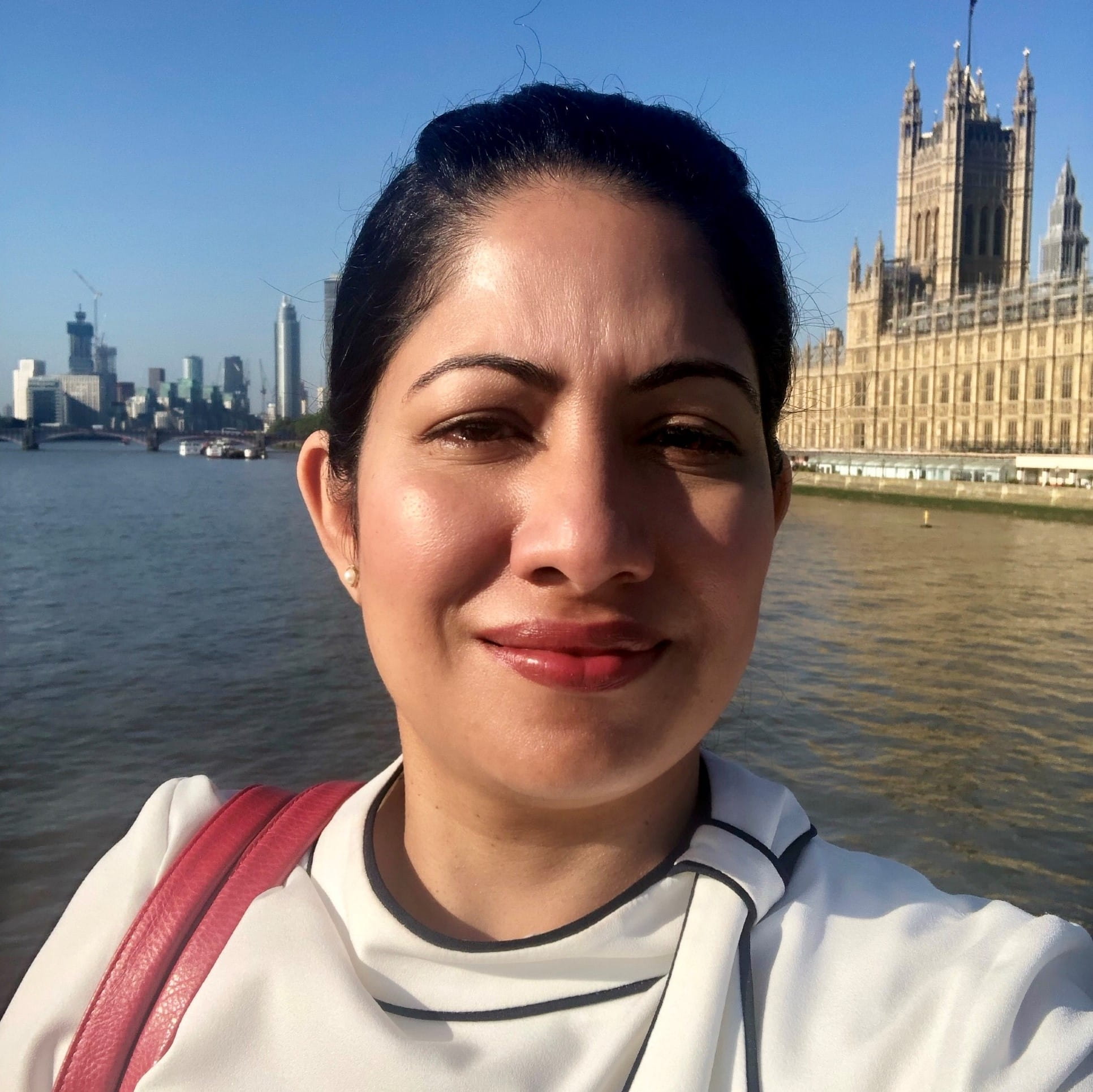 Arifa Siddika
'She made me believe that life is not a race, it is a marathon. You have to keep going and it is never too late for a new start. I am an ST4 general surgery trainee and she was the catalyst to my final leap to pursuing training.' Nominated by: Ashrafun Nessa
Arifa Siddika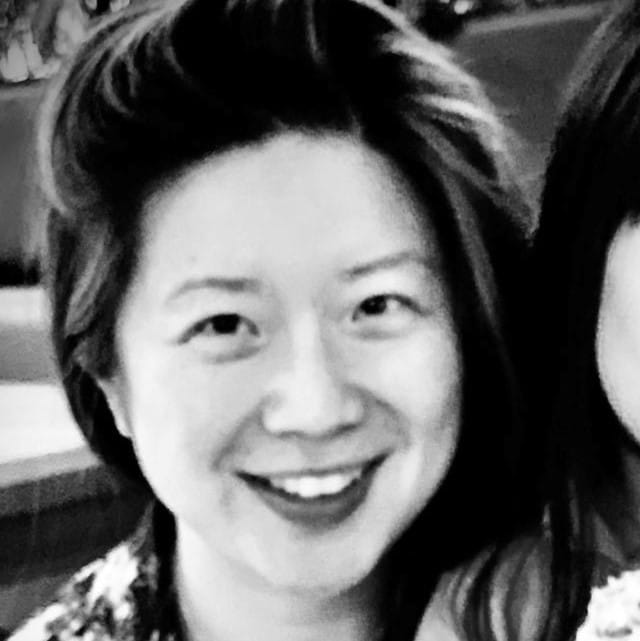 Alice Tsai
'She has had a hugely positive impact on my career and has a vested interest in my training and has the patience to teach and develop my surgical skills throughout my rotation. Not only does she display clinical excellence, she demonstrates on a daily basis how to be a conscientious team player, supportive colleague and patient advocate.' Nominated by: Safiya Hafeji
Alice Tsai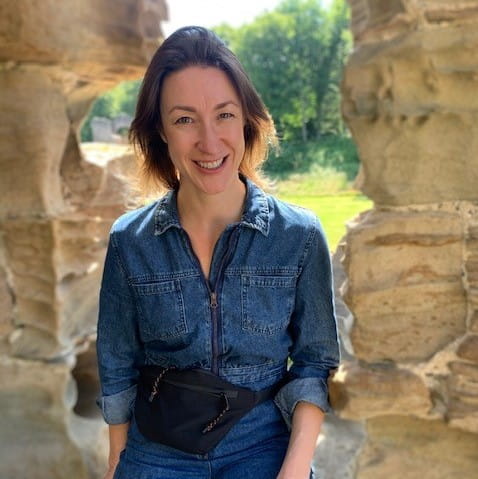 Emily Baird
'She continues to be a shining example that a good work-life balance is not merely a pipe dream for surgeons. I'm lucky to have had the privilege of her insight and advice, and it's her representation and strength in such a male-dominated field that has given me the confidence to pursue my own interests in T&O to the best of my ability while remaining true to myself!' 
Nominated by: Jingjing Wang
Emily Baird
---
Fiona MacNeill

'In the years that I've known her, she has shown an honest interest in teaching doctors and being close to mentor them to their success. She is a breast surgeon that opens doors to new doctors in the specialty, with exemplary dedication in her work.' Nominated by: Zoe Vlamaki
---
Melanie Feldman

'I had the absolute pleasure of being her SHO when she was a registrar in surgery in Wigan many years ago. It was in the middle of the modernising medical careers shake-up and I was one of the hundreds vying for an ST3 post in very uncertain circumstances. At the time I was struggling and beginning to doubt whether I was "cut out" for a career in surgery. Melanie encouraged and championed me. She was and I'm sure still is a fantastic surgeon and trainer. She was also the first less than full-time trainee with children that I'd ever met, showing me it was possible to be a mum and a surgeon and be happy. I'm not sure I'd be where I am now without her support and inspiration at such a pivotal time.' Nominated by: Rebecca Fish
---
Sophie Renton
'Miss Renton has selflessly trained generations of surgeons with fierce devotion and unwavering support, instilling confidence and competence with flair and ingenuity but only one agenda - the best outcome for the trainee and the patient.' Nominated by: Mahim Quershi 
---
Joanna Reed
'Miss Jo Reed was one of the first female surgeons to be awarded a Research Fellowship from the Royal College of Surgeons of England, has developed a pioneering laparoscopic Upper GI service at Colchester Hospital with Don Menzies and Debbie Gooch and has used this experience amongst many others to teach immaculate operative techniques in the operating theatre and on training courses, deliver unmatched training and offer tireless dedication to surgeons in training; particularly female trainees as a gifted mentor, supervisor and inspiration for over 2 decades.' Nominated by: Tamsin Morrison
---
Jo Banks
'We are lucky in Mersey to have an amazing group of inspirational female orthopaedic trainers in the region, particularly Mrs Jo Banks. Mrs Banks is our most recent winner of trainer of the year in the region. This is not only because she is an excellent and inspirational trainer, but just before the pandemic she stepped up to be TPD at very short notice and then the pandemic hit. She has steered us through these most challenging times. For me personally, she has helped me hugely during very difficult and dark times during my FRCS examinations during the pandemic. I probably would have quit medicine if it wasn't for all her time and guidance. She is also the Chief Medical Officer for Team GB Judo and went to Japan for the Olympic Games.' Nominated by: Matthew Philpott
---
Marwa Jama
'I had the pleasure of working with Marwa on anti-knife crime activism, we help teach young people how to survive knife attacks, stop the bleed, BLS and call for help. Last year at the beginning of COVID, Marwa helped and advised healthcare workers in Somaliland, East Africa how to prepare for COVID, donning and doffing, care of the surgical COVID patient etc.' Nominated by: Amina Ibrahim
---
Norma Gibbons
'She inspires the whole team, from senior colleagues to junior doctors, nurses and non-clinical staff to be a better version of themselves on a daily basis by her posture and leadership skills. She helps us overcome our challenges and supports us through all kinds of situations in life. She is loved by all and all junior female doctors aspire to one day be like her. She is just a shining star!' Nominated by: Mariana Bertoncelli
---
Julie Doughty
'Nominated for her unnerving ability to carry on despite incredulous circumstances. She endured a horrific personal injury and despite this subsequently went onto lead a nation of breast surgeons through the COVID-19 pandemic. She is truly inspiring.' Nominated by: Anne Tansley
---
Samantha McNally
'"You are what matters to me" and Miss McNally means it. Her mantra is that all members of the team are equal and she encourages that the team are on a first-name basis to promote more effective team working. Her fundamental belief is that we have to make training better which is only possible if trainees are understood and supported is truly inspirational.' Nominated by: Lucy Homer Newton  
---
Ellen Copeland
'She has truly lifted as she climbs, organising virtual teaching and revision for those going through the FRCS exam during COVID times whilst doing the exams herself and being pregnant.' Nominated by: Amy Jayne Thomas
---
Katharine Bevan
'She has been an exceptional and inspirational surgical trainer; she is dedicated to training the future generations, whilst also instilling and nurturing the core values of fairness, humility and integrity vital to a successful surgical career.' Nominated by: Shivani Joshi
---
Maryam Ahmed
'Despite all the difficulties she has encountered in her life, her dedication and commitment to surgery, medical education and her juniors has enabled her to succeed in her career, which has inspired me to pursue a career in surgery and follow in her footsteps.' Nominated by: Umar Ahmed
---
We'd also like to recognise all the women nominated for this accolade:
Chloe Scott
Stella Vig
Lynsey Anne McHugh
Helen Cocks
Jessica Kate Burns
Tayo Oke
Farah Bhatti
Roxanna Zakeri
Lola Eid-Arimoku
Anne Pullyblank
Lynda Wyld
Tamsin Greenwell
Aileen McKinley
Anne Moore
Manjit Dhillon
Caroline Bruce
Heather Read
Linda Hands
Joanne Cooke
Bahar Mirshekar
Tamara Gall
Cliona Kirwan
Tahera Arif
Sreelakshmi Mallappa
Emma Gray
Ellie Edlmann
Shabnam Parkar
Avril Chang
---
International Women's Day 2021
#ChooseToChallenge
Were you ever told you couldn't achieve something? Become a surgeon, train for a marathon or have both a family and a surgical career? To celebrate 30 years of WinS, our members share how they #ChoosetoChallenge in their professional and personal lives.
Do you want to share your story? Email careers@rcseng.ac.uk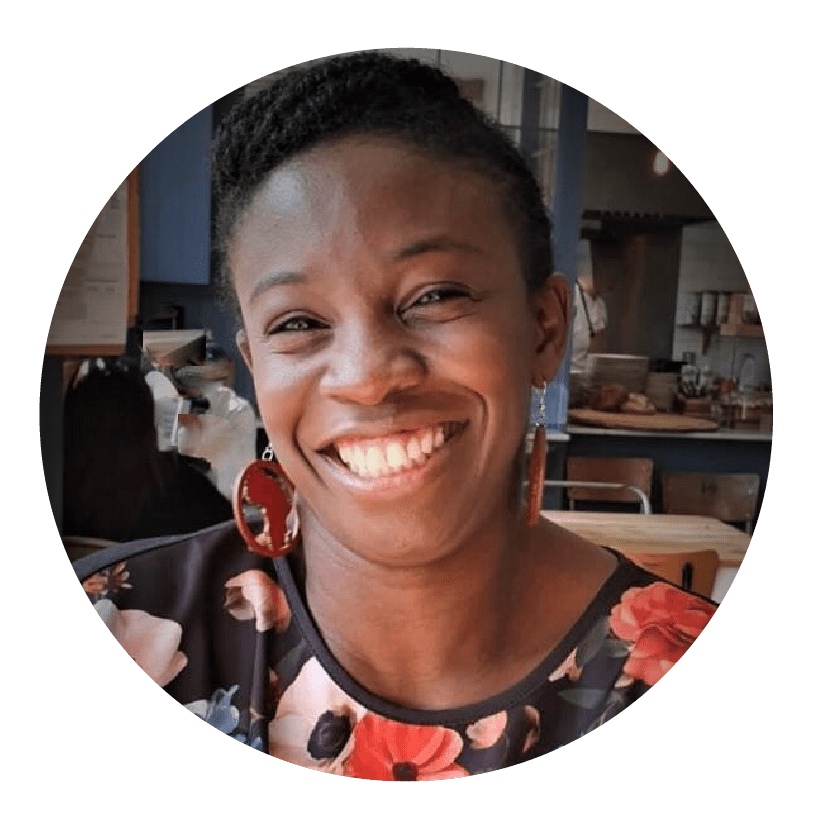 Tolu Ekong's story
'Mentorship in surgical training is key. And not surprisingly, having someone that 'looks like you' is important.'
Tolu Ekong's story
Ms Ekong on the importance of mentorship in surgery
Laughter was the response when I first voiced my desire to be a surgeon early in medical school. Unfortunately, at the time, I had yet to come across a surgeon who looked like me, so I accepted the response and decided that my desire to be a surgeon was ridiculous. That belief stayed with me for a while and contributed to the impostor syndrome I experienced for years afterwards, even after gaining a general surgery national training number (NTN).
It took four attempts to get my NTN and on reflection, I realise self-doubt was a major obstacle to my progress back then. I remember one of my consultants saying 'if you believe you deserve an NTN, you will get it'. They were right. I got my training number the year I truly believed I deserved it, the difference that year was self-confidence, nothing changed on my CV.
Since then I have risen above several challenges; delays in my training from severe hyperemesis requiring multiple admissions in both my pregnancies, two sets of maternity leave, and now juggling life as a wife and mother of two whilst working as a full-time surgical registrar.
Mentorship in surgical training is key. And not surprisingly, having someone that 'looks like you' is important. I have come across a number of junior doctors who would make excellent surgeons but who have convinced themselves that they are not good enough. The belief is often that you have to sacrifice your happiness, desire for a family and other life-defining dreams in order to pursue a surgical career. I want to change that narrative. My hope is that by succeeding in my surgical career whilst happily raising two children with my husband, I can show others that it is possible. And more importantly, I want to be the example for others I did not have when I started this journey.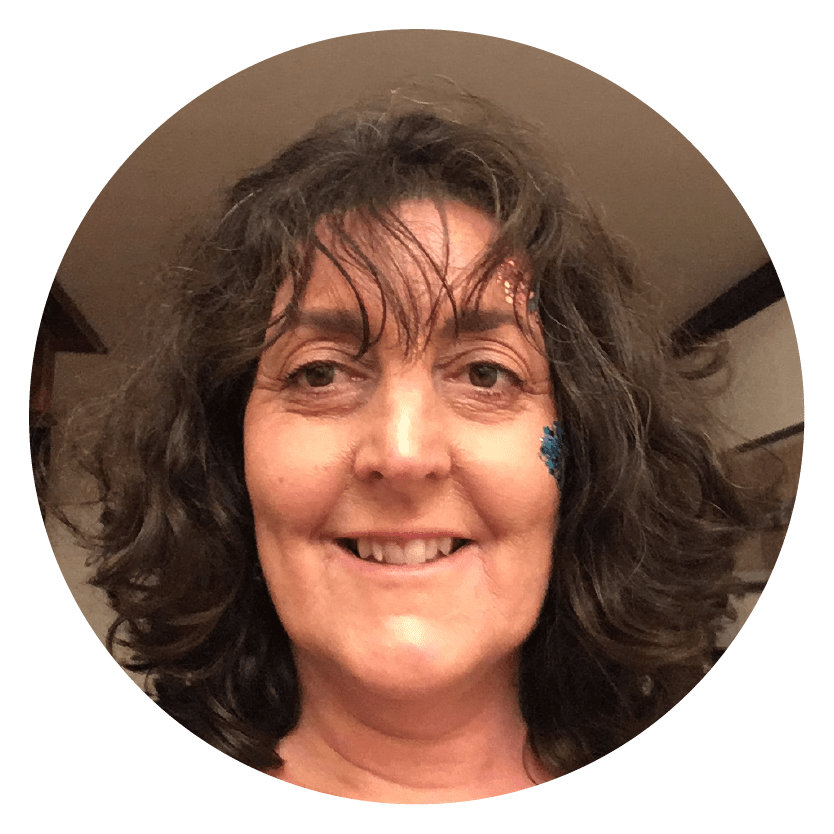 Felicity Meyer's story
'All surgeons should have the choice to work how they want to, whatever the reason. That's the way to attract and retain the very best surgeons.'
Felicity Meyer's story
Ms Meyer shares her experience with flexible training and working 
I knew I wanted to be a surgeon when I did my first surgical firm as a medical student. I thought I had found my home. I loved the idea that I could use all my senses and abilities to treat patients, being able to use my hands was very important to me. It never occurred to me that I couldn't be a surgeon, get married, and have children.
I went through the system relatively quickly and got a post on a run-through surgical training scheme (which was a new entity at the time). My husband and I also decided to start a family. I went on maternity leave in my second year and planned to return at the beginning of my third. A month before I was due back, I was surprised to be rung at home by the programme director to confirm that I was coming back. It transpired that I was the first mum to return to work in the specialty in my region. As ever, it never occurred to me that I wouldn't!
After my second child, I elected to go less than full-time. Another new thing for the training committee to contend with (and for me to research with the help of the Royal College of Surgeons of England). Spending time with my very young children as well as having days that I could completely devote to surgery was a perfect mix. I am now a Consultant and the Flexible Working Advisor for the College, providing the support that I was once given. All surgeons should have the choice to work how they want to, whatever the reason. That's the way to attract and retain the very best surgeons.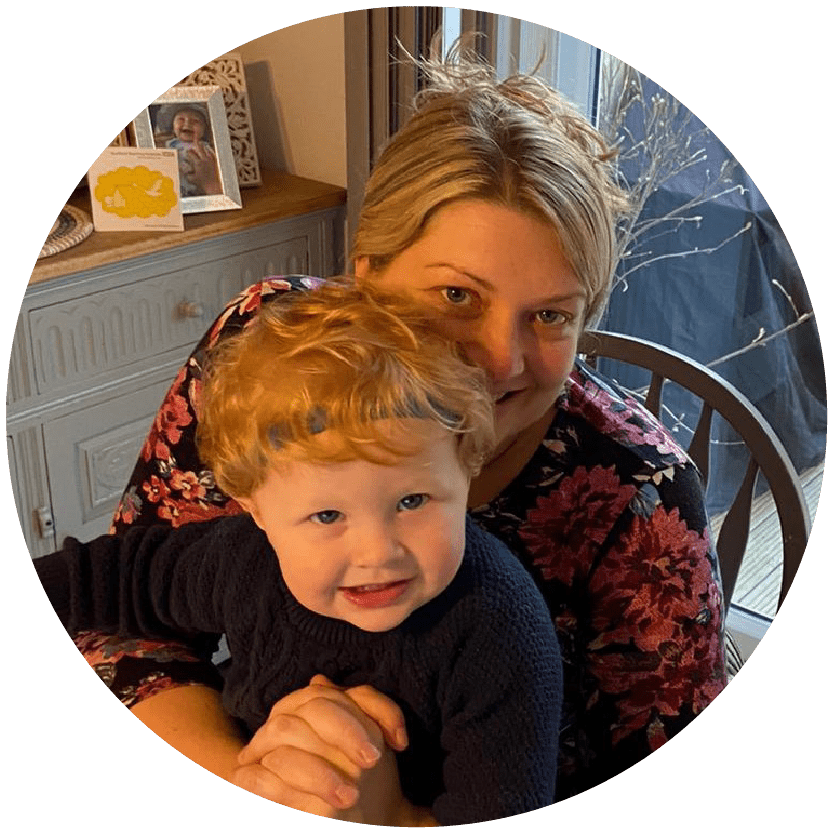 Nicola Stobbs' story
'Impostor syndrome...is something I have dealt with since medical school, with a constant feeling like I wasn't good enough to be there.'
Nicola Stobbs' story
Ms Stobbs shares how she is choosing to challenge self-doubt
Impostor syndrome is something I first heard about at a WinS conference several years ago, and it is well known that this is something female surgeons struggle with. It is something I have dealt with since medical school with a constant feeling like I wasn't good enough to be there. For every exam and interview I took and progressed, I was surprised at succeeding. I found it got much worse after having time out on maternity leave after my first child. The break from work for a year and then coming back during a pandemic meant my confidence was at an all-time low.
On my return, I was a senior trainee (ST7), back at work after a break in training, pregnant for a second time and trying to pass part 2 of my FRCS. It all felt a bit much and self-doubt was setting in and I felt like a fraud, I felt I was failing at being a trainee, failing at being a mum, and definitely going to be failing at passing my exam! I chose to challenge myself...I am a good mum with two amazing children (and I work LTFT at 80%, which works for me), I have always got outcome 1's at my ARCP's and I passed my FRCS whilst pregnant, in a pandemic, with a toddler. For that, I should be, and I am, proud of myself. I think we can sometimes put too much pressure on ourselves and be our own worst critics and need to be kinder to ourselves. My aim going forwards is to have a little bit more self-belief, confidence, and encourage those around me to do the same.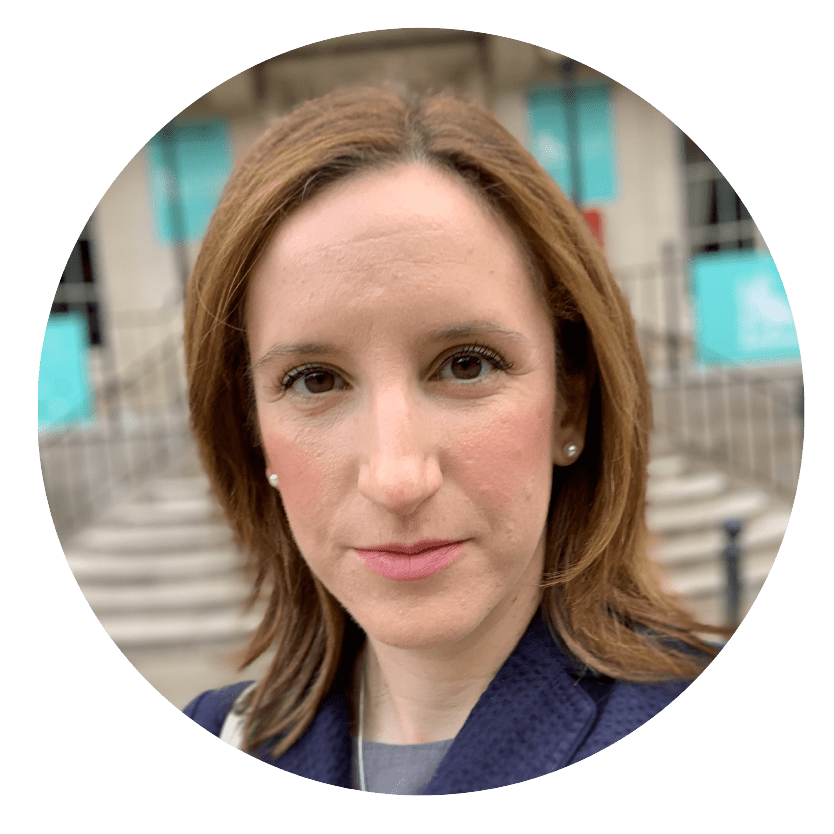 Rebecca Grossman's story
'It is past time for women in academic surgery to be the norm. I am choosing to challenge both myself and the stereotype of the academic surgeon.'
Rebecca Grossman's story
Ms Grossman discusses academic surgery, persistence and the role of WinS.
Surgeons, by nature, enjoy a challenge. It is therefore puzzling that, while surgeons make up 17.8% of doctors, only 9.2% of clinical academics are surgeons.
The traditional route to academic clinical practice is via the integrated academic pathway, including the Academic Foundation Programme (AFP) and Academic Clinical Fellowship (ACF). I initially fell off the conveyor belt at the latter stage, failing to secure an ACF place. Instead, I ended up in purely clinical Core Surgical and Higher Surgical Training programmes. Despite this, I never lost my interest in research, and 10 years and 3 sets of maternity leave after completing my AFP, I have started studying towards a PhD, while caring for 3 young children. This has certainly been one of the most challenging parts of my career!
Why did it take me so long to get back into academia? Partly because I was focusing on clinical training, partly because it took me a while to find the most suitable project.
I also found that it can be difficult to get back into academia once you're out. Some of this reflects having to regain confidence after rejection – I had suffered a few more rejections along the way, in the form of funding applications. I am extremely grateful to have been eventually accepted onto an MRC Clinical Research Training Fellowship, thanks to the incredible support of my supervisor and department.
Why did I persevere? I had many sources of motivation. One was because my passion for research grew, rather than waned, while I was out of academia. Getting involved with the British Journal of Surgery (BJS) as Associate Editor for Social Media certainly fuelled this interest, as I have been able to learn about what makes a good scientific paper. I also had plenty of time to reflect on what it means to be a woman in surgery and a woman in academia, which was furthered by joining the Medical Women's Federation and becoming a member of the WinS Forum. Starting my PhD was only possible thanks to the flexibility and support of my supervisors, my department, and the MRC, when I informed them that I was expecting my third child and that I would need to defer my start date until after maternity leave. I had dreaded telling them, but I needn't have worried about their reactions, which were simply to congratulate me!
Thanks to WinS, it is widely known that women make up only 13.2% of UK consultant surgeons, despite representing over half of medical school graduates. There is hope for improvement, as over one third of surgical trainees are women. However, while the proportion of female surgical professors is similar to that of consultants at 11%, readers and senior lecturers are only 14.7% women, and lecturers 25.5%. In a cross-sectional study of surgical trainees, Brown et al. found that only six of the 38 (16%) women studied, compared with 31 of the 63 (49%) men, achieved higher degrees during their training, and men had a higher number of publications, a greater first-author role, and more citations than women. These statistics make for pessimistic reading concerning the future of gender diversity in academic clinical surgery. Strangely, this motivates me further.
How do we retain women in academic surgery, or re-recruit those who, like me, fall off the conveyor belt? Visible role models, mentorship, and male allyship (including calling out gender bias in the workplace) all play a role both in helping individuals find their way back, and in fostering a more welcoming place when they arrive.
Prof Avril Mansfield became the UK's first female professor of surgery in 1993. It is past time for women in academic surgery to be the norm. I am choosing to challenge both myself and the stereotype of the academic surgeon.
Contact the RCS careers team
Email
Please email careers@rcseng.ac.uk for any queries related to careers in surgery and getting involved with our outreach activities. 
Thank you for your query. We will endeavour to reply to you as soon as possible; usually this is within a few days.
Telephone
Telephone (0)20 7869 6212 to talk to a member of the team.
We are able to answer calls Monday to Friday, 9am - 5pm