Our Network & Directory
Women in Surgical Training (WiST) was formed in 1991 to encourage more women into the profession and support those within it to achieve their potential. In 2007, WiST became Women in Surgery (WinS), opening up their support to women across all career stages whilst continuing to support the original WiST mission of encouraging, enabling and inspiring women to fulfil their surgical career ambitions. We believe surgery should attract the candidates with the highest aptitude for surgery, regardless of gender. We aim to:
raise the profile of women in surgery and generate awareness of important issues;
develop guidance, networks and events to support female surgeons throughout their career;
engage female surgeons of all career grades with surgery and the College;
showcase the varied lifestyles of surgeons including flexible training and working.
About the network
We maintain a network of over 6,000 members across the UK comprising of surgeons from all career grades and specialties. This enables us to collate and disseminate information from a wide range of female surgeons who have experienced every aspect of a career in surgery. Joining the network is free and you will receive the following benefits:
receive news and exclusive updates
invitations to attend and participate in our events
access to the WinS Directory.
Join the WinS network. If you have trouble registering, please email careers@rcseng.ac.uk and we will send you a form.
If you would like to contact a WinS member, please join the network so that you can access the directory, or email us.
What do our members say?
Georgina Hicks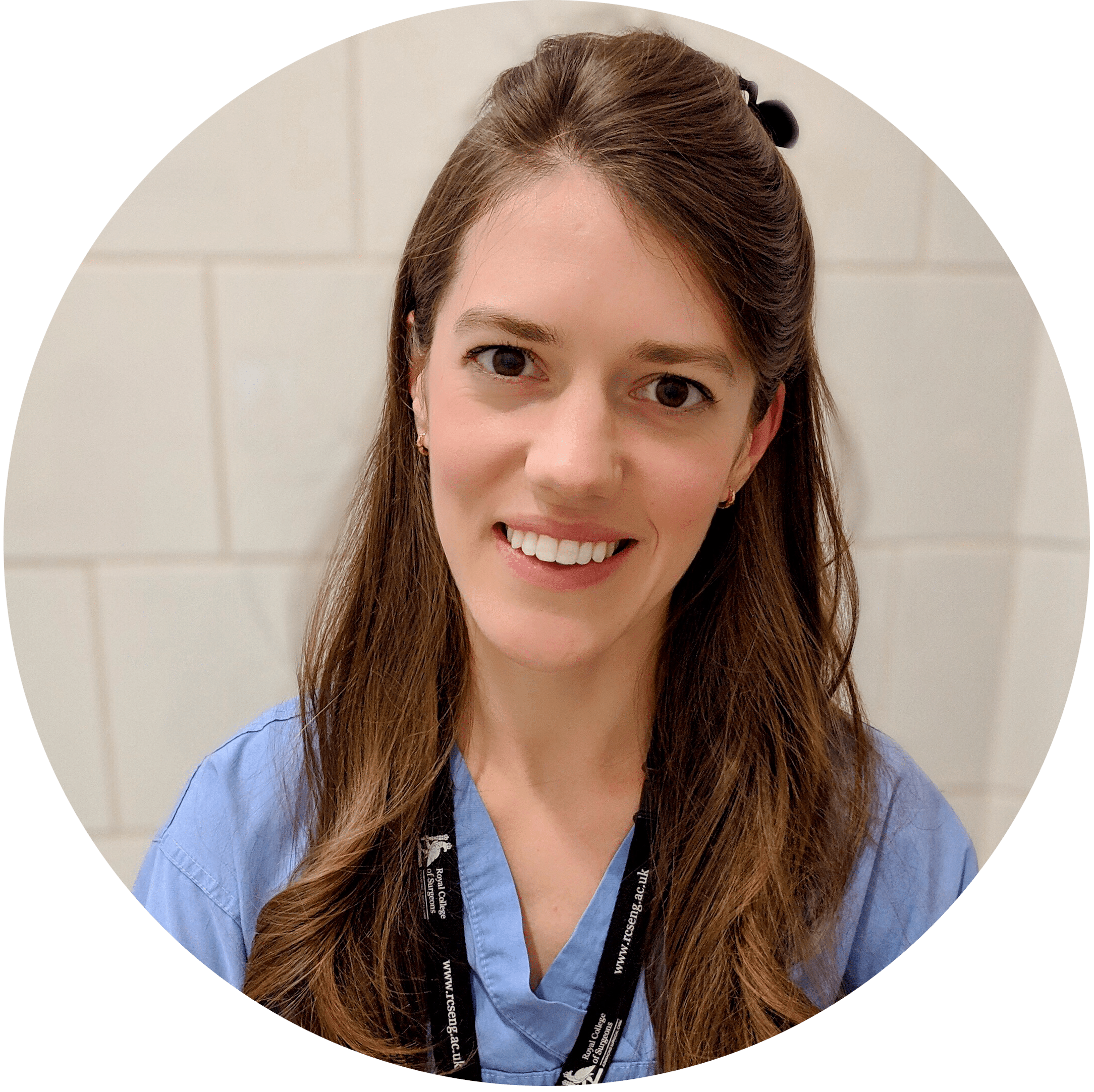 I am a surgical registrar in North West London pursuing a career in colorectal surgery. I love being part of the Women in Surgery network, which has given me mentors and friends from various career stages. WinS provides a sense of camaraderie in this challenging career and has helped me realise the different strengths our gender can bring to surgery.
Apoorva Khajuria
 As a future Orthopaedic surgeon, I face a long and arduous journey ahead. During my time in the West Midlands, I have been amongst the most inspiring role models and driven female surgeons. As a result, I find myself motivated and determined to be part of the exciting world of surgery. Women in Surgery provides support, opportunity for collaboration and education so that anyone may be part of these changing times in which women break through perceived sexual discrimination to achieve success.
Women in Surgery Directory
The Women in Surgery (WinS) Directory is a listing of surgeons who have indicated that they are happy to be contacted by others in the WinS network.
If you are a member of the WinS network, you can use this directory to search for surgeons of all grades who may be willing to offer advice or act as speakers at events. 
Add your details to the Women in Surgery directory
As a surgeon, being listed in the directory will help facilitate valuable networking opportunities. You will be able to share your knowledge and experience with colleagues and aspiring surgeons. 
Your contact details will be listed in a database that can be searched by WinS members so that they can contact you directly with requests. 
The directory can only be searched by members of WinS. 
Your contact details are only visible to WinS members. 
If you receive any inappropriate messages, please inform the WinS office immediately by emailing careers@rcseng.ac.uk or calling 020 7869 6212. 
Being listed in the directory does not commit you to responding to any requests you receive.
You can choose to opt-out of the directory at any time.
To use the WinS directory you must first join the WinS network. You can then view the directory and choose whether to opt in.
Using the WinS directory
Once you have accessed the directory, you can either filter the directory by grade, specialty, region and "expert" area, or you can search for a particular person using their name. 
When using the directory, please remember the following points: 
Respect the wishes of anyone you contact.
Always be polite in initial emails. Explain who you are, where you found their contact details and why you are contacting them.
If you do not receive a favourable response, or any response at all, do not harass the person you contacted with multiple emails. 
Do not ask for, or give, clinical advice.
Remember that any advice received from people contacted via the directory represents the personal views of the person you have contacted. It should not be taken as a formal College position.
If you receive any inappropriate messages please inform the WinS office immediately.
Join the WinS network
Join the WinS network
Not got an account?
Don't worry, continue and we'll create an account for you.
Register & Continue