Preparing for the MRCS
Prior to starting specialty training, you will need to pass the MRCS Part A and Part B. The MRCS Part A is a multiple choice question (MCQ) written exam. The MRCS Part B is a clinical, practical exam. 
After successfully passing both parts of the MRCS, which take place three times a year across the UK and at many international locations, you are eligible to join RCS England as a member.
If you are a medical student, foundation or core surgical trainee, you could join us as an affiliate member for only £15 a year. Affiliate membership demonstrates your commitment to surgery in your foundation and core application and grants access to a range of exclusive resources to support you in preparing for your MRCS exams. Find out more below.
First 4
In response to your concerns about the financial burden of training and the support you need from us, we now offer a membership package exclusively for affiliate members who are UK trainees in their first four years post-MRCS. Find out more about how the First 4 membership package can save you up to £512 in membership fees.
---
The Funky Professor: Your own private video tutor - Free for affiliates
The Funky Professor anatomy video lectures are now available from the RCS. Currently available are the upper and lower limb, the thorax, and some bonus exam questions, with the rest of the anatomy coming soon.
Each video is accompanied by a detailed slideshow so you can review what you've learned, plus a test on what you've just learnt. It's as easy as one, two, three. 
PGCert in Surgery
The Postgraduate Certificate in Surgery is a flexible and interactive way to build up invaluable surgical knowledge and skills ahead of the MRCS exam. Study online, anywhere in the world, at your own pace over 1–2 years to gain this nationally-recognised qualification and enhance your application for specialty selection.
The Anatomy and Pathology Museum - Unique study space and e-resource
The
Anatomy and Pathology Museum (APM)
, offers a unique study space to support you in preparing for the anatomy and pathology sections of the MRCS exams.
View cadaveric tissue demonstrating anatomic structures side by side with pathology specimens designed to enhance your understanding of malformations, injuries, infections and more. iPads with supporting specimen information are provided, including an interactive anatomical self-test resource.
New e-resource
For MRCS candidates based outside of London, specimens on display in the APM are now available for members to study online via a new e-resource. 
Featuring interactive images, self-testing tools and more, this is an essential resource in preparing for the MRCS exams.
This e-resource is now available to all RCS England members via the College's Virtual Learning Environment (VLE).
Extended hours study sessions
To support candidate revision for the MRCS part B, we run extended evening and weekend hours study sessions in the run up to exam periods. Candidate self-study is supported by a senior surgeon or anatomist onsite. Check the latest dates and times.
RCS Library Resources - Free for affiliates  

The following electronic resources are particularly useful to MRCS exam candidates and are fully accessible as part of affiliate membership.
Atlases
Acland's Video Atlas of Human Anatomy
A series of individual videos demonstrating the structure and linkages of parts of the human anatomy, using real human bodies.
An interactive 3-D human anatomy visualization and learning tool available online or as an app for iOS and Android users.
EBooks
Principles and Practice of Surgery (7th ed.)
Robbins Basic Pathology (10th ed.)
Gray's Basic Anatomy, (3rd ed.)
Gray's Atlas of Anatomy (2nd ed.)
Netter's Atlas of Human Anatomy (8th ed.)
Guyton and Hall Textbook of Medical Physiology, (13th ed.)
Netter's Clinical Anatomy (5th ed.)
Other resources
The library subscribes to numerous online journals and some bibliographic databases. We also have a subscription to ClinicalKey, a clinical search engine that provides access to guidelines, patient education information, Clinical Overviews, videos and images.
Books
 Books are available to borrow for exam candidates from the Members' Library at Lincoln's Inn Fields and do not require affiliate membership. 
Titles include
:
Grant's Atlas of Anatomy (13th ed.)
Ganong's review of medical physiology (25th ed.)
Last's Anatomy: Regional and Applied (12th ed.)
Essential revision notes for Intercollegiate MRCS : book 1 (2006)
Access to surgery : 500 single best answers in general & systemic physiology (2007)
Surgical critical care for the MRCS OSCE (2015)
Physical examination for surgeons : an aid to the MRCS OSCE (2015)
SBA MCQs for the MRCS Part A (2013)
MRCS Part A : 500 SBAs and EMQs (2013)
Intercollegiate MRCS part A : SBAs and EMQs : mock papers with comprehensive answers (2013)
Our book collection can searched on our catalogue Surgical Library.
Study Space
The Members' Library at Lincoln's Inn Fields provides a peaceful study space in a central London environment. Members and fellows can visit anytime during opening hours.

If you are unable to visit the library in Lincoln's Inn Fields, take advantage of the SCONUL Access scheme. The scheme allows RCS England fellows, members, affiliates and associates access to 177 libraries across the UK and Ireland for study space.
Find out more about opening hours or how to apply.
Help
If you need assistance you can use our help pages or contact us at library@rcseng.ac.uk for more information or support.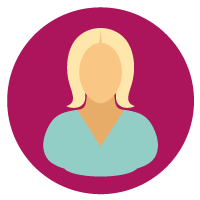 Practice MRCS OSCE Anatomy course
"The coordinators were very helpful and made sure everyone got the most out of this course. The faculty were very experienced ad provided the right direction for preparing for the MRCS Part B" 
Practice MRCS OSCE Anatomy course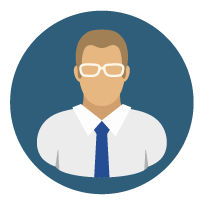 RCS England Library resources user
"Acland's Video Atlas of Anatomy helped me pass my MRCS exam the first time" – Library survey 2022
RCS England Library resources user
Funky Professor user
"I have used [the videos] to refresh my knowledge and keep finding new aspects to my anatomy knowledge in areas outside my clinical base. A most enjoyable way to put fun into anatomy"
Funky Professor user