The Faculty of Dental Surgery celebrates achievements of the NHS over the past 70 years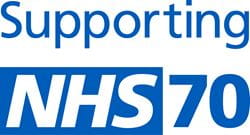 On the day the NHS celebrates its 70th anniversary, Professor Michael Escudier, Dean of the Faculty of Dental Surgery of the Royal College of Surgeons, said:
The Faculty of Dental Surgery congratulates all those that have, and continue to, contribute to the NHS and the commitment to improving patient care.
Over the last 70 years we have seen massive advances in oral health in the UK, and the number of people retaining their dental health into old age is far higher than it would have been in 1948. NHS dentistry has made a vital contribution to this by enabling better access to dental services and helping to drive innovation, particularly for children where setting good habits early is vitally important.
As we celebrate the NHS's 70th anniversary it still has an enormous role to play in our continuing efforts to improve the nation's oral health.
---
The Royal College of Surgeons has undertaken a number of activities to acknowledge the NHS' 70th anniversary: