Improving care every day of the year: Responding to the debate
22 Jul 2015
Miss Clare Marx, President of the Royal College of Surgeons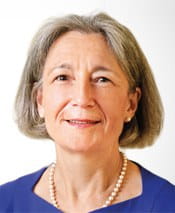 It's not just weekends which pose significant patient safety issues. August is the traditional month of summer holidays and junior doctor change over. The press reminds us every year that those first few days of August are the most risky for patients being admitted to hospital. So plans should already be in place to maximise the safe care of those surgical patients most at risk.

The emergency laparotomy care audit highlights very clearly the benefits of early senior involvement, and intervention if necessary, along with early antibiotic administration, electrolyte and fluid replacement and early diagnostics such as CT scans. To do that when up to half of your colleagues are away on holiday requires planning. This priority needs to be above the use of spare operating theatres for additional elective cases. Senior surgeons will need to be available to guide and support the new teams as they form over the critical first few weeks. This is not only in the operating theatres but also as patients are admitted and cared for in the pre and post operative periods.
If you cut through the recent media coverage, fundamentally surgeons and patients know all too well how important it is to see services for urgent and emergency patients delivered effectively and efficiently every day of the year. They also recognise coordinating patient care with community and care services will undoubtedly produce benefits for patients.
At present we are far from achieving this-look at a recent report by East Midlands' clinical senate.They found not one of the ten acute trusts in the region was meeting NHS England's seven day care standards. Not even during core hours in some cases. The availability of mental health; multi-disciplinary team review; and transfer to primary, community, and social care; were found to be particularly inconsistent across the week.
Patients, clinicians and commissioners need to see and participate in open and honest debate about whether all services can be delivered in all hospitals or whether urgent and emergency care needs to be organised around the provision of effective diagnostic and support services and rotas which enable the staff involved to provide the services as part of safe, sustainable and enjoyable careers.This won't be won through media battles or doctors reacting defensively to an area of legitimate public and professional concern.This is a complex debate that must be focussed on what really improves patient care.
As professional teams we are in 24/7, 365 days service. Many fellows and members were at work last weekend, providing surgical input but often hampered by the non-availability of other services.
We can't be complacent; the figures on recently recalculated differential death rates by day of the week speak for themselves. We wouldn't accept an inferior fire or ambulance response at weekends; we like to fly off on holidays on weekends expecting the same level of safety and service. It's a matter of how the service is organised and recognising the evidence that doing more of the same can't solve the variability of outcomes patients are currently experiencing.
Follow Miss Clare Marx, President, Royal College of Surgeons on twitter @ClareMarx