RCS England past President Professor Derek Alderson recognised in first King's Birthday Honours
Former Royal College of Surgeons of England (RCS England) President, Professor Derek Alderson, has been recognised in the first King's Birthday Honours since King Charles III ascended to the throne last year. Professor Alderson has been made a Commander of the Order of the British Empire (CBE) for services to Surgery. He served as RCS England President from 2017 to 2020.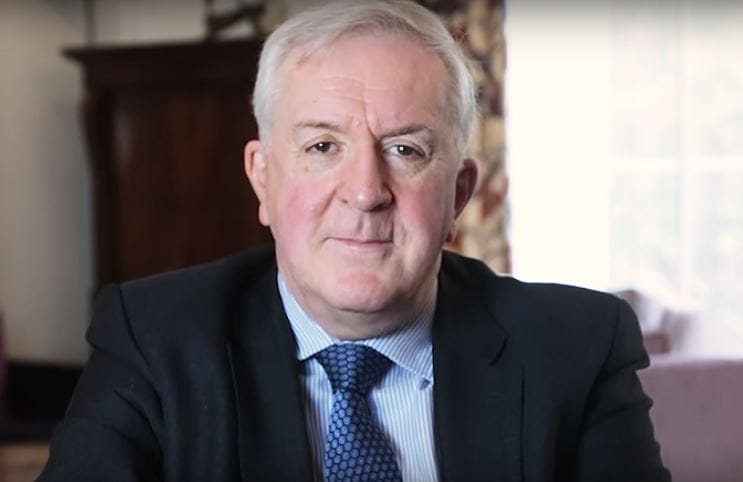 Professor Alderson is an emeritus Professor of Surgery at the University of Birmingham. He was Professor of Surgery at the University of Bristol in 1997–2005 before becoming the Barling Professor of Surgery and Head of Department in Birmingham, a post he held until October 2015.

He is also past-President of the Association of Upper Gastrointestinal Surgeons of Great Britain and is currently Chair of the Board for the Centre for Perioperative Care. Professor Alderson has had a long association with the British Journal of Surgery (BJS), having been Editor-in-Chief of BJS and more recently BJS Open, joining the BJS Society Executive group in summer 2021.

Responding to the news of Professor Derek Alderson's honour, Professor Neil Mortensen, current President of the Royal College of Surgeons of England, said:

"Everyone at the College is absolutely delighted that Derek's achievements have been recognised in the King's Birthday Honours.

"Derek has an energy that draws people towards him and then takes them with him. During his time as President of the RCS England, he championed patient safety, pushing hard for greater regulation of medical devices and surgical implants, as well as a national registry of devices implanted into patients.

"Derek was also President during the early days of the pandemic, a very uncertain time for all of us. He advocated for surgeons and other staff on the frontline, calling on government to provide proper Personal Protective Equipment (PPE) to keep everyone safe. He was also involved in the creation of the P1-4 prioritisation schedule which allowed for the orderly prioritisation of patients during the height of the pandemic and during recovery after Covid.

"He has had an immense impact on surgical research, playing an important part in expanding the College's support for surgical research and fellowships.

"I congratulate Derek and the many other medical leaders who have been recognised in today's honours."

Professor Derek Alderson CBE PRCS receives his honour alongside other Royal College of Surgeons of England members and fellows including Professor Dame Averil Mansfield who receives a DBE and Professor Prokar Dasgupta, who receives an OBE. Mrs Vanita Brookes, Fellow of the Faculty of Dental Surgery, receives an MBE and former Faculty of Dental Surgery Dean, Miss Kathy Harley, receives a BEM.