Temporary home for Royal College of Surgeons' archives at London Metropolitan Archives 2017- 2020
Research access to the Royal College of Surgeons (RCS) archives and library collections, both listed under Arts Council England's Designation Scheme, is now available at London Metropolitan Archives (LMA).
LMA, which is owned and managed by the City of London Corporation, has agreed to store the nationally significant archive collections during the period of the RCS's major building re-development, Project Transform. Library collections are being stored at The National Archives and British Library's store in Boston Spa, Yorkshire.
The project is due for completion in autumn 2020. Some RCS archives and library staff will be based at LMA during the re-development and will be available to help researchers coming to use RCS collections at the LMA.
Andrew Reed, RCS Chief Executive, said:
"We are very pleased that during the three-year development period the Royal College of Surgeons' nationally significant archives will not only be stored in the excellent care of the London Metropolitan Archives, but that researchers will continue to have access to them, with RCS staff on hand to assist with queries. As LMA holds the institutional records of many of London's oldest hospitals the partnership brings together two of the most important archive collections related to the history of surgery in the UK.
The London Metropolitan Archives' reading room facilities are comfortable with modern amenities to support researchers and we are looking forward to developing joint public engagement activities, such as exhibitions, talks and events and a schools outreach programme to further cement a great new collections partnership."
Geoff Pick, Director of London Metropolitan Archives, said:
"London Metropolitan Archives is pleased to enter into partnership with the Royal College of Surgeons by storing their nationally important archive and making it and the RCS library collections available to researchers at LMA by prior request during 2017-2020.
"We look forward to getting to know these fascinating collections and to welcoming existing and new RCS researchers to LMA. Funded by the City of London Corporation, LMA seeks to increase access and opportunities for learning, cultural enrichment and inspiration.
"We also look forward to working with RCS to develop public engagement programmes that draw inspiration from our records of over 80 hospitals in London, including the teaching hospitals of Guy's, St Thomas's, St George's, and Westminster. Other major archives will be involved, such as the Metropolitan Asylums Board and King Edward's Hospital Fund for London."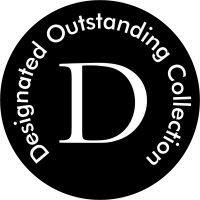 The RCS library, museums and archives collections reflect the history and development of British surgery, including dental surgery, and the surgical profession. They tell the story of surgical development and the profession's endeavours to improve procedures and patient safety - from the first use of antiseptic in the operating theatre to the birth of minimally invasive keyhole surgery. Many of the items in our collections are rare or unique. The RCS Archives are also registered as a 'place of deposit' under the Public Records Act 1958.
The City of London Corporation, which owns and manages London Metropolitan Archives, invests over £100m every year in heritage and cultural activities of all kinds. It is the UK's largest funder of cultural activities after the government, the BBC, and Heritage Lottery Fund. It is also developing Culture Mile between Farringdon and Moorgate – a multi-million pound investment which will create a new cultural and creative destination for London over the next 10 to15 years. This includes £110m funding to support the Museum of London's move to West Smithfield and £2.5m to support the detailed business case for the proposed Centre for Music.
For further information and updates on access, arrangements during the period of redevelopment please visit the RCS Archives and RCS Library web pages.
More information about LMA including our opening hours and research facilities are given on our website
https://www.cityoflondon.gov.uk/things-to-do/london-metropolitan-archives/Pages/default.aspx