Professor Cliff Shearman elected RCS Vice President
Today (12 April 2018) the RCS Council has elected Professor Cliff Shearman as Vice President. He will commence his three-year role in July alongside existing Vice Presidents, Miss Susan Hill and Professor Neil Mortensen.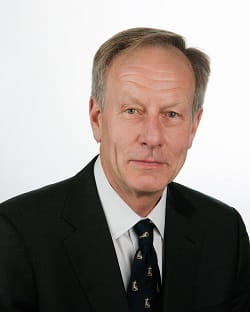 Cliff Shearman is Emeritus Professor of Vascular Surgery at the University of Southampton and a Non-Executive Director on the Trust Board at the Royal Bournemouth and Christchurch NHS Foundation Trust. After postgraduate training in Birmingham he was appointed as a senior lecturer at the Queen Elizabeth Hospital in 1990 before moving to Southampton in 1994. Cliff Shearman has had a number of roles in training and was the Head of the Wessex Postgraduate School of Surgery (1997-2012) and established the new Vascular SAC (2012-2015) which rolled out the new Vascular Training Programme in the UK.
He has served on the Vascular Society Council as Chair of the Training and Education Committee and President (2009-10). Cliff Shearman's research interests are factors that cause and promote the development and progression of atherosclerosis particularly in people with diabetes. He is Associate Medical Director in Southampton with responsibility for Research and Development. In 2015 he was selected to represent the Vascular Society on the Royal College of Surgeons of England Council.