Colleagues remember Dame Clare Marx as a compassionate, approachable and principled leader of the surgical profession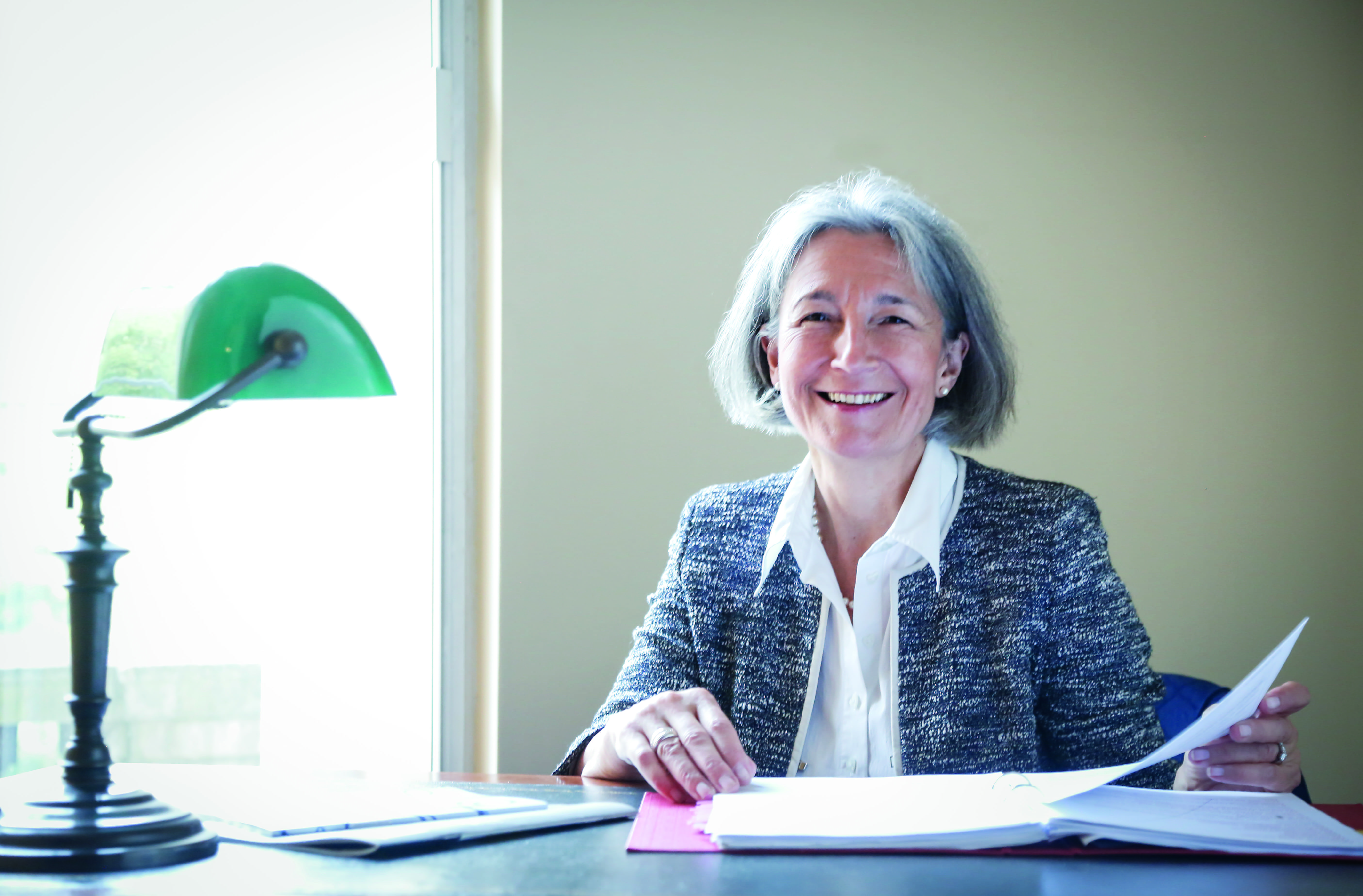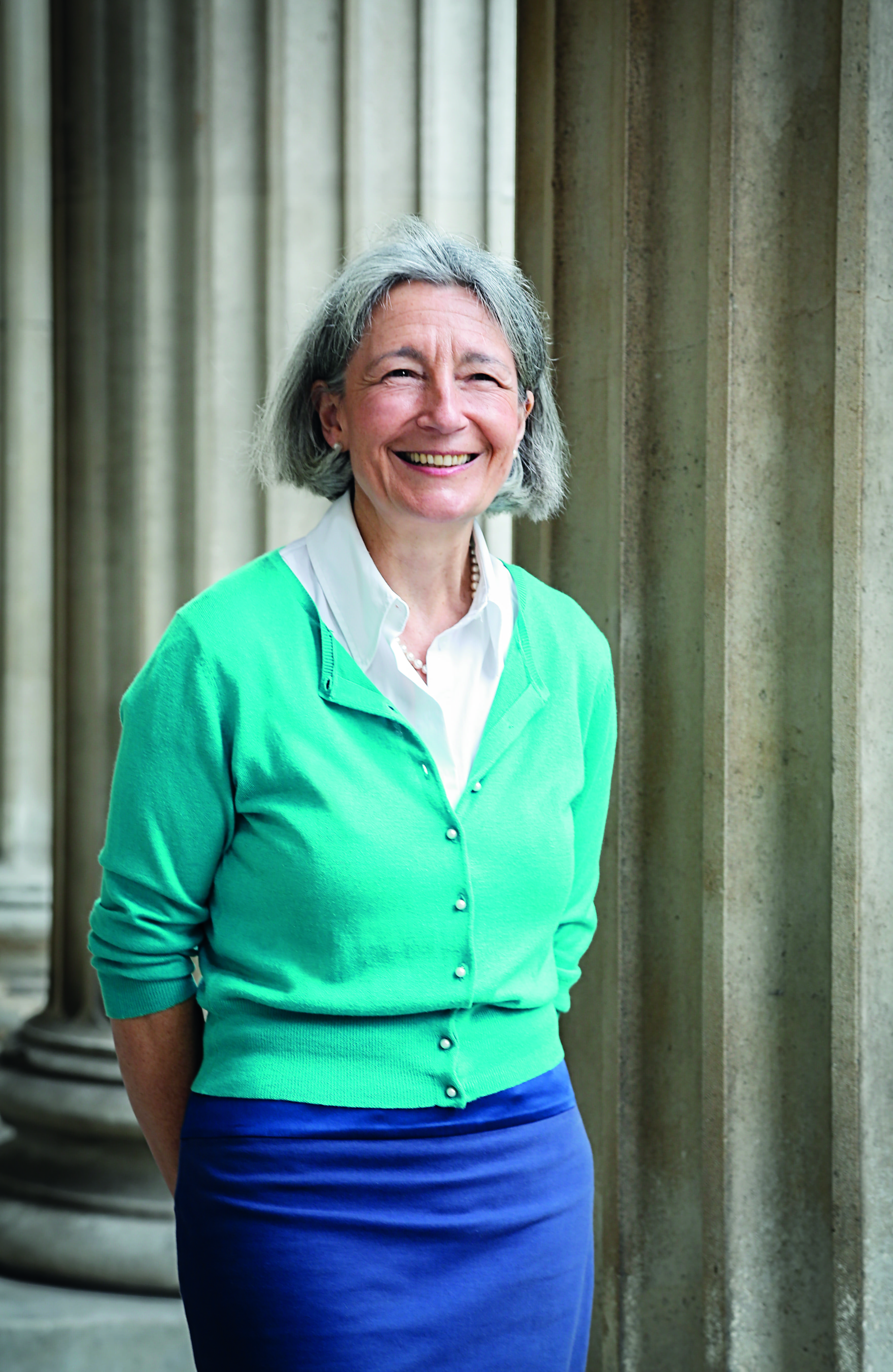 Colleagues have paid tribute to Dame Clare Marx CBE DL MBBS PRCS, who very sadly died on Sunday 27 November, 2022, from pancreatic cancer. A consultant orthopaedic surgeon, Dame Clare became the first woman President of the Royal College of Surgeons of England, serving from July 2014 until July 2017. She was also the first woman to be President of the British Orthopaedic Association, and to become Chair of the General Medical Council in January 2019, until she stood down in July 2021, following her diagnosis.
Dame Clare has been remembered fondly by all those who knew and worked with her at the College. One of her greatest achievements as president was overseeing the redevelopment of the building in Lincoln's Inn Fields. It re-opened in July 2021 after being transformed from a sprawling warren of corridors, re-built in the aftermath of a WWII bomb, to the current, state-of-the-art training centre, fit for future generations of surgeons and dental professionals.
Paying tribute to Dame Clare, Professor Neil Mortensen, President of The Royal College of Surgeons of England, said:
'This is heartbreaking news for all of us who had the privilege to know and work with Clare. She was a wonderful person, a talented surgeon and a role model for so many in the profession. She was committed to improving standards in surgery for the benefit of patients and led the update of one of the College's core standards documents – Good Surgical Practice, republished in 2014. She would often make a point of reminding colleagues that the key to raising standards for patients was for surgical teams to ask themselves whether they would be happy for themselves, or a family member, to be treated in that way.
'Clare led a remarkable life and she was a remarkable person. Two weeks before she died, she sent me this message: "I have been very lucky to get this far. In fact, I have been very lucky in life." Our thoughts are with Clare's husband, Andrew, and their family.'
Andrew Reed, Chief Executive of The Royal College of Surgeons of England, said:
'Clare was a true one-off. The first woman to become President of The Royal College of Surgeons of England, she was a clear-sighted reformer whose passion was for quality, standards and ultimately patients – everything else took second place. She led by example, with conviction, but also with kindness, wisdom and compassion. The real tragedy of her untimely death is that she was just reaching her prime, having been appointed Chair of the General Medical Council. The magnificent renovation of our College building will stand as her legacy, but the fact that she has left behind such widespread feelings of respect, admiration, friendship and loss speaks louder than all else.'
Dame Clare studied medicine at University College London, qualifying in 1977. She chose to specialise in trauma and orthopaedic surgery at a time when there were few women surgeons. She held NHS consultant and wider leadership roles, first at St Charles and St Mary's Paddington, and then at Ipswich Hospital NHS Trust, where she worked as an orthopaedic surgeon for 27 years. She was appointed clinical director of Ipswich Hospital's combined A&E, Trauma & Orthopaedics, and Rheumatology directorates in 1993.
Dame Clare was elected to the Royal College of Surgeons of England Council in 2009, made Chair of RCS England's Invited Review Mechanism in 2011, and elected as President in 2014. Prior to that, she had been elected to the British Orthopaedic Association (BOA) Council and became President of the BOA for 2008-09.
She was made a Dame in 2018. She was awarded a CBE in 2007 for services to medicine, and she was appointed deputy lieutenant of Suffolk in 2008.
In July 2021, she announced her resignation from the GMC after she was diagnosed with incurable pancreatic cancer. In a public letter she said: "Since receiving this news, I've been reminded once again of the importance and power of kindness in everything we do as doctors."
In April 2022, in a moving and uplifting interview on BBC Radio 3's Private Passions, Dame Clare talked candidly about her parents, her pioneering medical career, her love for her husband, Andrew; the shock of her diagnosis, and the music that sustained her during her treatment.
Reflecting on how the influence of her father had helped her approach to her diagnosis, she added poignantly: 'You only look back to learn…you must look forward for the future…and that is certainly a good lesson for me at the moment.'
Dame Clare also spoke of her desire to disseminate information about pancreatic cancer and the need to get people into treatment earlier. She said: 'If it's caught really early then surgery can be curative… and wouldn't it be just for a surgeon to say that, but surgery does still cure many cancers.' She worked closely with Pancreatic Cancer UK to make changes for pancreatic cancer patients.
Tamzin Cuming, Chair of the Women in Surgery Forum at The Royal College of Surgeons of England and a consultant colorectal surgeon, said:
'Clare was a role model and inspiration to all surgeons. It feels particularly sad to lose the only female president the RCS England has had to date, when her gracious and insightful presence did so much to encourage women into the specialty.'
Karen Smith, Director of Strategy, Training and Workforce at The Royal College of Surgeons of England, said:
'We are all so sad to hear about Clare's passing. She broke many a glass ceiling without fanfare. She challenged, without being challenging, expressed great insight, and made a huge impression at the College and in the profession. I will also remember her sense of humour and fun. Clare was always approachable, greatly respected and she will be sorely missed.'
Ralph Tomlinson, Director of Research and Quality Improvement at The Royal College of Surgeons of England, said:
'Clare was an inspirational person who had a profound impact on the people she cared for and the profession she cared so deeply about. She was a pleasure to work with and a privilege to know. Her achievements speak for themselves – I will remember her for the way she was able to show humanity and kindness and the leadership example that she set.'
Jane Corfield, a Lay Reviewer for the College's Invited Review Mechanism, said:
'Clare was such a special and significant figure at the College and an unparalleled example, particularly to countless young women. My own daughter, now a Trauma and Orthopaedic Consultant, benefitted from the years of watching her leadership and receiving wisdom and encouragement; and feels the loss of such a shining star.
'I started working with the College back in 1998, and have many memories of her work, and of course her achievement as the first woman President of the RCS England. I feel privileged to have witnessed her great contribution. I would like to send my condolences to all at the College, and my thoughts and prayers are with her family and loved ones.'
Dame Clare Marx CBE DL MBBS PRCS, surgeon, was born on 15 March 1954 and she died on 27 November 2022, aged 68. She is survived by her husband, Andrew Fane.