Temporary home for Royal College of Surgeons' rare books at The National Archives, Kew, 2017- 2020

The Royal College of Surgeons (RCS) and The National Archives are pleased to announce the temporary storage of the RCS rare books collection, and some of the larger size archives, at The National Archives in Kew during RCS's major building re-development.
These collections, listed under Arts Council England's Designation Scheme, will return to Lincoln's Inn Fields in 2020 once the new RCS headquarters building is completed. RCS rare books will be available for consultation by researchers, by prior appointment, at the London Metropolitan Archives (LMA).
Andrew Reed, RCS Chief Executive said:
"We are delighted that RCS's collections will be kept in the excellent care of The National Archives during our major re-development. We are most grateful for the support The National Archives and LMA are giving, which will ensure that RCS's nationally important collections will be stored in conditions of the highest standard and remain accessible for research and collections management purposes."
Jeff James, Chief Executive and Keeper, The National Archives said:
"We are pleased to provide a temporary home for the RCS's collection over the next few years. This is a very practical demonstration of how archives can work together to underpin public confidence in the integrity of public records."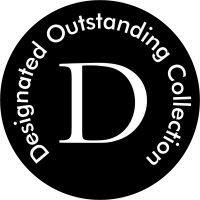 The RCS library, museums and archives collections capture the history and development of British surgery, including dental surgery, and the surgical profession. They tell the story of the profession's successes in improving procedures and patient safety - from the first use of antiseptic in the operating theatre to the birth of minimally invasive keyhole surgery. Many of the items in RCS's collections are rare or unique. The RCS Archives are registered as a 'place of deposit' under the Public Records Act 1958.
For further information and updates on access, arrangements during the period of redevelopment please visit the RCS Archives and RCS Library web pages.