Annual report 2021-22 published
Our Annual report and accounts 2021–22 has been published, detailing the activity and successes for the College from the last financial year.
Neil Mortensen, RCS England President, says in his foreword:
'I am pleased to present the annual report for my second year as President. This last year has felt like a re-emergence as we all get used to the new normal of a post-pandemic world. It has given me great pleasure to welcome many of you back into our state of the art new building. The Vice-Presidents and I have also been able to get out again, meeting surgical teams and senior managers at many trusts throughout the UK to hear about the challenges colleagues now face as the NHS tackles a record waiting list of over seven million….'
The report includes an update on how we have progressed with our strategic aims, and includes a breakdown of how members' fees are spent: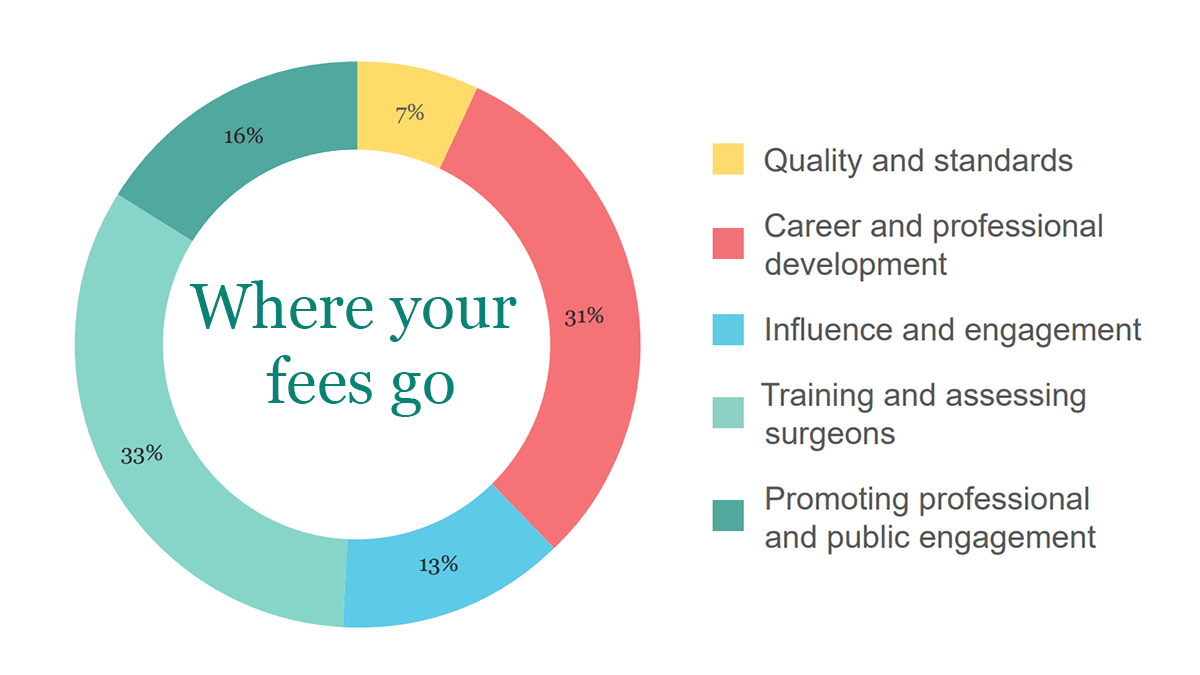 Other highlights include:
College spokespeople were quoted 431 times by influential media titles.
We were mentioned more than 6,600 times in digital publications around the world.
New research funding partnerships were established and we awarded 29 research fellowships.
We delivered training to 9,379 participants on 623 courses thanks to our 4,218 faculty members.
We raised more than £3.4m for surgical research.
Want to know more? Download the full report.