Redevelopment of historic Royal College of Surgeons building in London gets underway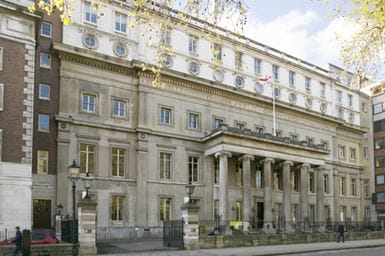 The redevelopment of the Royal College of Surgeons' (RCS) historic London building in Lincoln's Inn Fields has now begun.
The RCS is redeveloping its 'Barry-designed' grade II* listed building as part of Project Transform, which will see the redeveloped space become a modern and light facility, providing the best education, examination and research resources for the nation's surgeons. The project will refurbish and maintain the historic façade and library.
The Hunterian Museum, which previously resided on the first floor of the RCS building, will be expanded to occupy the majority of the ground floor. This will allow more of the museum's collection to be more accessible when the museum reopens in early 2021.
The redeveloped landmark building has been designed by internationally renowned award winning architects Hawkins\Brown and will be constructed by award winning UK contractor Wates Construction. Planning permission from Westminster City Council, was supported by planning consultants Gerald Eve, and received in January 2017. The project is being managed by Lendlease with technical support from Aecom, engineers, and Artelia, cost consultants.
The Royal College of Surgeons will be based in the Nuffield College building, adjacent to the Barry building, for the duration of the works.
Andrew Reed, Chief Executive of the Royal College of Surgeons said:
"This is an exciting time for everyone at the RCS, and we are pleased to be working with so many excellent partners. With their vision and expertise we will build a modern and fit-for-purpose home for surgery in the UK and across the world."
Morag Morrison, Partner at Hawkins\Brown Architects, said:
"The newly designed building will not only promote new ways of working for the College but also tell the history of Surgery by allowing the RCS's own Collection be displayed in a new central atrium."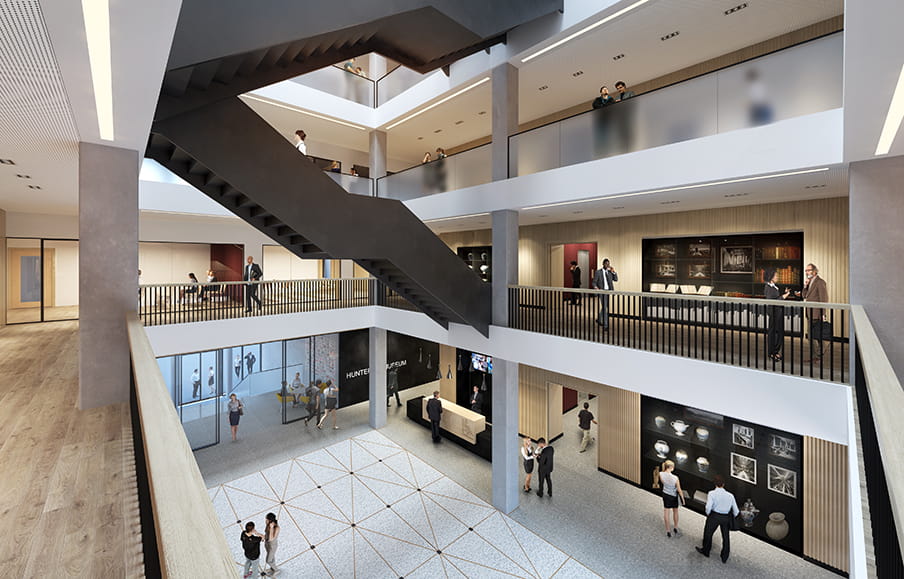 Phil Shortman, Managing Director, Wates Construction London said:
"Our London team has extensive experience of redeveloping heritage sites across the capital to ensure they're fit for 21st century use. We are thrilled to be involved in this project, and look forward to using our skills to create a modern building that, while matching the bold forward looking strategy put forward by the RCS, also respects its rich heritage."
Jim Prendergast, Head of Consulting at Lendlease, said:
"Lendlease is delighted to be working with the Royal College of Surgeons to help deliver their flagship headquarters. When completed, the new headquarters will support the College's ambition to advance surgical care while providing a world-leading and accessible venue for their nationally designated historic collections."
Graham Oliver, Partner at Gerald Eve, said:
"We have been delighted to work on this transformational project for the RCS. The proposals recognise the heritage of the RCS by protecting the important aspects of this this fine Grade II* listed building, whilst creating an environment which will ensure its cutting-edge future."