Welcome to our elected Council members
Congratulations to the five surgeons who were elected in our 2022 Council elections. We are delighted to welcome three new fellows to the team: Laura Hamilton, Nicola Fearnhead and Omer Karim. We also welcome back Farah Bhatti and Peter Friend for their second terms. All five will be formally admitted to Council in the summer.
You can read their election statements below and find out more about our current Council members. 
Re-elected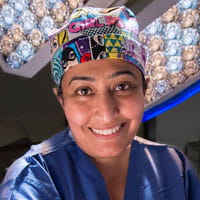 Farah Bhatti – Consultant Cardiothoracic Surgeon
Farah Bhatti – Consultant Cardiothoracic Surgeon
I originally stood for Council promising to be an advocate for all surgeons whether trainees, consultants or SAS colleagues. I have been your voice on Council and spoken up on the issues that matter to surgeons on the shop floor and ultimately improve patient care.
I have chaired the Women in Surgery Forum, led the Emerging Leaders Programme, been a panel member on the Diversity Review and coproduced the Action Plan. I have served on committees across Council including Membership, Research, Global Affairs and Sustainability. 
I also personally spearheaded a campaign to ensure that our members and fellows will have a dedicated space in our new College building.
I wish to continue to serve my profession and ensure that College remains accountable to, and work for, its membership. There is more work to be done. A vote for me is a vote for DEEDS NOT WORDS.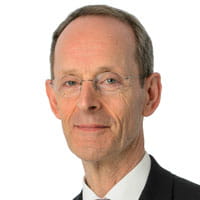 Peter Friend – Consultant Transplant and Hepatobiliary Surgeon
Peter Friend – Consultant Transplant and Hepatobiliary Surgeon
Everyone recognises that Royal Colleges must modernise: at its best, modernisation embraces the future without shunning the past. We have shown that we can do this architecturally; the challenge now is to embody the equivalent flagship vision for the membership we serve. We exist for all surgeons: diversity, equity and inclusion must therefore be at the heart of the College's culture.
Investment in the next generation is key. As Research Committee Chair, I am committed to expanding our highly successful research-fellowship scheme which allows young surgeons to acquire skills in surgical science and innovation.
The College must continue to uphold the highest standards of surgical practice and professionalism, work to prevent the commodification of surgical services, and guard the interests of surgeons within the NHS and in the political sphere. With four years of experience on Council and as a Trustee, I look forward to continuing to promote these aims.
Elected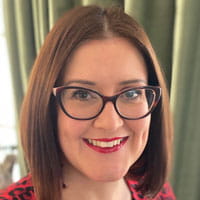 Laura Hamilton – Consultant Trauma and Orthopaedic Surgeon
Laura Hamilton – Consultant Trauma and Orthopaedic Surgeon
I am a Trauma and Orthopaedic Consultant, working in a Major Trauma Centre in Brighton. I sit on the Selection Design Group, managing the National appointment of Orthopaedic ST3 trainees.
My priorities:
Improving diversity: As part of the most infamous minority in surgery, I am passionate about encouraging representation from all walks of life in the surgical community. I contribute to the RSCE and BOA diversity panels, as well as regularly presenting and publishing on the topic. 
Healthy work-life balance: I feel we can do better as a speciality to support family life and more flexible working, improving mental well-being. A surgical career IS compatible with a well-rounded life! 
Represent trainees: Only 5% of the RSCE Council is less than 44years old and I would like to strengthen the voice of younger members of the RCSE, to improve engagement and provide value for money from subscription fees.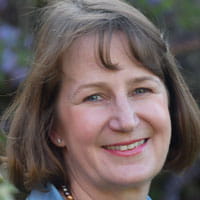 Nicola Fearnhead – Consultant Colorectal Surgeon
Nicola Fearnhead – Consultant Colorectal Surgeon
16 years in Consultant practice, striving to deliver excellent patient care, has given frontline experience of the challenges facing our profession. RCS Council brings fresh opportunity to improve care for the greater community of surgical patients. 
As then President Association of Coloproctology, I helped shape Intercollegiate Royal Surgical College responses during COVID19 and take pride in how collective actions promoted safety of the surgical workforce and patients in uncertain times. Last year, I coordinated specialist multidisciplinary advice on recognition and management of VITTS. Leadership in surgery shapes the futures of all our patients and trainees. Both face unparalleled hardships right now. RCS Council needs to prioritise their needs through effective and collaborative leadership.
The three priorities facing our profession are: 
Training the next generation of surgeons,
Rapid recovery of backlogs in surgical services, 
Embracing the urgent need for equality, diversity, and inclusion in surgery.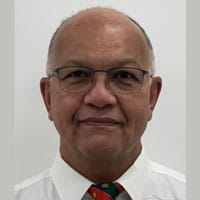 Omer Karim – Locum Consultant Urological Surgeon
Omer Karim – Locum Consultant Urological Surgeon
I wish to stand for election to Council because I am committed to training and reforming our regulatory system.
I have been an NHS urology consultant for 27 years. I am a recognised national and international proctor for robotic surgery. I have helped establish and develop robotic urology.
I have personal, acute insight into failures of our regulatory system and the low threshold triggering investigation. I would like to work with RCS England alongside the GMC to look at processes which, I believe, need changing for more judicious regulation. I also believe clinicians and healthcare managers need the same code of conduct and they should be subject to transparent equipoise accountability. Currently we are heavily regulated yet there is no regulation of 'management' within the NHS.
I would be proud to represent Members and Fellows who are interested in training and genuine regulatory reform.
Training 
Accountability 
Regulatory reform